CORPORATE HISTORY : LAKME was Nehru's idea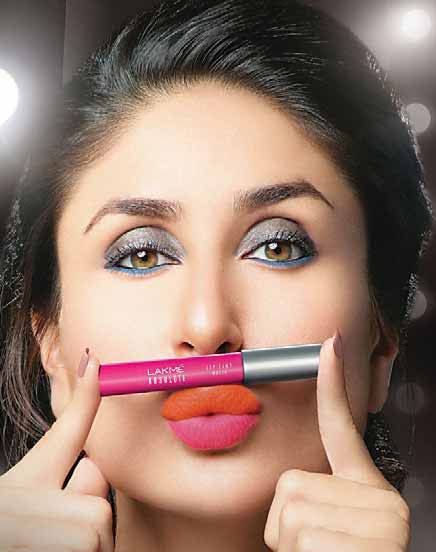 Named after the French opera, made in India; global in outlook, yet every inch the Indian woman's best friend for decades, here's exploring the enduring trajectory of the cosmetics giant Lakme. Like several other good things, (no surprises there)- it bears the JRD Tata stamp
Eye-conic. Face Souffle. Your favourite soot-black eye-liner, and beloved mocha lipstick. Memories--ranging from your first date to that picture from Convocation day--to your turn as the bride--to baby shower to kiddies' birthday party...if you're a desi lady, chances are most--if not all your life's moments--have a touch of Lakme about them.
With over 35 percent of the Rs.1,100 crore Indian cosmetics market share, Lakme is still the brand that packs a punch.
And we have two visionaries Pandit Nehru and JRD Tata associated with it. Here's why.
Here's how it all started
Flashback to the early fifties. India was a young country, and typically possessed all of the economic troubles of a budding economy. Naturally, Prime Minister Nehru was concerned about the Indian middle and upper class ladies giving away valuable foreign exchange buying cosmetics from the West. Not their fault really.
What did the Indian market has to offer them anyway? Besides, two centuries of exposure to the Raj-and Europe-had somehow sent across a quiet message: make-up from the best, is by default, the best.
To help change matters, Nehru asked industrialist JRD Tata to step in. He was the only one with the necessary entrepreneurship to make a difference. Never one to back off from a challenge -Tata began to study the situation carefully.
To appeal to Indian ladies, the brand had to have an aspirational touch-be affordable to all classes and yet find resonance across the board.
After much deliberation, he decided to call it Lakme--incorporating the dramatic and glamorous appeal of the French opera aft er which it was named. Interestingly, the name is a western derivative of the Indian Goddess of Wealth--Lakshmi. But there's no way Indian ladies would be buying anything called Lakshmi kajal or lipstick- and so Lakme it was.
A touch of irony there, anyone?
In any case, this being the first time anyone was manufacturing cosmetics on desi shores, a lot of research was required to figure out the unique needs of Indian skin and colour. Experts were put to work round the clock.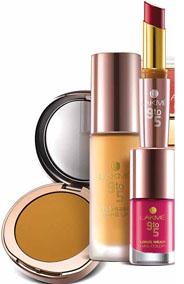 In 1952, Lakme started operations as a 100 percent subsidiary of Tata Oil Mills. Simone Tata, the Swiss wife of Naval H. Tata, joined as managing director in 1961 became its chairperson in 1982.
It helped that she was an European lady and understood where exactly to steer the budding beauty brand.
Christened India's very own Corporate Czarina Simone was the breath of feminine air in a largely male dominated world. Stylish, warm and innovative, she had lived long enough through the second world War in Switzerland to understand the importance of thrift and value for money-and the Lakme line reflected that.
It was Simone who was largely responsible in making Lakmé the household name that it became. She was appointed to the board of Tata Industries in 1989
Time went on. Tata eventually sold Lakme to Hindustan Unilever in 1996 for Rs.200 crore-given Unilever's vast and varied experience in the global FMCG field.
In 2014, Lakme was ranked 36th among India's most trusted brands according to the Brand Trust Report 2014. The company is the title sponsor for Lakme Fashion Week (LFW) a bi-annual fashion event which takes place in Mumbai.
Image over the years
Lakme has also played on pricing for its revamped range for the working woman. It is priced between Rs.200 and Rs.600, bringing it within the reach of most. International brands such as Revlon, Chambor and even L'Oreal Paris are all priced over Rs.500, and Maybelline is the only mass-market brand among the global players.
Lakme Fashion Week and School of Style
Over the decades, Lakme has not restricted itself to manufacturing make-up, but exploring the world of glamour in its entirety. From Lakme salons to cater to your daily make-up needs to a fashion week and school of style, the brand has gone the distance.
For starters, the Lakme Fashion Week is a bi-annual fashion event that takes place in Mumbai in February and August every year. Run by the Fashion Design Council of India (FDCI), its title sponsor is Lakme, first started in 1999, it features the creme de la creme models and stars of the Hindi film industry, not to forget the most coveted and respected names in the world of fashion. From Arjun Rampal to Malaika Arora Khan, Aishwarya to Kareena to Deepika Padukone, it has featured the best looking people on the Indian landscape-and launched many an iconic career.
In 2014, Lakme was ranked 36th among India's most trusted brands according to the Brand Trust Report 2014. It is also the title sponsor for Lakme Fashion Week (LFW) fashion event
A touch of controversy
Since its inception, there have been rumours of discontent with regard to the much touted Fashion Week, how it is more about politics and less about fashion and so on.
From movie star Akshay Kumar getting arrested for obscenity (when he playfully asked wife Twinkle to lightly unzip the jeans he was wearing), to unexpected changes of mentors--apart from leaving out noted designers, there have been several criticisms directed at the event.
Surveying the Competition
It's not that there haven't been hiccups in the brand's trajectory. From the early nineties, foreign giants like Maybelline, Revlon, Yardley, Garnier and L'Oreal have made their own mark, but Lakme's outreach and affordable tag have always worked for it.
It has also withstood the competition posed by cheap local brands and imitations.
By Kalyani Sardesai