SPOTPOLL
SSPOTPOLL
Moonlighting Y/N Two-Timing...?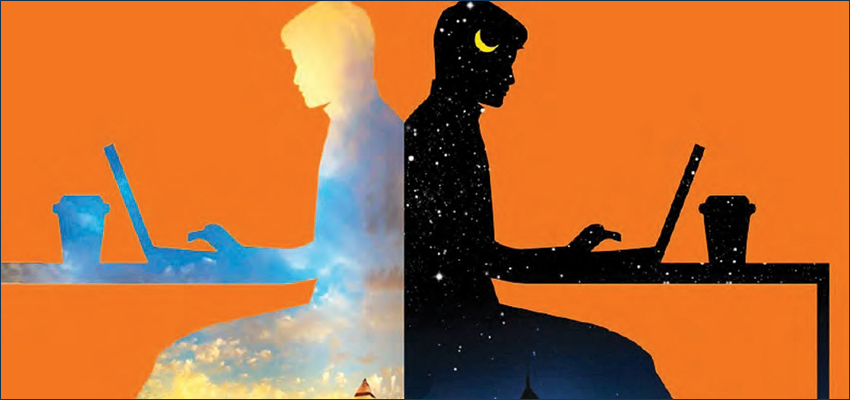 Chairman of Indian IT giant Wipro, Rishad Premji recently fired over 300 employees for moonlighting and condemning the practice he tweeted that it amounted to cheating. Since then the moonlighting row has stirred up a major debate about whether it is acceptable or unacceptable to have more than one job.
As the term suggests, 'Moonlighting' is basically a side gig or a secondary work done after work hours without informing or taking consent of the current employer. The term came into prominence in the West where employees started looking for secondary jobs to earn extra income, especially during the Covid pandemic, when work-from-home became the norm.
While the question of moonlighting remains an open-ended question especially in the IT sector, it is rampant and permissible in other sectors. The questions that arise are – How will it change or shape the future of work? What it means to the new working generation of Gen Z and the millennials, who will dominate the gig economy? Should the organisations address the issue and not the symptom, framing a policy that supports second jobs?
Corporate Citizen, talked to corporate leaders and other stakeholders to understand their perspective on the issue.
Let's approach it holistically
With regards to moonlighting, there are two perspectives that are important to be considered:
Employer: A strict non-disclosure agreement (NDA) and non-compete that contains stringent do's/don'ts on moonlighting. It is extremely crucial for an employer to make clear to its staff that there should be no conflict of interest in future employment, let alone moonlighting.
Employee perspective: for those able to multitask, leverage their talent-moonlighting is a boon.
Responsible employees who will not cause loss of productivity to their employees should speak with their employers about explicit approval. There should be complete non-disclosure from both sides in a case of moonlighting. From an employer's perspective, employees moonlighting is a concern in two ways: (1) that the employment and NDA has been violated and (2) More importantly, that the employee has available bandwidth which he is using for personal use versus contributing to the present organisation.
Without explicit approval on Moonlighting, employees must not engage in such engagements. As regards to Wipro, I am sure they have evaluated each case and then had to take a stand of letting these 300 people go.
It can be dangerous for an employer the scale of Wipro, for data security issues. If any moonlighting employee is engaging in consulting activities which directly are in competition or domain or competitors of Wipro
- Wipro stands liable for the same.
- MAYURAKSHI DAS,


Founder and CEO, Elixir AI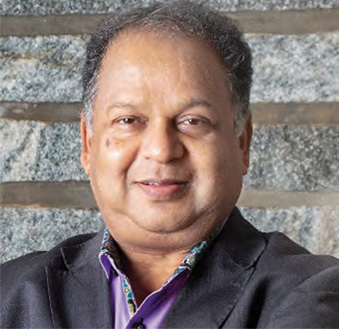 Moonlighting plaguing your org-disengagement could be the key driver
The recent spate of debates around moonlighting have been interesting given that we are moving towards the post-pandemic new normal. I head an organisation of people who have multiple talents. We have a professional dancer, a painter, a culinarian, a writer to name a few. As a practice, we encourage them to pursue their interests and hobbies outside of work hours. This is the kind of work-life balance most youngsters are looking for.
But moonlighting? It's a strict no. You may wonder why because our staff are anyway, following other pursuits to earn a few more bucks! But remember, none of what they do is in the sphere that we operate in. More importantly, it is what they do beyond their work hours.
Moonlighting as a practice is about working full time for two or more organisations, oftentimes in the same space. Remember that there is specific hours for each job. If an employee has committed to 40 hours a week each at two different organisations, be it in the same space or different ones, there is definitely a compromise on focus and quality of work output. Working 2X also results in burnout and mental fatigue. Next is the most important factor of work ethics. Are your primary and secondary employers aware of and approve your shared employment? Else, this is ethically wrong. It is no wonder that organisations such as Wipro have decided to take a firm stand against moonlighting.
Given this, organisational leadership that is tackling issues of moonlighting must realise that this is a beacon to relook at their HR practices. You cannot limit a person's earning capability. Many work part time jobs, but if a large number of your staff have been caught moonlighting, it raises a flag on their lack of engagement with your organisation. Are you doing enough to understand what your staff need and engage with them positively? Do your staff feel a sense of responsibility and ownership with your organisation? Are you compensating them fairly? Ask yourself these questions even as you take a firm stand against moonlighting. Else, you may be handing over talented staff on a platter to your competitors.
- CHRISTOPHER ROBERTS,


Founder, MD, Engaged Strategy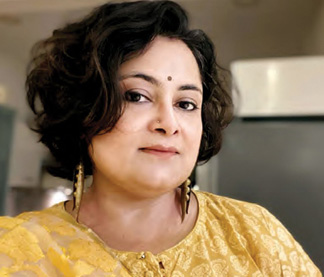 Blanket policies on moonlighting across industries and roles won't work
In the IT Services industry, where people are the real assets of an organisation, moonlighting for a competitor is a flagrant violation of integrity. When working for another company in the same space, employees can intentionally or inadvertently give away USPs and operational strategies that define the competitiveness of one. The disturbing trend is detrimental to the business and the industry, and will eventually impact the workforce.
However, for businesses that thrive on the transient nature of services like online food delivery start-ups Swiggy, moonlighting may be essential to their business model. In such a setup, there are no restrictions to holding other jobs outside their contract with the company. In such cases, moonlighting can help employees reap financial rewards without compromising the competitiveness of the involved businesses.
Hence blanket policies on moonlighting across industries and roles will not effectively address the trend. It needs to be evaluated separately, and policies will need to be defined at the company and function level. Over and above, both employees and management should commit to complete transparency while defining these policies.
In the final analysis, unethical practices should and will be weeded out even when they risk becoming a standard practice. Commitment, allegiance, and trust are fundamental to building both business and society.
- SHAONLEE BOSE,


Founder and Managing Partner, White Ideas Media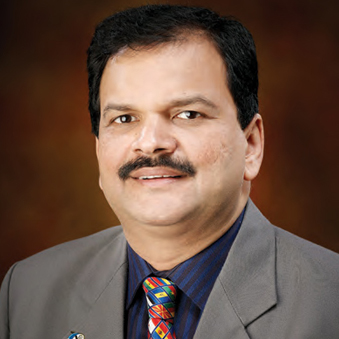 It's time we develop a moonlighting policy and declare Dos and Don'ts
One person, one job, one career' is an old equation which is no longer practical in today's times. Many professionals are pursuing their hobbies in their spare time and some are making decent money as well. Some have to do it as compulsion to make two ends meet. When I used to work in Telco (Tata Motors) we had an employee (the Late Ramesh Bhatkar), who was also an actor. So where is the problem now? If an employee starts working for competitor in their spare time and helping them to become more effective, then yes, it is clear conflict of interest. This phenomenon was noticed in IT sector especially when 'Work from home' became a norm. Professionals suddenly realised they have spare time since they are not needed to travel to work place. Some started working on other projects to earn extra income, some used the time to upgrade skills and also accepted projects to enhance profile. If the Employer-Employee contract is clearly drafted and mentions roles and responsibilities of both parties, then moonlighting (working for the competitor) is clearly a violation of rules and the employee stands to lose the job. But in many, cases contracts are loose, the relationship with the employee is shown as Consultant (to save on taxes, PF etc.), in such cases, the employer has no moral right to complain. Also, in some cases committed salary is not paid to employee or is delayed, then employee has to take some extra jobs to survive. It's time we develop a moonlighting policy and declare Dos and Don'ts.
- DR DEEPAK SHIKARPUR,


Digital Literacy Activist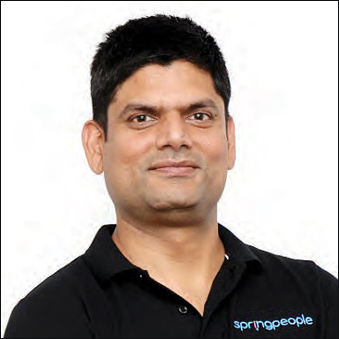 The practice can be tamed by ideating a moonlighting policy
While the practice of moonlighting emerged as a big talking point after Wipro Chairman Rishad Premji, flagged the issue, equating it to "cheating," it has been an unsaid truth for years in India. Different industry's take on moonlighting are divided. There are majorly three reasons for moonlighting - time, passion, and money. It is impossible to eradicate moonlighting completely in a world of WFH culture across industries. Employment contracts bind employees, but apart from that, they are free to use their time without misusing the company's assets and IP. It is, however, unethical and illegal if an employee is moonlighting during the hours committed to the company/employer or if they have fiduciary responsibilities. But if the employee uses after-office hours and weekends to do unrelated/nonconflicting work; it is seemingly harmless. It is beneficial sometimes, especially in the training, learning, and development industry. Working professionals/ SMEs are the most in-demand trainers to deliver tech sessions, using their experience and knowledge to upskill workforces and create better production-ready resources. The practice can be tamed by ideating a moonlighting policy, defining what is acceptable and what is not. By keeping the system open for disclosures and transparency, moonlighting can be allowed, subject to approvals.
- PEEUSH BAJPAI,


CEO and Founder, SpringPeople Software
Need to discuss how moonlighting can be explored in a transparent, compliant and secure manner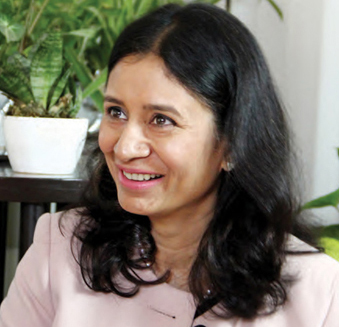 I think it is okay to have a side hustle. I am not completely opposed to moonlighting as a concept. I feel it primarily depends on one's position and nature of the job, its parameters and deliverables. Covid taught us many things and gave a lot of opportunities to explore our talents in different spaces, so if a certain team member wants to explore something extra beyond his/her workspace, I will not mind it. As a boss, I will like it to be mentioned to me by my team members, so I do not feel as if I am kept in dark. But I do know, sometimes letting the bosses know can have reverse implications of not trusting and putting extra load. Personally, I do not see it as a threat or an ethical misconduct, as long as there is no breach of information. The gig model was viewed negatively, too, but has now become an accepted mode of employment globally. Therefore, rather than curbing it altogether, it would be fruitful to discuss whether moonlighting can be explored in a transparent, compliant and secure manner.
- MEETA GUTGUTIA,


Founder, Women Listed, Co-founder, Ferns & Petals and Sipping Thoughts
'Company Policy Prevails' should be the right approach
Moonlighting is an exclusive term which is garnering greater attention in some industries or functions more than others. I believe that 'Company Policy Prevails' should be the right approach. If a company allows moonlighting, or has introduced a policy, allowing its employees or certain functions in their organisations to practice this, then the same is absolutely okay and justified. Such companies (for example Taxi aggregators, food delivery platforms or some IT Industries etc), may allow for some operational roles employees to take up moonlighting-to encourage their employees to earn additional incomes, while it may possibly lead to higher engagement among these groups. Such groups, if high on attrition, may also show reduced resignations, which could result in a win-win for employees and the employers as well. However, Organisations need to review key HR processes such as Promotions, Company Incentives, training and Growth opportunities etc and modify eligibility and criteria for such employees. On the flip side though, moonlighting, especially if both or all jobs run beyond 8-9 hour of actual work time, it may result in excessive workload and reduced attention span, leading to errors and reduced productivity, which ultimately will not benefit anyone in the process. I believe that if an appointment order specifically states "single employment only" then any moonlighting (with or without the knowledge of the employer) is incorrect and can be legally challenged by the employer. It sets a wrong precedent and can create imbalance in the entire organisation. Where companies allow moonlighting, it must always maintain and update list of roles as "included" or "not included" and detail out the benefits or compensation impact they will have, as a result of statutory and compliance requirements. Parting thoughts - moonlighting has particularly garnered pace in the pandemic and post -pandemic phase of the corporate world; heavily blurring lines of right versus wrong, do's vs don'ts. Employees must practice prudence and apply practical thought as to how much they are willing to stretch, whether they see their association with an organisation as merely task oriented or belongingness in the company's growth journey. Employers and Organisations on their part, may need to 'rethink' their appointment clauses and ensure that moonlighting is perceived as a work mode with differentiated benefits, with clear demarcation that it does not present an undue advantage or disadvantage for any of its employees.
- AJAY DESAI,


Vice President - Human Capital (Talent & Leadership Development), EPL Limited (Formerly Essel Propack Limited)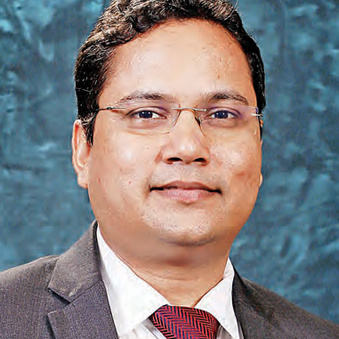 There has to be a balanced approach
Work is worship and we all should be able to do good work, and at the same time the contracts need to be respected. So, if you have a contract with your employer that doesn't allow you to do work outside your regular job, you have to respect that, because that is something you have signed. But, if your employer allows you to do other work, in your free-time, then you should go ahead with the same. Ultimately, it should be a win-win association—the contract has to be respected and at the same time the worker should have the freedom to do things in his own interest. There has to be a balanced approach, you cannot completely ban moonlighting. But I think, there are companies like Infosys, they have taken a balanced approach, saying you can work outside your workplace with prior approvals. We all know there are lot of senior people who are taking different board positions are investing in different companies, and are also teaching, but that is done with fair degree of transparency and there is no conflict of interest. But, if you are working for me and you also start working for my competitor, then you start sharing my data and intellectual property with that competitor, which is not fair, it's called cheating. So, there no is one-size-fits-all, there has to be a balanced approach—both employer and employee should agree to the contractual arrangement and that should be respected by both the sides.
- MAHESH DUMBRE,


Startup Advisor, Investor, and ex Tata Group Executive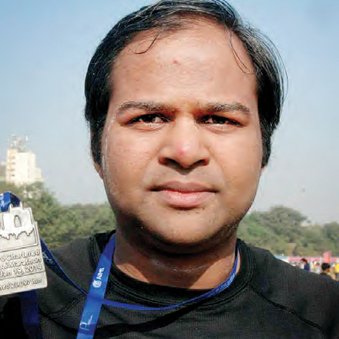 As long as there is no conflict of interest, moonlighting should be acceptable
Moonlighting is a sensitive subject for most companies. However, one must consider the perspective of the employee as well. Inflation is sky high. Salaries have been stagnant since the pandemic began and in some cases, employees were even asked to take a pay cut. We have seen recently in the case of Twitter and Facebook, how thousands of employees (11,000 in the case of Facebook), were fired on a single day and they have been left without a source of income during a time when the world is in deep recession. Knowing these realities, how can one blame employees for wanting to not keep all their eggs in a single basket. Most employees, especially in India, have not just their children to provide for, they also have to look after their parents. Salaries in the private sector do not rise in proportion to inflation, like they do in government jobs. This is the reason we are seeing higher instances of moonlighting being seen in more and more industries than anytime before. There is the ethical point to address. Employees have been given access to sensitive data by their companies, and in most cases, a company laptop as well. It would be highly unethical if that data is used to benefit a rival company, or the laptop or any other company property is used to do work for a competitor. This kind of moonlighting is something I will never condone and it is a direct conflict of interest. That being said, if the employee is moonlighting on his own time, not using the company's data or property, and is doing work for another organisation, not in direct conflict with his current one, then I think we must not be too harsh on such individuals. The last point to consider is that many CEOs have seats on the boards of other companies, or have a stake in other companies. Is that not an example of moonlighting as well? CEOs must lead by example if they are so strongly against moonlighting.
- YOGESH PALEKAR,


Software Engineer, Accenture
Moonlighting could be a win-win situation
Moonlighting is a phenomenon that we are seeing quite a bit in recent times. What is clear that the corporate world can no longer deny the existence of moonlighting. So the question arises, what does it do about it? Organisations will have to find a way to address it. While the corporate world will take some time to accommodate or adjust with moonlighting, with some mechanism in place, a couple of points need to be given due consideration. Companies need to have some idea-bank or a startup incubator in place wherein employees can channelize their creativity, energy and entrepreneurial aspirations. If such a system is in place, employees will not feel the need to moonlight. Also the output of channelizing this creativity would be to the advantage of the corporate world. It could be a win-win proposition for companies, and will also improve employee satisfaction. Also, there is a disconnect between what corporates are saying and the actions of their top brass. Currently, most of the founder-directors of several companies are seen to be working on the board of other companies, which may not be the right example if they are opposing moonlighting. Employees see this reality and feel disillusioned.
- PRASHANT PIMPALKAR,


Sr. Vice President, (SAP Practice), Sify Digital Services Ltd.