COLLYWOOD PEOPLE IN THE NEWS
CCOLLYWOOD PEOPLE IN THE NEWS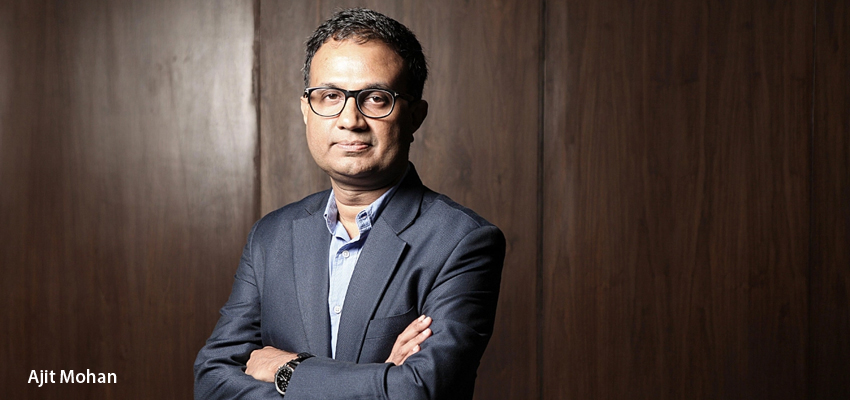 Meta's Mohan steps down, to join Snap
Ajit Mohan, Vice President and Managing Director of Meta India (Facebook India), has stepped down and will be heading the social media company Snap as President (Asia Pacific Region) from February 2023. Reporting to Jerry Hunter, chief operating officer of Snap, Mohan will join Snap's executive team, and the regional sales teams across India and China will report to Mohan. Manish Chopra, director and head of partnerships at Meta India, will steer Meta in an interim capacity following Mohan's exit. As Meta Platforms Inc's India head, Mohan impacted the company's WhatsApp and Instagram, garnering over 200 million users in India. Ajit Mohan joined Meta (Facebook) India in January 2019 as Managing Director and shaped and scaled the company's India operations in his four years' tenure. He steered Meta when it underwent significant changes in India. Before his stint with Meta, Mohan was the Chief Executive Officer for four years with Hotstar, Star India's video streaming service. Mohan, Uday Shankar, former President of the Walt Disney Co APAC and former Chairman of Star & Disney India, were instrumental in conceiving Hotstar. Mohan convinced entertainment giant Disney to develop the streaming service, now popular as Disney- Hotstar. A Wall Street Journal columnist and a former Fellow with McKinsey Global Institute (2008-2010), Mohan has been a McKinsey Management Consultant (2005-2010) and began his journey with consultancy Arthur D Little (1997-2002). He is an alum of The Wharton School, The John Hopkins University, and Nanyang Technological University, Singapore.
Kaustubh Kulkarni
Kulkarni promoted as Senior Country Officer at JP Morgan
Wall Street investment bank, JP Morgan (JPM) has elevated Kaustubh Kulkarni as the Senior Country Officer for India, effective November 1, 2022, and will continue to helm his role as JPM's Asia Pacific Vice Chair. Kulkarni moves on from his former role as the India investment banking head, succeeding Madhav Kalyan, who has been re-positioned as the Asia Pacific head for JPM's Payments division. The positions follow a slew of JPM's current corporate big tickets reshuffles. Kulkarni has been associated with JPM for the past 24 years leading high-value equity deals and building a sound investment banking statement for the US Wall Street major. Kulkarni is expected to drive local governance and impact stakeholder engagement in his new role. With Kulkarni's elevation, Vineet Mishra has become Southeast Asia's head of investment banking and will report to Kulkarni. Kulkarni kick-started his career in 1999 as an analyst covering power and infrastructure, moved to Hong Kong to cover telecom, media, and technology companies, and engaged in mergers, acquisitions, and capital markets. He has been associated with JPMorgan Chase & Co. since 2014. He is an alum of IIT and VJTI, Mumbai.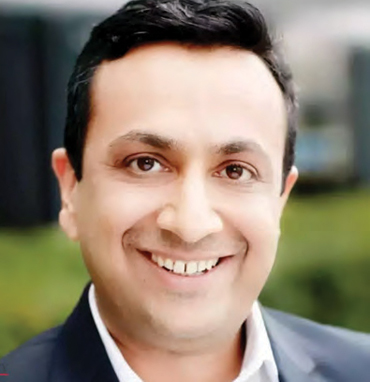 Gunjan Khetan
Gunjan Khetan Quits Reckitt, to steer Perfetti
Former Reckitt Marketing stalwart Gunjan Khetan has joined Perfetti Van Melle's India business office as Chief Marketing Officer (CMO). Perfetti is known for its range of chewing gum and confectionery products, including Mentos, Chupa Chups, and Alpenliebe brands. Khetan steps down from his 12 years long innings with Reckitt, having steered the company in his most recent role as the Vice President (Marketing). Khetan announced his departure from Reckitt through a LinkedIn post, stating that his stint at Reckitt has been an incredible journey, spanning four countries and 14 brands. Khetan brings in his 17+ years of industry experience gained through pivotal roles across strategy, marketing, and commercial experiences in building sustainable and profitable businesses. He is associated with popular household brands across geographies. He paved his career as Assistant Brand Manager (Glucon D and Complan), Brand Manager Marketing (Nycil), Senior Brand Manager (Harpic), and the iconic Dettol brand, amongst other portfolios. He was the Group Brand Manager, Marketing, at The Kraft Heinz Company and associated with them for seven years. Khetan co-founded digital-first brands, Vitalmins (D2C) and Bodiome (Amazon). Before joining Reckitt, Khetan has been freelancing for India Accelerator and Altudo. He has been a member of HUE since 2021, advocating change and providing a platform for the opinions of people of color working across the marketing domain and increasing their visibility. Khetan is also a member of the Board of Advisors at Coda Studio since 2020.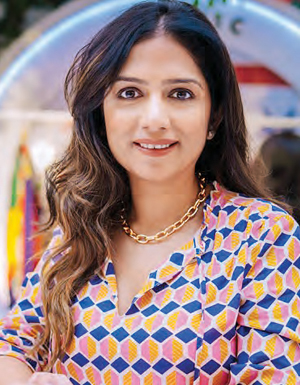 Kaveri Nag
Benetton India ropes in former BMW Marketing Lead
Kaveri Nag joins United Colors of Benetton (UCB) India as Head of Marketing & PR (public relations). UCB has onboarded Kaveri, who is expected to strengthen Benetton's brand vision as a global lifestyle product in India. Kaveri has relinquished her role as Lead Marketing at MINI, BMW India, to rejoin UCB. In her previous stint with Benetton, she was the Brand Communications Manager (March 2005 - Oct 2008). Her current responsibilities entail engaging with consumers, reconnecting, and making UCB an aspirational fashion brand in India. UCB is confident that Kaveri will drive the brand with a new vision infusing creative, digital, and omnichannel marketing strategies. A seasoned marketing professional with 12+ years of experience in retail lifestyle, luxury auto, and advertising sectors, she has led diverse stakeholders in leveraging technology for future-ready initiatives and driving digital transformation and innovation for business growth. In her last role at BMW India, she steered a comprehensive digitized marketing and communications strategy. Kaveri holds a Post Graduate Diploma in Marketing Communications from the National Institute of Advertising and is an alum of Delhi University.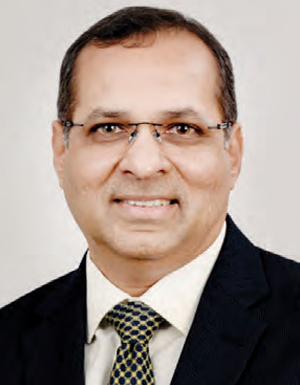 Bhushan Akshikar
Akshikar to helm GSK India
Bhushan Akshikar has taken charge as the new Managing Director of GlaxoSmithKline Pharmaceuticals India (GSK) for four years, effective December 1, 2022. Akshikar succeeds Sridhar Venkatesh, who has been promoted to a senior position within the GSK Group, effective November 30, 2022. Akshikar, a pharma stalwart, brings 26+ years of experience. He began his stint with GSK India in September 2011, leading its specialty and commercial excellence business units. Since then, he has served in various roles within the organisation. He was appointed Head of the Mass Markets business (2014) as the MD of GSK in Nigeria (2016). He led GSK's vaccine pipelines in Turkey (2019), where he was instrumental in launching private and tender segments in the Middle East, Russia, CIS, and Africa. He returned to India in 2020 to helm GSK's 2500+ crore General Medicines business as the company's Commercial Head. He led a gradual transformation through his strong leadership and improved competitive performance across several GSK flagship brands. Before joining GSK, Bhushan was associated with Janssen, Johnson & Johnson for 15 years in various roles leading specialty and primary care business units across geographies around India, South Korea, and Belgium. Bhushan is an alum of SPJIMR (SP Jain Institute of Management & Research), Mumbai, and holds a bachelor's degree in pharmaceutical sciences from the Savitribai Phule University, Pune.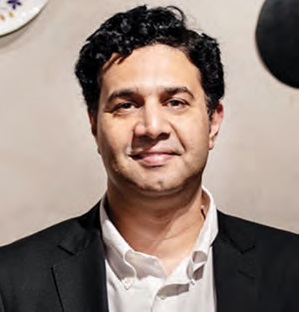 Vikas Purohit
Tata CLiQ CEO quits as Tata Sons consolidates entities
Vikas Purohit, CEO of Tata CLiQ has resigned, as per an announcement made at a recent board meeting of the Tata-backed e-commerce portal. He is said to have relinquished his position with the Tata portal service to lead another leading multinational in a non-competing domain sector. Purohit has been associated with Tata CLiQ for the last six years at the CXO level, taking over as the CEO in July 2018. He joined TataCliq as COO in 2016 and brings to the fore his vast experiences in the e-commerce and fashion retail market, leading the company's e-commerce marketplace between 2016 and 2018. Before joining Tata Cliq, he had a two-year stint at Amazon India and worked with Madura Garments for 10+ years. Purohit was Senior Vice President of Paytm Bank before he quit in June 2016. He has been previously associated with Reliance Brands, Tommy Hilfiger, and Aditya Birla Fashion. An alum of the Indian Institute of Management, Bangalore, and IIT (BHU), Purohit's resignation comes when Tata CLiQ is slated to be merged with Tata Neu, the Tata Group's 'super' app. Tata Cliq has recently exited the electronics category, selling its inventory to Croma for approximately INR 113 Cr. Holding company Tata Sons has been consolidating similar entities under its group companies to form synergies, reduce costs and enhance scalability.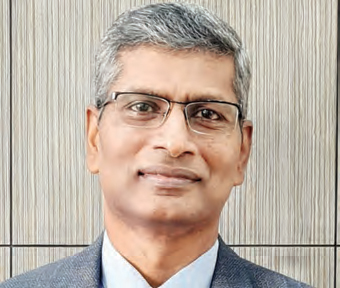 Kishore Kumar Poludasu
Poludasu to helm SBI General Insurance Company
Kishore Kumar Poludasu has been promoted to the new MD and Managing Director & CEO of SBI General Insurance Company Pvt Ltd, following his nomination by the parent corporation, State Bank of India (SBI). Kishore Kumar has been associated with the SBI since 1991, fulfilling several leadership positions, including that of the Deputy Managing Director and later Country Head of SBI's Singapore operations before he became the SBI General. He brings in three decades of commercial banking expertise. During his tenure with the public sector bank, he has been responsible for SBI's corporate/infrastructure credit, international banking operations, enterprise management, mergers, and consolidations. Kishore Kumar was recognised for overseeing the State Bank of Mysore's merger with SBI, where he steered the crucial integration of systems, procedures, and human resources. He was deputed as an Officer on Special Duty (OSD) from the SBI during the foundation of the National Bank for Financing Infrastructure and Development (NaBFID), an All India Financial Institution (AIFI) promoted by the Indian Government, that enhanced financing and infrastructure development until September 2022.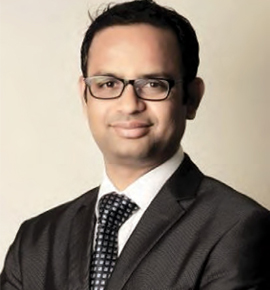 Sagar Boke
Sagar Boke joins as Country Head, Philip Morris pharma arm
Sagar Boke is the new Country Head with Philip Morris pharma arm Vectura-Fertin Pharma, under the Philip Morris International (PMI) umbrella, has appointed Sagar Boke as its Country Head. Boke has since stepped down from his former role as the Head, Customer & Shopper Marketing - Food and Beverages with Tata Consumer Products. The pharma company, backed by Marlboro's parent company PMI, develops scientifically validated botanical and cannabinoid products that help people to take well-being into their own hands in managing individual focus, sleep, energy, and calmness. Announcing his departure from Tata Consumer Products on his LinkedIn handle, Boke's post reads, "On to a 'Zéro-to-One' journey. Building a new business will be a significant milestone in PMI's purpose of 'building a smoke-free future." Boke was associated with Tata Consumer Products for 7+ years and began his journey with the Tata group in 2015 as Head of the marketing and consumer products business (Tata Chemicals). He moved on to become the Head of the Marketing-Consumer Products Business and Business Head- Spices (2017), becoming the Head-Marketing, Foods Business at Tata Consumer Products (2019), and finally, in 2020, he was elevated to the Head - Customer and Shopper Marketing - Foods and Beverages and served the position for 2+ years. Before his stint with the Tata Group, he was Head of Marketing at Bunge, popular for its Dalda brand. His previous positions include Category Head of Skin Care at Cavin Kare and other leadership positions with Godrej Consumer Products Limited (GCPL) and Dabur India Limited.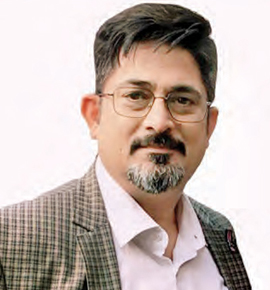 Vishal Kapoor
Vishal Kapoor appointed as CEO of PSU EESL
Vishal Kapoor, former Joint Secretary in the Ministry of Power, has taken over as the Chief Executive Officer (CEO) of Energy Efficiency Services Limited (EESL), a Public Sector Undertakings' joint venture under the Ministry of Power. The Government of India acknowledges EESL as a pillar steering India's energy security. Kapoor is expected to usher in India's potential energy matrix mix bringing energy efficiency, upholding demand side management, electric mobility, and renewables. Kapoor took charge of his new duty after completing his tenure as the Joint Secretary (Ministry of Power), where he led government interventions, schemes, and reforms in the distribution sector and spearheaded cyber the power sector's security and IT initiatives. He played an important role in formulating the Revamped Distribution Sector Scheme for the Operational and Financial turnaround of distribution utilities. He hopes to harness the Ministry of Power's endeavor to position India as a global leader in clean energy and help mitigate climate change issues. Before joining the power sector, he served the Indian Railways in various capacities across design, operations, and rolling stock maintenance. He introduced high-capacity car carrying freight cars in India and enabled exports of more than a dozen locomotives to Tanzania and Myanmar during his tenure with the Indian Railways. He has a degree in Mechanical Engineering from the Indian Railways Institute of Mechanical & Electrical Engineering (IRIMEE), holds a Master's degree from the National University of Singapore, and pursued the Advanced Management Programme in Public Policy from the Indian School of Business (ISB).