CLAPS & SLAPS
CCLAPS & SLAPS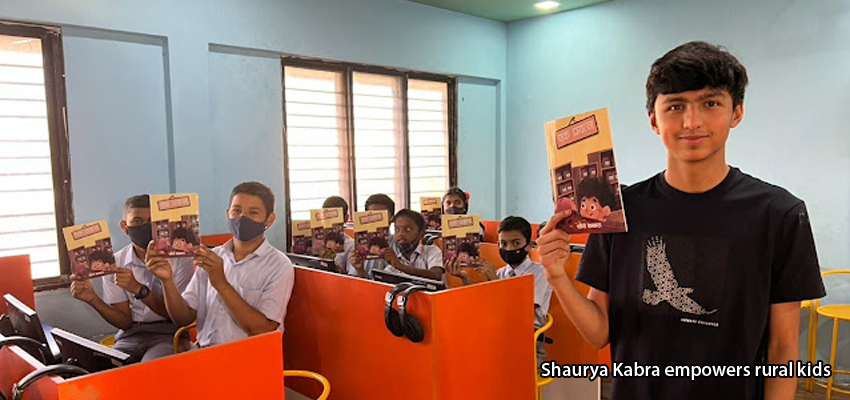 CORPORATE CITIZEN CLAPS FOR 17-YEAR-OLD SHAURYA KABRA AND HIS ATTEMPT, OR 'PRAYAS,' TO ENCOURAGE RURAL AND UNDERPRIVILEGED YOUTHS TO HONE THEIR FINANCIAL SKILLS.
He has leveraged his book "Ek Prayaas" and the Web platform "SimplyFintech" to educate young minds about financial literacy. He has taken ownership of empowering youths in the villages via financial concepts explained in his book. The idea stemmed from his understanding of the rural money mentality that hardworking tillers and workers are often soft-targets for fraudulent schemes, including lotteries or rewards schemes. More often than not, their unfortunate misadventures wipe out a lifetime of savings or make them apprehensive about any investments. Shaurya's book is aimed at underprivileged individuals to grow their hard-earned monies by empowering their children, primarily targeting 8-12 year-olds. Shaurya's 'Ek Prayas' explains and clarifies financial concepts like budgeting, investment, savings, loans, and fixed deposits in an easy-to-understand format. His web platform has integrated animations to reach his young rural audiences. "I knew the book would be triumphant only if the kids understood the topic completely, so I paid extra attention, adopted simpler words, and even added fairy tale elements," said Shaurya. It was a tough task when he decided to visit villages across Mumbai's outskirts personally and a greater challenge to translate the content of his book from English into other vernacular languages, primarily Marathi, Hindi, and Tamil. He validated the content of his book through background research and sending out Google forms to professional experts and financial investors seeking their guidance on the topics and making it user-friendly. Very strategically, Shaurya published his books in batches and distributed them in the backward areas, visiting schools and households. At the end of each chapter, Shaurya has included crossword puzzles, fill-in-the-blanks, and other interesting activities to check his reader's understanding of the concepts. Blessed with parents whose dinnertime conversations revolve around business and finance, Shaurya has attempted to extend the same to the underprivileged section of our society. With a dream to launch his start-up someday, re-routing financial literacy via children opens up financial planning for underprivileged households. Shaurya exemplifies 'being' the change that he wishes to see!
CORPORATE CITIZEN SLAPS THE INVISIBLE HANDS OF DEATH THAT MANUFACTURE SPURIOUS OR SUBSTANDARD MEDICINES.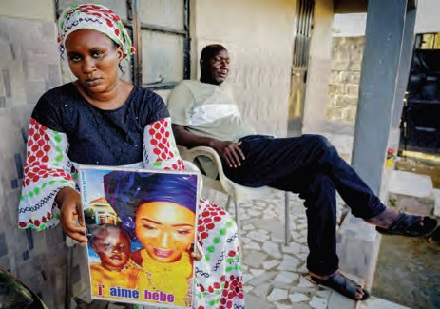 Children in Gambia die due to Counterfiet
Cough Syrup imported from India
India has always been heralded as the 'Pharmacy of the World', supplying well-researched healthcare products & boasting pharmaceutical sector rich in knowledge and technology. But the death of 66 children in Gambia, in West Africa, consuming substandard cough syrups imported from India, once again opens up debates on the parallel spurious drug economy. The world that benefitted from India-made Covid vaccines also faces the brunt of a counterfeit underbelly in the pharmaceutical sector. Government data reveals that 2652 samples from a total of 84874 drug samples tested in 2020-21 were declared substandard, with 263 samples declared spurious. Although the Indian Pharmaceuticals market's revenue projection of US$1,109.00bn in 2022 brings cheer, the multi-layered counterfeit market has been hard to crack down. Ironically governments continue to ignore the 2003 Mashelkar Committee death penalty recommendation for manufacturers of spurious medicines. Instead, the 2016 amendment framed under the Drugs and Cosmetics Act (1940) rules 3-5 years of imprisonment or a fine of `10,000, which has short-changed the system. It has proved to be a poor bait for spurious manufacturers who rake in higher revenues than the fine amount. While the 16 leading companies, the likes of Pfizer, Merck, Dr. Reddy's, Cipla, Sun Pharma, and its ilk, account for 23 % of the total industry turnover, the 24000 pharma sector MSMES rule the roost, accounting for 60 % of production and 70 % of exports from India, functioning with minimal or zero quality control norms. Unscrupulous drug inspectors take samples from retail shops, receive bribes, give a free chit to the retailers, and often return the samples without conducting lab tests. While the Gambian case has once again ruffled the hornet's nest, the government's Pharmaceutical Technology Upgradation Assistance Scheme (PTUAS), providing MSMEs with tech upgrades up to Rs.10 crores and a 10 % subsidy, needs reinforcing. Moreover, an amendment to the Drugs and Cosmetics Act (1940), ruling at least 10 years of rigorous imprisonment for anyone manufacturing or selling counterfeit medicines, needs to find a stricter implementation. Do we need another Gambian episode to awaken the consciousness of healthcare's lowly practitioners?