PEARLS OF WISDOM
PPEARLS OF WISDOM
Spiritually Happy and Helpful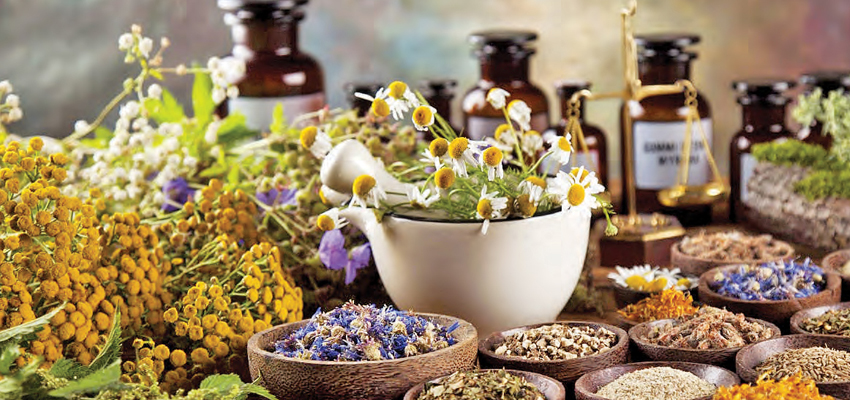 Dinesh Ghodke, a graduate of the Indian Institute of Technology (IIT), has travelled to 32 countries across five continents over the last 18 years. He has empowered thousands of youth through various innovative initiatives in yoga, meditation and social projects. A gymnast and soccer enthusiast, Dinesh is a unique blend of serenity and dynamism and an inspiration to youth all over the world. Corporate Citizen talks to Dinesh Ghodke about why well-being and fitness through alternative healing modalities is his big passion
"As Gurudev says, duties are given but responsibilities are taken. As I started to take more and more responsibility, it opened up more leadership roles for me in various countries through the foundation"
-Dinesh Ghodke
Corporate Citizen: Tell us about your IIT days. What inspired you to go there? Was it your childhood dream?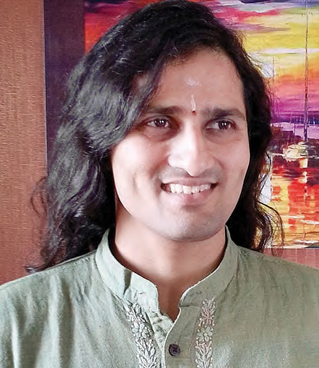 Dinesh Ghodke
Dinesh Ghodke: With the help of my parents' upbringing (and maybe my past karma), it has always been my childhood dream to do something for my country, the people or the world. Also, my brother, three years elder than me, got into IIT. Visiting him on campus and in his hostel, I felt this is the perfect place to be independent for four years and think or strategise on how to make a difference to our planet. Being more or less a topper in school, having an IITian as an elder brother and seeing a way of fulfilling my ideals of a wonderful world inspired me to study for and crack the Joint Entrance Exam to go to IIT.
CC: When did you turn a technology person to a spiritual person?
I was a happy go lucky person with an earnest desire to help others. So, you may say I was a spiritual person to begin with. (Well, everyone is born spiritual-happy and helpful). Yet incidentally, undergoing the Art of Living workshop on campus made me intensely spiritual.
CC: Do you now think that doing IIT was futile? Please elaborate.
No way. Studying in an institute like IIT increases not just one's IQ but also the Emotional Quotient and exposes one to a variety of people and social skills. This prepares one for the whole life. Having had the opportunity to participate in the AOL (Art Of Living) programme in my second year it was an Intense Inner Transformation, as Gurudev Sri Sri Ravi Shankar once referred to IIT as. Today, IIT graduates are taking up unconventional career choices to better our planet. I feel, that IIT empowered me to be a social entrepreneur, to educate and enhance the health, happiness and spirit of our planet.
CC: In which company did you work as a software professional? Narrate your experiences there.
I worked for a couple of years in Infosys as a software professional. I was posted in Bengaluru and Pune. I was already an Art of Living faculty when I joined Infosys. So, having a full-time job and yet organising and conducting Art of Living programmes was challenging for my time and energy. Yet, practising the wisdom and the breathing techniques like the Sudarshan Kriya gave me the efficiency and energy to manage everything effortlessly.
CC: When did you join the full-time faculty at the Art of Living Foundation? What are your roles and responsibilities?
I graduated from IIT in 1997 and joined as a full-time faculty with AOL in 1999. There was no rigid role profile as a teacher other than to spread the wisdom and enable a healthy and happy life for all through various Art of Living programmes. Basically, to share what I have experienced and enjoyed in my life.
Gurudev says, duties are given but responsibilities are taken. As I started to take more and more responsibility, it opened up more leadership roles for me in various countries through the foundation. I conducted programmes in schools and colleges, in villages and slums, in corporate houses, prisons, and also for the media, sportspersons, government offices, and for people from all walks of life.
CC: Please tell us about your teachings of stress-free, successful living through the secrets of mindfulness and meditation.
Many a time, we tend to meander through life mindlessly. But wisdom about our own bodies, our minds, intellect or consciousness can give a confidence and courage to tackle challenges and be successful at our life goals. Additionally, the practice of daily meditation via joyful breathing exercises can free us of stresses that plague any aspect of life; be it work, relationships or even leisure. It has been a challenging yet fulfilling life, being able to be an ambassador of peace, power and prosperity in people's lives.
CC: Please elaborate on your book 'Ready, Study Go'. What is the book about and to who is it addressed?
Ready Study Go has become a bestseller as it contains tips on smart ways to learn. As a student or even as a professional, we have to keep learning new stuff and keep using our brains. The book effectively captures all the aspects that make the process of learning an enjoyable one. Also knowing how our brains work, we can fine-tune the method of studying so that one can achieve the maximum in a minimum amount of time, and have fun while doing it.
Hence, this book has been popular with students, parents, teachers and even professionals in making their student/work life a much more meaningful endeavour with wondrous memories.
CC: You are said to be a fitness enthusiast and an avid sportsperson. Tell us about both these passions which you nurture.
Along with daily yoga asanas, pranayam, Sudarshan Kriya and other meditations, I workout in the gym as well. If I am conducting a programme on a university campus, I do indulge in football and swimming too. I love learning about our body which we inhabit till we die. And keeping the body fit makes it easier to explore consciousness too. Plus, having more energy and enthusiasm makes it better to serve others.
"Life is a celebration. We have got a human body to learn this art. All of us are blessed with some challenges, yet we have got this time on the planet to share the joy and love, which is our true nature"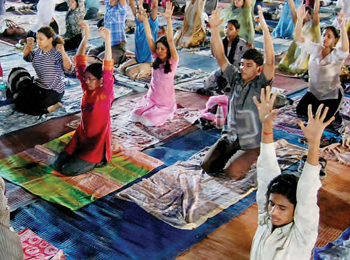 CC: Tell us your role in the World Culture Festival...
I was part of Gurudev's office and the core team during the World Culture Festival (WCF). As one of his secretaries, it was one of the busiest times of my life. Closely working with government officials (politicians, bureaucrats, diplomats etc.) from around the globe, the diverse artist community, the global religious groups and faith-based organisations and the devotee fraternity was as rewarding as it was challenging.
Observing Gurudev through the entire unfolding of the event and how he glides through the inevitable hurdles that a programme of this magnitude can throw at us was truly enriching and inspiring. He was unshakeable in his love and commitment to bringing people together. And the same was unmissable for all those who could attend the programme in person or on their television sets from home.
CC: You have a great sense of humour. How does one nurture this, as most people are serious. Is humour therapeutic?
I guess laughing through the challenges of one's life, smiling through people's peculiarities and realising that life is too short to waste fretting and frowning, nurtures my mind to feel the lightness and see the inherent humour in situations. And it can be tremendously therapeutic, for the body and mind.
CC: You practice Cranio Sacral Therapy (CST) and Marma Chikitsa. Tell us about them.
Both are holistic ways of healing. The word for health in Ayurveda is Swasth, meaning established in the Self. Only when we move away from our centre, we lose our balance making aches and pains, stresses and tensions overwhelm us. Meditation brings us back to our Self. But when disease in our bodies proves as an obstacle even to meditating, CST and Marma can help us be at ease. CST is the language of touch and Marma is understanding the flow of energies in the body. Along with my AOL teacher Khurshed Batliwala and Dr Ankita Dhelia, I teach the Art of Living's CST programme through the Sri Sri Tattva Centre for Healing Arts. With a gentle touch or hold, profound healing can be achieved in all the 11 systems of our body. Traumas and ill-health stored in the body's tissues or structures can be released through a few sessions of CST. One can minimise or free oneself from unnecessary medications, steroids, antibiotics or even surgeries by visiting a CST practitioner in one's area or better still, learning the technique itself.
CC: Tell us about your passion for travel. What does travelling teach you?
Over the last 28 years with the Art of Living, I have travelled to 37 countries. Through Gurudev's teachings and in my travels, I have learnt patience. I have learnt acceptance of opposing viewpoints. In fact, I have learnt to rejoice in our similarities and celebrate our diversities. Compassion and kindness have grown in me and my commitment to wipe a tear or spread a smile has strengthened tremendously.
CC: What is the philosophy that you live by? Narrate in three or four sentences.
Life is a celebration. We have got a human body to learn this art. All of us are blessed with some challenges, yet we have got this time on the planet to share the joy and love, which is our true nature. Meditation is the highest pleasure and bliss and the enabler of all the above.
CC: What does Gurudev Sri Sri Ravishankar mean to you?
I believe Gurudev is what a human being can ever dream to be and aspire to achieve. In that sense, he is the highest inspiration and a perfect role model to me. As a devotee, just the thought of my Guru fills me with utmost happiness, divinity and love and gets me to be a go-giver of the same.