COLLYWOOD PEOPLE IN THE NEWS
CCOLLYWOOD PEOPLE IN THE NEWS
Air India ropes in SIA veteran as its CEO & MD
Campbell Wilson, CEO of Scoot, the wholly-owned low-cost subsidiary of Singapore Airlines (SIA), has been appointed as the new Air India Chief Executive Officer (CEO) and Managing Director. Tata Sons have roped in the aviation industry stalwart known for his expertise across full service and low-cost airlines. Wilson is slated to step down from his current role on June 15, and his appointment with Air India is subject to regulatory approval. Notably, SIA is a partner in the Tata-owned Vistara airline, and Wilson's appointment follows former Turkish Airlines Chairman, Ilker Ayci, who earlier in the year had declined Air India's offer to take over as the CEO. The 50-year-old New Zealand-born aviation industry stalwart Wilson, has 26 years of work experience with over 15 years dedicated to SIA working across Japan, Canada, and Hong Kong. He worked for SIA across geographies before returning to Singapore in 2011 as the founding CEO of Scoot and led the SIA subsidiary until 2016. He gradually moved on as the Senior Vice President (Sales and Marketing) of SIA. He steered the airline's pricing, global sales, distribution, brand and marketing, e-commerce and merchandising, and its overseas offices before returning for a second stint as the CEO of Scoot in April 2020. The New Zealand-born Wilson kick-started his aviation journey in 1996 as a Management Trainee with SIA (New Zealand) and holds a Master of Commerce in Business Administration from the University of Canterbury in New Zealand.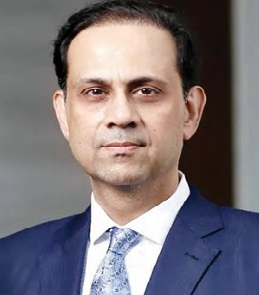 Sanjiv Bajaj
Sanjiv Bajaj is appointed as CII-President
Sanjiv Bajaj, Chairman and Managing Director, Bajaj Finserv Limited, has taken over as the President of the Confederation of Indian Industry (CII) for 2022-23. He replaces the outgoing CII Chairman, TV Narendran, CEO and Managing Director, Tata Steel Limited. Bajaj previously engaged with CII at the state, regional and national level and was the President-Designate for 2021-22 and the Chairman of the Western region during 2019-20. An alumnus of the Harvard Business School, he is a member of the Board of Indian School of Business (ISB), International Advisory Board (IAB), Allianz SE, the International Technology Advisory Panel (ITAP) of the Monetary Authority of Singapore (MAS) and the Regional Stewardship Board for India and South Asia 2019-2020 of the World Economic Forum (WEF). He has been affiliated with the AIMA's Managing India Award's Entrepreneur of the year 2019, ET's Business Leader of the year 2018 and Financial Express' Best Banker of the year 2017-18. He holds the Ernst & Young's Entrepreneur of the year in 2017 and the Transformational Leader award at the 5th Asia Business Responsibility Summit in 2017. Pawan Munjal, Chairman and CEO of Hero MotoCorp has been named the CII President-Designate for 2022-23, replacing Bajaj.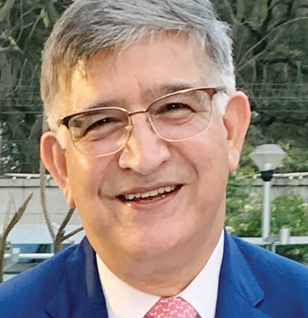 Suresh Dutt Tripathi
Tata Steel Veteran Tripathi named Air India CHRO
Suresh Dutt Tripathi, former Vice President (Human Resource Manager), Tata Steel, has been on-boarded as the Chief Human Resources Officer (CHRO) of the newly rejigged Air India management, succeeding Amrita Sharan. She was moved from the board level to an executive position as part of Air India's management's reshuffle. In his management restructuring bid, N Chandrasekaran, Chairman, Air India, named Tripathi as the CHRO who served for 8+years (2012 to 2021) with Tata Steel before being re-positioned as CHRO with Air India. He is an industry veteran, having worked for over a decade with the manufacturing company SRF Limited for over 10 years as the HR Group President and President-HR before joining Tata Steel. He's also had successful stints working across Steel Authority of India Limited (SAIL) in the early days of his career as Head-HR with HCL Perot Systems and as a Principal - Consulting Practice with Mascon Global Ltd before joining Tata Steel.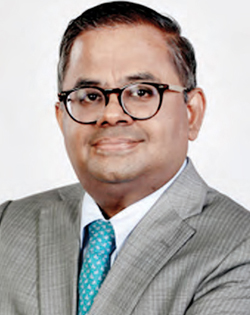 Krishnan Ramanujam
TCS's Ramanujam appointed as NASSCOM chairperson
Krishnan Ramanujam, President, Enterprise Growth Group at Tata Consultancy Services, has been appointed as the Chairperson of the National Association of Software and Services Companies (NASSCOM) for 2022-23. He has been elevated from his earlier role as the Vice Chairperson. He succeeds Rekha M. Menon, Chairperson and Senior Managing Director, Accenture in India, and is the outgoing NASSCOM chairperson, having served her 2021-22 tenure. Anant Maheshwari, President, Microsoft India, has been appointed as NASSCOM Vice Chairperson for 2022-23. The new NASSCOM leadership and Debjani Ghosh, NASSCOM President, are expected to lead its diverse array of engagements in achieving its 2025 industry vision. NASSCOM's key priorities would help re-align and re-calibrate the course of the technology industry for maximising growth from technology potential to technology impact and develop India as the preferred hub for digital talent and innovation in adherence to the changing industry landscape.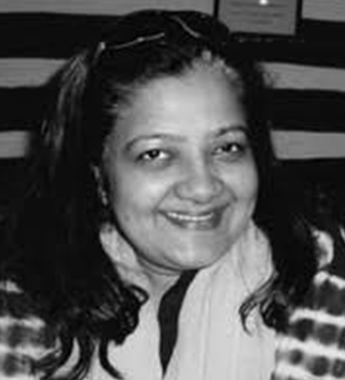 Vijayalakshmi (Viji) Swaminathan
Former Amazon HR Head joins Pine Labs as CPO
Pine Labs, a leading merchant commerce platform, has onboarded Amazon's Vijayalakshmi (Viji) Swaminathan as its new Chief People Officer (CPO). Vijayalakshmi is the former Amazon India HR head. She takes over from Pine Lab's Anu Mathew who will now transition into the Head of Learning & Development role with the company. Before her Amazon stint, Vijayalakshmi was a founding partner at CoCoon Consulting, a cross-sectoral boutique HR consulting firm. She brings in her expertise in organisational solutions and leadership transformation and growth. Her 20+ years of experience working across Asia, Europe, and Latin America includes FMCG major Unilever, responsible for strengthening the company's employer brand as a Campus Relationship Manager from 1999 to 2002. A post-graduate in Personnel Management & Industrial Relations from XLRI, Jamshedpur, she began her corporate journey in 1996 with Hindustan Unilever Limited as a Management Trainee & Factory HR Manager. She also holds a Bachelor's and Master's degree from the Institute Of Hotel Management.
IKEA Veteran joins as India Country Expansion Manager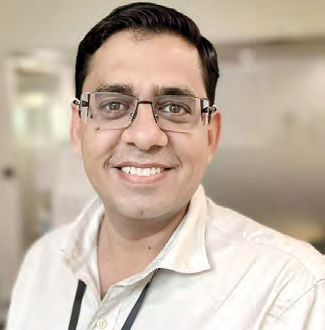 Adosh Sharma
IKEA, the Swedish home furnishings retailer, has appointed Adosh Sharma as its Country Expansion Manager for its India business. An experienced IKEA veteran, Adosh succeeds Per Hornell and will report to IKEA India's leadership team and Susanne Pulverer, CEO-CSO. He is expected to lead IKEA India's ambitious omnichannel expansion and growth plans and bring 20 years of his valuable retail experience working across India, the Middle East, and North Africa markets. Before his India role, Adosh was General Manager - Buying Merchandising & Planning for the company's MENA (Middle East North Africa) market. He also had a successful stint with multinational retailer, Marks & Spencer in Dubai before joining IKEA. He has been associated with IKEA Franchises since 2008 and has worked across markets in Egypt, UAE, and Qatar. In an earlier assignment with Al Futtaim, he worked with global brands including John Lewis, Marks and Spencer, and Eggo as General Manager, where he led market expansion, brand marketing, operations, profitability, and strategy.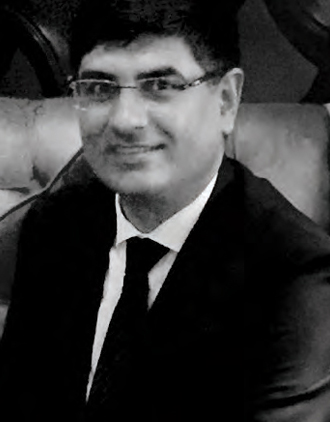 Vikram Berry
Veteran Berry to helm Radisson Hotels, South Asia
Vikram Berry takes over as Director Commercial, South Asia of the Radisson Hotel Group. To be based out of Gurgaon, Berry will spearhead commercial initiatives across the hotel chains' portfolio across South Asia and focus on revenue optimisation in the region. His primary responsibility would be to maximise efforts in localising the hotel group's commercial strategy for Tier-II and Tier-III cities and supporting these hotels in optimising their revenue growth. Berry makes a second comeback with the Radisson Hotel Group with the new role, having served as the Director of Sales and Marketing at New Delhi Dwarka's Radisson Blu hotel. With over 20 years of experience in the hospitality sector, Berry's expertise has developed business strategies, driven sales revenue, and led high-performance teams. In previous roles, he has been with the Taj Group of Hotels as the General Manager of Taj View Agra - An IHCL SeleQtions. He successfully strategised reopening the hotel post-Covid restrictions and focused on cost control and workforce rationalisation in driving revenue for Taj View. Berry also worked with the Estee Lauder Corporation, Accor Hotels, and Jet Airways. Berry has a Bachelor's degree in Commerce and completed his Accounting and Finance studies at Delhi University.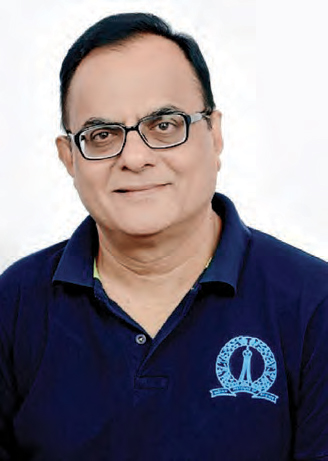 Ajay Kumar Sood
IISC's Sood appointed as the Govt. Scientific Advisor
Ajay Kumar Sood, the eminent physicist, takes over as the Principal Scientific Advisor (PSA) to the Indian Government. Prof Sood has also been inducted as a member of the PM-STIAC (The Prime Minister's Science, Technology, and Innovation Advisory Council) as a catalyst for PSA-led tasks and their implementation. He will succeed renowned biologist, Prof K Vijay Raghavan, and hold the post for three years. A distinguished professor of Physics at the Indian Institute of Science (IISc), Bengaluru, Prof Sood is well-known for his work on graphene, a nanomaterial with several industrial and medical applications. The PSA's office coordinates with ministries to advise the government on science and technology policies, including critical socio-economic interventions and connects with institutions, academia, and industries. An alumnus of the IISc, Prof Sood earned his MS in Physics from the Punjab University and Ph.D. from IISc and is a 2013 Padma Shri recipient. He was the President of the Indian National Science Academy and the Secretary-General of The World Academy of Sciences. He also holds eminent positions as a Member Science, Technology and Innovation Advisory Council to the PM of India (2018-present); Chairman, Governing Council, Raman Research Institute (2016-present); Member, Vision Group on Nanotechnology, Government of Karnataka; Chairman, Board of Governors, Indian Institute of Science Education and Research-Bhopal (2020-present); Chairman, Board of Governors, Indian Institute of Science Education and Research, Mohali (2021 onwards); Chairman, DST Committee of VAJRA (2020 onwards). He is also a distinguished member of the International Advisory Board, Winton Program, Cambridge University, UK (2015-2019) and a Member Physics Sectional Committee of the Royal Society, UK (2016-2018), amongst other similar global positions.
Former KPMG tech leader to steer Wipro India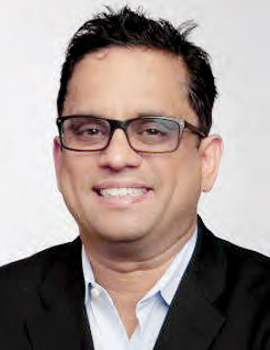 Satya Easwaran
Satya Easwaran will take over as Wipro's Country Head for India. Easwaran has been entrusted to strengthen the IT major's India business across segments through transformation and modernisation of its engagements and strategic consulting. He is expected to steer Wipro's clients in leveraging its capabilities and investments in the cloud, digital, engineering R&D, data/analytics, and cybersecurity. The former KPMG executive, brings a rich international experience in delivering high-value consulting services with a track record of building successful sales and leadership teams with the expectations of reinforcing Wipro's position as a trusted partner for its India clients. Before joining Wipro, Easwaran was the Head of Business Consulting and the Telecom, Media & Technology (TMT) sector leader with KPMG India. He has had previous stints with KPMG in the United States and has worked with Accenture India. He has held several leadership positions in management consulting, focusing primarily on Software-as-a-Service (SaaS), cloud, digital, strategy, and transformation. Easwaran is an electronics engineer from Mumbai University and has an MBA in Finance and International Business from the Leavey School of Business, Santa Clara University.