TAXMAN COMETH
tTAXMAN COMETH
Unlocking the Asset Potential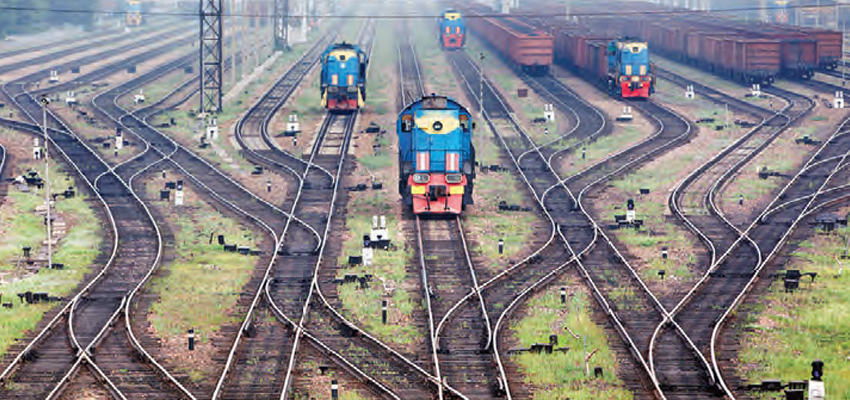 The government has introduced the National Monetisation Pipeline (NMP) with a view to raise money for infrastructure building by unlocking the revenue-creating potential of existing assets through participation from the private sector. Despite the soundness of the scheme in theory, the devil will be in the details, and in how it gets implemented
We all want to see our country economically strong. India and China were both equally poor and populous at the time of independence. Today, China is more prosperous than us by almost five times. China achieved this by spending hugely on infrastructure. We have to start investing in infrastructure with both short-term and medium-term vision if we want to see ourselves powerful. All stakeholders in the economy have to come on board, with the government becoming the engine.
Building infrastructure
The government earlier visualised the structure of a National Infrastructure Pipeline (NIP) based on the report of a task force in 2019 with an investment of Rs.111 lakh crores in five years (FY 2020 to 2025). The Budget 2021-2022 proceeded with this idea of NIP and initiated the thought process in such a mammoth funding. We can dream big but unless we provide funds, our dream will only be castles in the air.
A three-pronged strategy was laid out in the Budget. Firstly, by creating institutional structures, secondly, through a big thrust on Asset Monetisation and thirdly, by enhancing the share of Capital Expenditure in central and state budgets. For state governments to enhance their capital expenditure, an incentive scheme was proposed in the Union Budget. The calculations by the Union Government about the source of financing led to the conclusion that it was very difficult to have financing from conventional sources exceeding 80% to 85% and hence, out-of-the-box thinking of Asset Monetisation assumed importance.
NMP to fund NIP?
In this context and in continuation of Budget 2021-2022, the Union Government has unveiled a four-year National Monetisation Pipeline (NMP) recently. NMP moves along with NIP. This pipeline of NMP is for six lakh crores and it is for four years, starting partly in the current year itself. It aims to unlock value in brownfield projects by engaging the private sector. The private sector will get revenue rights in the assets for a medium period while the title in the assets will remain with the government. The upfront payment by the private sector against such contracts will be used by the government for fresh infrastructure investment.
Only revenue rights
As we understand, under the monetisation transaction, the government will be transferring only revenue rights to the private sector for the specified transaction period against upfront money. The assets identified for this purpose include roads, power transmission, gas pipelines, warehousing, railways, telecom, 23 airports, 31 projects in nine major ports, coal and mineral mining, sports stadia and redevelopment of colonies. It has been categorically clarified that land will not be subjected to monetisation and that brownfield projects alone will be so subjected, and that after the stipulated time, the government will get back the custody of the transacted projects.
The monetisation of assets under NMP is different from privatisation. Under privatisation or sale of assets, the private sector is the sole owner of a business or asset while under NMP there is a contractual partnership, similar to a public-private partnership. The strategic objective behind NMP is to unlock the value of investments in public sector assets by tapping private sector capital and efficiencies. Well-defined contractual frameworks will ensure the redressal of challenges including protection of public interest.
"How can we transform ourselves from a developing country to a developed country without having a developed infrastructure? NMP is a step in the right direction to have some additional funds other than from our normal tax income"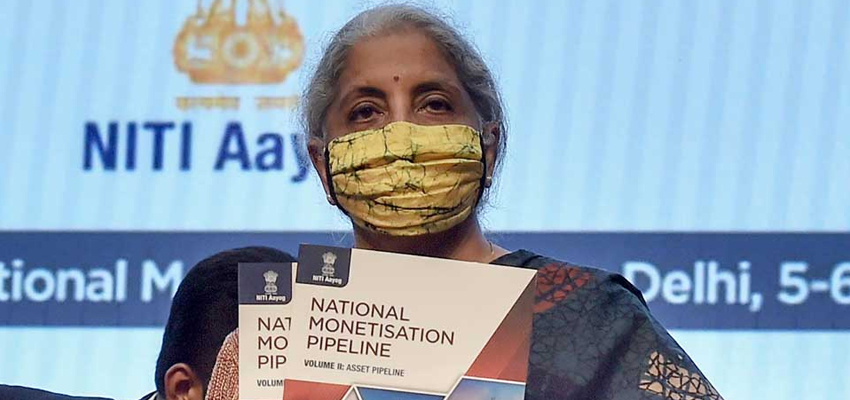 Nirmala Sitharaman, Finance Minister, Government of India, at the launch of National Monetisation Pipeline
Good on paper
NMP is apparently a good scheme both for the government and the private sector. The government will get funds for new infrastructure projects under its mission of NIP. Secondly, the government will get the benefits of private sector partnership, as it gets an easy way for its expansion programme.
How good are the contracts?
The success of the scheme, however, will depend upon the structure of contractual agreements. They should not be so loaded against the business interest of the private sector that the scheme itself becomes unattractive but at the same time, the interest of the public cannot be bargained. A good example of scepticism of the private sector is the cold response to offers to operate mail express trains. The Railways received only two bids, including one from a PSU, for running planned 12 hubs. The contracts should have in-built flexibilities to enable amending if unforeseen situations arise. The private sector may also have doubts about what will happen with a change of government and its impact on on going projects. There should be arbitration clauses in the agreements to ward off such doubts.
Source to fund infra
NMP is linked to the acquisition of infrastructure as it arranges sources for its funding. Nobody can question that infrastructure is critically linked to growth and economic performance. The benefits of higher investment in good quality infrastructure manifest in the form of increased employment opportunities and the improved quality of living of citizens. We all know that our country has limited resources for development, as our income from taxes is just enough to run the country in a routine manner. How can we transform ourselves from a developing country to a developed country without having a developed infrastructure? NMP is a step in the right direction to have some additional funds other than from our normal tax income. The Budget 2021 has bypassed fiscal discipline and has focused on more capital expenditure but still, such measures will not be enough if we dream of an investment of Rs.111 lakh crores in infrastructure in five years. NMP has been brought to create new avenues to achieve our goal.
We are a big country with about 135 crore population. We have a long continuing battle to fight against poverty. We have to spend on education, health and other social welfare measures. We have to make a huge budget for our defence expenditure as we have two hostile neighbours on both the eastern and western sides of our country. With the Taliban now set to rule in Afghanistan, things have deteriorated and we have to spend furthermore on our security. A new unknown enemy in the form of Corona is derailing our economy by shutdowns and also making the country spend on providing free vaccines to all the citizens.
To solve our problems we require more money. Money for the country comes mainly from taxes. The situation is not good here as out of 135 crore people only about four crore people pay income tax. Indirect tax in the form of GST is also not contributing enough. In such a disappointing situation over funds, it is not possible to go for sizable capital expenditure in infrastructure. Borrowing to meet capital expenditure will not help either, as the interest burden goes on piling up and this also brings rising inflation. In this background, NMP has to be a success and it should be encouraged.
Unfortunately, there are sections of people who have started criticising the scheme. The blame coming is that the assets of the country are on sale. It appears that the blame is only for the sake of blaming, as the scheme does not sell any asset. We all want that we should be a prosperous country but we do not come out with constructive suggestions to boost the economy of the country.
Money most needed
We as countrymen should decide to be contributors to our economy. We should all resolve to be assets for our country and not only liabilities. Criticism in democracy is good but criticism for the sake of criticism against good schemes like the NMP should be avoided. Money is important for running a country as it is important for running our homes. If there is not enough money in the family, we cannot purchase a house, despite the pressing need for that. Similarly, a country without money cannot create infrastructure, build schools, colleges and hospitals. We should all decide to pay tax honestly and thus, be a contributor to the nation-building process.
It is good to see that some youngsters are coming up with good startups and thus, are participating in wealth creation for the country. We require more such wealth creators than only job seekers. For the government, it is suggested that it should keep on coming with good schemes like NMP and not get discouraged by criticisms. Doing good things should not be stopped as it will stop the growth of our country. Aristotle said, "To avoid criticism, say nothing, do nothing, be nothing." We cannot decide to be nothing and hence, our government should keep doing good work for the country and ignore mala fide criticisms. Yes, it is the duty of the government to communicate with the people and explain the features of the new income process. Most people will accept new schemes like NMP if explained properly.