COLLYWOOD PEOPLE IN THE NEWS
CCOLLYWOOD PEOPLE IN THE NEWS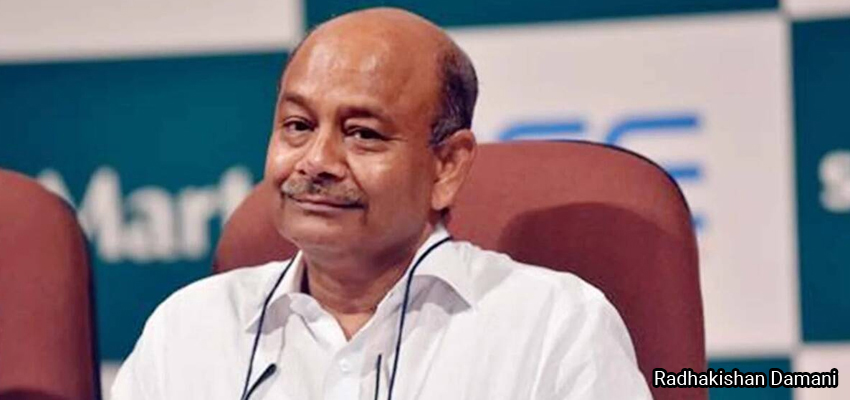 DMart's Damani enters Bloomberg's global elite list
Billionaire Radhakishan Damani, the owner of the DMart chain and a reclusive investor, has joined the ranks of the 100 richest global personalities. With a net worth of $19.2 billion, he has made it to the 98th rank on the Bloomberg Billionaires Index (BBI). His new global positioning mimics his 2020 positioning when he became the fourth richest Indian with a net worth of $16.5 billion. He was then ranked #117 on the global billionaires' list. With his new positioning, Damani becomes one of the top 10 richest Indians following the listing of his Avenue Supermarts that runs DMart, along with his other top holdings-India Cements, Sundaram Finance, VST Industries and Trent. Bloomberg has credited 60% of the 75% promoters' stake to Radhakishan Damani and his family-the balance of the shareholding is held by his brother Gopikishan S Damani and his family and other stakeholders. He recently made waves when he bought a residential property worth over Rs.1,000 crore in Mumbai's upmarket Malabar Hills area-making it the biggest property deal in recent years in India. DMart's success is attributed to Damani's stance in owning his stores' property, paying his suppliers well in advance and getting requisite discounts on payables. The chain with its moderate interiors operates in neighbourhood vicinities. The management has set plans to add 59 more stores during FY20-22 to its already existing 238 stores as of June 30, 2021. Damani has experimented with DMart for an e-commerce venture called DMart Ready.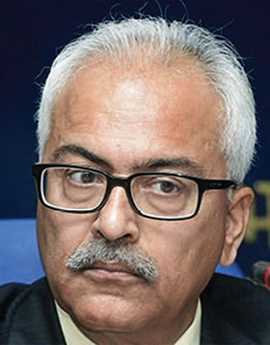 Ajay Kumar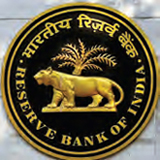 Ajay Kumar promoted as ED of RBI
The Reserve Bank of India (RBI) has promoted Ajay Kumar as its new Executive Director (ED), as he moves on from his previous role as Regional Director at the New Delhi Regional bank office. He will be responsible for overseeing the departments of currency management, foreign exchange and premises. He has been associated with the RBI for over a span of three decades managing various portfolios across multiple offices-foreign exchange, banking supervision, financial inclusion, currency management within the apex bank. He holds a Master's degree in Economics from Patna University, MS in Banking from ICFAI and is a Certified Bank Manager from the Institute of Bank Management and Research, Hyderabad. He has undertaken Executive Management Programme from the Kellogg School of Management, Chicago, while also holding other professional qualifications including that of a Certified Associate of the Indian Institute of Banking and Finance (CAIIB).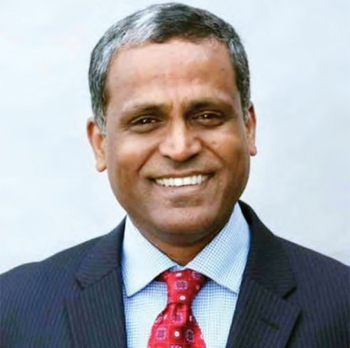 Bhanumurthy Ballapuram
Google ropes in Wipro's Bhanumurthy
Google Cloud has roped in Bhanumurthy Ballapuram, as the Vice President for customer experience, Japan and Asia-Pacific (APAC) and will be reporting to John Jester, the US-based Global Vice President for customer experience. The former Wipro President and Chief Operating Officer (COO) has joined Google's regional leadership team when the Alphabet Inc.-owned company is looking to compete better with contenders Microsoft Azure and Amazon Web Services in the cloud-computing sector. He will partner with Google Cloud's regional leadership that includes Karan Bajwa for the Asia-Pacific and Tomoyuki Hirate for Japan to further their commitment in advancing Google Cloud's enterprise drive in the market. Ballapuram is expected to help Google Cloud expand its global customer experience team for developing and executing strategy for customer adoption of Google Cloud and derive business value from it. He has had a long inning of 29 years with Bengaluru-based Wipro, into information technology, consulting and business process services company which is a global system integrator partner for Google in the enterprise space. In other leadership roles, he has also served as the Chief Executive of Wipro Digital, Wipro Consulting Services and Business Application Services. An alumnus of the National Institute of Technology, Warangal and Indian Institute of Management, Ahmedabad-in his Wipro journey that began in 1992, he served in multiple roles before his departure from Wipro in June 2021.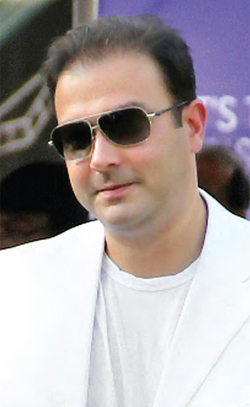 Jehangir Wadia
Jeh Wadia quits Britannia, exits all listed group companies
Jehangir Wadia (Jeh), the younger son of the Wadia Group Chief, Nusli Wadia, has renounced himself from the Board of Britannia Industries Ltd. and Bombay Burmah Trading Corp. He has also exited from all the listed businesses of the $15 billion Wadia conglomerate. Earlier in the year, the 48-year-old Wadia scion had resigned as the Managing Director of the family-controlled Go Airlines (rebranded as Go First). Subsequently, he has also stepped down from his position as the Managing Director of the flagship, Bombay Dyeing and Manufacturing Company. Britannia's latest annual report said Jehangir has not offered himself for reappointment to the Board. Bombay Dyeing has made an identical statement in a regulatory filing. Jeh's association with his family business began in July 2001 with Bombay Burmah and was subsequently inducted into the Board of Britannia Industries in September 2005. But he was not on the Board of the speciality chemical firm National Peroxide, the Wadia conglomerates' fourth fourth listed firm. Jeh Wadia owned the Go Air brand name through a privately held firm, and when he quit Go Air and Bombay Dyeing in March 2021, the group said it was part of a move to hand over control to professional executives. Once presumed to be Nusli Wadia's successor, Jeh's departure from all the A-listed publicly traded companies of the group remains unexplained.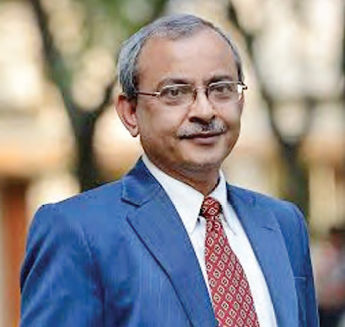 Uttam Kumar Sarkar
IIM-C appoints Sarkar as new Director
Professor Uttam Kumar Sarkar has taken over as the new director of the Indian Institute of Management, Calcutta (IIM-C) with immediate effect. He takes over from Anju Seth following her resignation in March 2021. Professor Sarkar's appointment followed a rigorous search process and the choice was made after the institute had scrutinised several successful and accomplished candidates from India and abroad who had applied for the role. A professor at the Management Information Systems Group with IIM-C, he is an IIT Kharagpur alumnus and a leading researcher in the field of information systems with numerous publications and international journals to his credit. An IITian with a B.Tech, M.Tech., and a doctorate degree in Computer Science and Engineering, he is considered a key leader with vast experience and extensive exposure to universities and academic communities globally. One of Sarkar's key trump cards is that he is well versed with the ethos that defines IIM-C in its history, culture and the aspirations of its faculty, students, the alumni, and all stakeholders. IIM-C's governors claim that "He is acutely aware of what needs to be done and how it must be done, to help IIM-C achieve its global aspirations."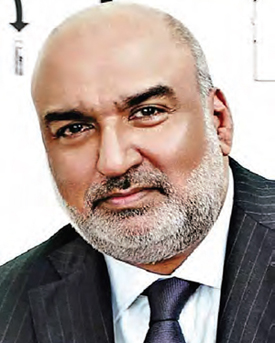 Nakul Chopra
Nakul Chopra to helm BARC
Nakul Chopra takes over the reins as CEO, Broadcast Audience Research Council India (BARC) replacing Sunil Lulla, who has resigned to pursue his entrepreneurial ambitions. While Lulla joined as the CEO of BARC in October 2019, Nakul Chopra has been associated with BARC India since 2016. Nakul Chopra joined the BARC India Board in 2016 and was its Chairman from 2018-19. In January 2020, he was appointed as a member of its Oversight Committee. Punit Goenka, the Chairman of the Television Audience Measurement body said that Chopra was the natural and unanimous choice of the BARC Board and is expected to add robustness and strengthen the governance of the body. Chopra's previous stints before BARC includes was that of the CEO, Publicis Worldwide for India and South Asia for 10 years. BARC India is registered with the Ministry of Information and Broadcasting (MIB) as a self-regulated, not-for-profit joint industry body with the aim of providing authentic audience estimates of what India watches to broadcasters, advertisers and advertising agencies.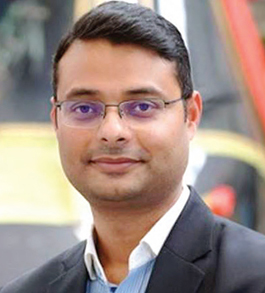 Sunny Guglani
Airbus SE promotes Guglani as Head of Helicopters division
Sunny Guglani has been promoted as the Head of Airbus Helicopters division as part of the aircraft manufacturer Airbus SE's India and South Asia operations. To be based out of New Delhi, the 37-year-old Guglani will be responsible for growing Airbus' civil, Para-public and defence helicopter business in the region, including aftermarket services. An old-hand, Guglani has been with Airbus for the past seven years; having worked in the Airbus CEO's office, he has led the A380 marketing team based in Toulouse, France, and previously been in charge of the company's corporate communications for India and South Asia regions before moving to Europe. He holds a degree in Electronics and Communications Engineering from the Punjab University and a master's degree in General Management and Finance from LUISS Guido Carli, Italy. He has also had a stint as a lead IT security consultant for the first Web 2.0 portal rollout of British Telecom, based in Mumbai and the UK.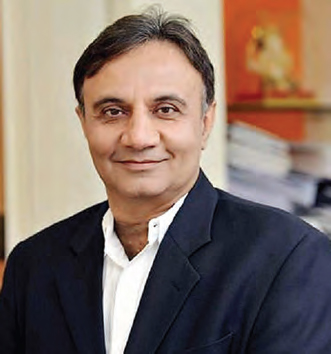 Sandeep Bakhshi
RBI approves Bakhshi's re-appointment
RBI has approved the re-appointment of Sandeep Bakhshi as the Managing Director (MD) and CEO of ICICI Bank for two more years. The bank's Board had appointed Bakhshi as the new MD and CEO with effect from October 15, 2018 for five years until October 3, 2023, subject to regulatory and other approvals. Earlier, RBI had approved Bakhshi's appointment for three years and has now given the nod for the additional two years. ICICI said that the shareholders at the annual general meeting held on August 9, 2019, had already approved Bakhshi's appointment for a period effective from October 15, 2018 upto October 3, 2023. Bakhshi was appointed as the MD and CEO of ICICI Bank in October 2018 after the bank's former MD and CEO Chanda Kochhar's early retirement. Bakhshi began his journey with the ICICI Group in 1986, in the project financing division and was responsible for its wholesale banking and small and medium enterprises business. He took over as the MD and CEO of ICICI Lombard General Insurance company in April 2002 and helped scale up the private sector general insurance offerings nationwide. As the Deputy Managing Director, he handled ICICI's Retail as well as Corporate Banking businesses from May 1, 2009 to July 31, 2010, also, as the MD and CEO of ICICI Prudential Life Insurance Company from August 1, 2010. A banking stalwart for the last 30 years, Bakhshi is a mechanical engineer from the Punjab Engineering College, Chandigarh and an alumnus of the Xavier Labour Relations Institute.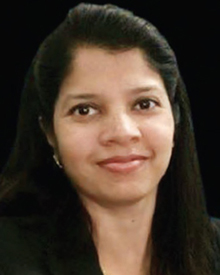 Rekha Radhakrishnan
Former Dell HRBP leader joins Honeywell
Rekha Radhakrishnan takes over as Director-Human Resources at Honeywell, the North Carolina-based multinational tech conglomerate. Prior to joining Honeywell, she was the HRBP (HR-Business Partner) Leader – India Sales, Dell Technologies for two years. She was responsible for Dells' development and implementation of HR Strategy in India and Dell's APJ -a key focus and growth driver for Dell. She has contributed by way of understanding business priorities and translating them into an HR agenda that supports the business. She has more than 17 years of experience in human resources with expertise in driving organisational effectiveness in implementing and leading HR programmes in regional and global projects in areas of organization design. She has also been associated with Jamcracker, CSG International, CenturyLink, and Tecnotree Corporation in HR leadership roles.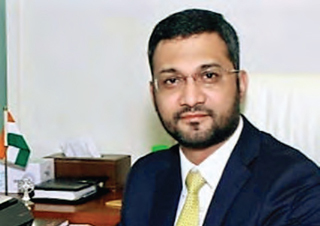 Rohit Ambosta
ICICI Securities onboards ex-Sharekhan CIO
Rohit Ambosta joins ICICI Securities as Head of New Solutions Group. The former Chief Information Officer (CIO) at the online retail brokerage firm Sharekhan, will be responsible for the products, technology architecture design, development and instrumental in launching new initiatives. An electronics engineer, with over 20 years of leadership experience in technology and digital transformation roles. He is well-versed in areas of product development, UI/UX, Digital Customer Acquisition, Analytics, and Cloud Adoption. He has had previous stints working across varied roles at Angel Broking, Financial Technologies, Tech Mahindra and HCL Comnet.