LEADERSHIP SERIES: SPORTS
LLEADERSHIP SERIES: SPORTS
Kapil Dev: In life, he bowls for simplicity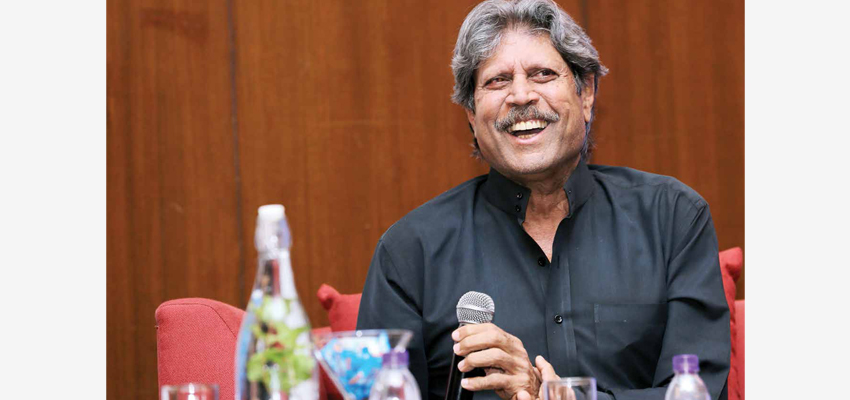 The legendary and lion-hearted cricketer, Kapil Dev, who took India to unprecedented international heights by winning the World Cup of 1983 is a simple and sentimental man at heart. Read on...
"I think something adverse happens in everybody's life and that can give you a kick t be passionate about it. The first kick I got was from my colleagues who told me that I am not good enough. Then something happened to me. In that anger, I started bowling a little faster as and when I went to the field to play"
-Kapil Dev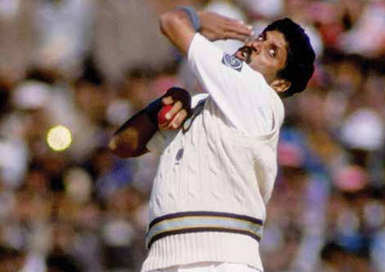 At a recently held event in Pune of the Federation of Indian Chambers of Commerce & Industry (FICCI)'s FLO (its womens' organisation), legendary and loved-by-all cricketer Kapil Dev was invited as a special guest for an interaction. Not only was he dot on time-in fact, a bit ahead of it-his cool and casual presence, without any pretence, arrogance or attitude made him an instant hit with the savvy audience.
The lion-hearted pace bowler of India is an extremely sensitive and unassuming human being, which came forth as he talked about his own life story. Of turning rejection into a challenge; of overcoming the language barrier with his competency in the game; of picking up threads from his family upbringing to applying them to leadership skills; of mocking the lament of 'pressure' of playing by sportingly ingraining the 'pleasure' of playing; and of enjoying life as an antidote to taking it seriously.
Although Dev made his debut in first-class cricket playing for his state, Haryana and joined the Indian national team for a 1978–79 Test series against Pakistan, his entry into this gentleman's game, he says, was a bit of a hurdle. All because he was not "good looking". States he,"In the school, good-looking students used to be selected first. I think if we look back also, we would agree that teachers love good-looking chocolate heroes. They never like people like us. We were the backbenchers and making all the noise and so were not the favourites. Even when my friends played amongst themselves, they did not choose me as I was the least good looking and mischievous too.''
However, it is this rejection that made Kapil more determined than ever. A classic case of how adversity can bring the best out of you. He states candidly, and with a smile, "I think something adverse happens in everybody's life and that can give you a kick to be passionate about it. The first kick I got was from my colleagues who told me that I am not good enough. In that anger, I started bowling a little faster as and when I went to the field to play. They did not take me, in the team, I said fine to myself. However, when they came back, I started hating them. I said why you did not take me-just as little kids protest. I was so annoyed with my colleagues but not realising that it was not their fault. It was the fault of the selectors! I was the one who wanted to go most badly because I hated studying. The only opportunity to run away from school was to attend the 15-day cricket camp and enjoy with the team. Paradoxically though, I had to study and those who were studious had to play'.'
Kapil played for his home state Haryana, impressed people, and the selectors with his outswingers and lion-hearted spirit. Until then, India was used to spectacular spinners who had etched their name internationally in the world of cricket. However, with Kapil's sizzling fast bowling, he came to be known as the 'Haryana Hurricane.' How did he feel about it? Kapil, in his usual simplicity, said, "I never knew these words. I just had a passion to play. I did not have a dream of any recognition. I had a dream to keep playing for the country and not think anything more than that. As you go along the path, things will keep coming your way and you start feeling happy about it.''
Kapil highlighted, how, when you are disappointed, you should opt for positivity. Giving his own example, he said, "there are two types of people - one get disappointed and the other take up the challenge that I want to prove them wrong. I chose the latter as I am a very positive person and these negative things made me more positive." Indeed, the fire in his belly and his fiery bowling came out of his determination to prove his skill. This is a learning lesson for student managers, young corporate managers and leaders who often go through emotional challenges.
The next challenge that he faced was when he went to the Cricket Club of India (CCI) for a cricket training camp. Says he with amusement, "I was served only two chapatis. If any North Indian mother comes to know that her son is getting only two rotis, she is sure to be shocked. I told them that I am a fast bowler and so I need more chapatis. They said India never produced fast bowlers. So, I was coming to a trigger point-that oh this also happens. Thankfully, I proved them wrong too.'' Such a stellar example of how small things in life can propel you to great heights!
Kapil also spoke passionately about his rustic background which seemed odd when he hit the national and international stage. Says he, with no love lost for his roots, "I come from an agriculture background and in that culture, there is only khaana peena and nothing else. When more rotis were denied to me, I said to myself what kind of city have I landed up in. So, all such incidents gave me momentum to get better.''
He also rues the fact that he, not being able to speak English was questioned when he was being considered to be the Captain of India. Says he, "When they wanted me to make me the Captain of India, one of the selectors said he doesn't even know how to speak English." I was very angry. "Do you see a person's capability and talent, or his English? If you want to give importance to someone's English, call him or her from abroad and listen to him or her. Let us play our cricket. We have many crazy people in our country. Anyway, I learned to speak English over the years, making many mistakes along the way. The same selector, who did not want to select me as Captain, later invited me to speak to the boys. I asked him "Should I speak in English or Hindi?" One should not underestimate another human being. The worst part is when you have already made up your mind about a person, without knowing him. Everybody keeps on improving from time to time. You have to grow with the times, but some of the cricketers and press people did not grow and believed that Cricket should be played only in a certain way, but things keep on changing.''
"I used to enjoy playing cricket. No one pressured me. I feel that you should treat the game as if you are in love with it. Many people talk about pressure. For me, there was no pressure, only pleasure"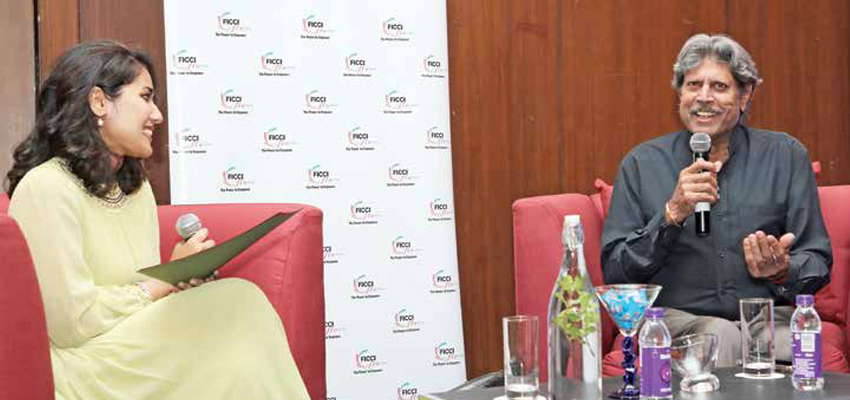 Kapil, who captained the Indian national team in 1983, led by sterling performances in batting and bowling. This was best manifested in the 1983 Prudential Cup in the UK, when he almost single-handedly helped India defeat Zimbabwe with a 175 not out, which was not caught in the camera as the organisers did not think much of the Indian team!
Kapil also has a unique take on leadership. Says he, "Leadership is the difference between a nuclear family and a joint family. I come from a joint family. We were seven brothers and sisters. In a joint family, you go to your mother and ask her what she has made for lunch. Whereas in a single-family, the mother asks the child "Beta kya khaoge?" (What do you want to eat?) I think that is where the answer lies. In a joint family, you take everybody with you. There is nothing which is mine, everything is ours. That is what leadership is about. Perhaps that helped me develop my leadership skills. I saw these skills in your father, mother and family members, and it helped me in the game of cricket."
Kapil Dev's other quality which makes him a great leader is that he has always been sure of himself. Says he, "I have never been in doubt even then. It's just that in my younger days, I just couldn't express myself. That was the only trouble. I had landed up with a very cultured set of people. Coming from an agricultural background, it took me a lot of time to impress them. But my aim in life is to constantly learn. So I tried to learn about being cultured. I learnt so much, but the cultured people never learnt a thing about agriculture. Life should always be about give and take. If you look at farmers, you can learn a lot. Eventually, I wooed a girl from Mumbai. My wife Romi is from a cultured family. Her father studied at Harvard, Her Grandfather studied at Cambridge 100 years ago. And in sharp contrast, I had difficulty passing basic school!"
His stance about the honour of playing for the country and finding it demeaning to be said that the game is all about pressure is fascinating. Says Kapil, in a true lion-hearted way, "I used to enjoy playing cricket. No one pressured me. I feel that you should treat the game as if you are in love with it. Many people talk about pressure. For me, there was no pressure, only pleasure. Recently, I went to a very high-end, air-conditioned school in Gurgaon. I asked a student what was happening. He said there is too much pressure. I couldn't understand that. I asked him, "Do you know what pressure is? Your teacher can't hit you in these times. You study in an AC school; you come in an AC bus, what is this pressure you are talking about?"
Kapil then goes on to add, "In our times, the teacher used to catch us, slap us and then speak to us. When we asked him, why did he slap us? He would say, for fun. Then I gave another example. Pressure is when I entered school, there was a vendor standing outside selling bananas. If he doesn't sell enough bananas, he will sleep hungry. That is pressure. The corporate world will understand what is plan A and Plan B. In cricket, we have no plan B. Plan B can only make you weak. When you enter the ground, there is only one plan A - how to win. If a lion enters this room, tell me will you have a Plan B or only Plan A? Sports should be like that-life should be like that. Don't have too many plans. Too many plans will make you weak."
"One person asked me last week what I missed the most in the 1983 team. Did I miss the cricket the most? I said no. If anyone asked me to play cricket again, even if they paid me a million dollars, my answer would be an unequivocal no"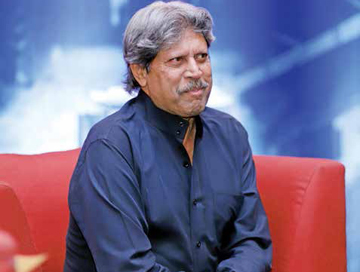 Kapil Dev believes in not being serious in life and being yourself. He suggests that "You don't have to impress people. You just need to have fun. My favourite movie is '3 idiots'. It's a very simple principle. If you have passion, you can achieve everything. I think we sometimes forget our goals. God has given us a beautiful life. Can't we just enjoy it? I think we all have to enjoy our work and everything that we are doing. Nobody forced me to play cricket. People, particularly those living in cities, forget this simple pleasure. Don't compete with others, compete with yourself. Love yourself.''
Laughing at himself he says, "When we won the World Cup in 1983, people used to laugh at my English. That affected me a lot. They used to call me JB. They said it was short for James Bond. But behind me, they called me Jad Buddhi. I learned to laugh at myself. My job as a captain was to take care of my team. I was very strict on the ground and off the ground, I was the opposite. I was very soft. Half of the boys were my heroes and it is difficult to lead your heroes.''
Ranveer Singh as Kapil Dev. What does he think of Ranveer's role? Says he, "Ranvir was the only actor who gave the entire 250 days to the project. He was the one who stayed with the team when no one else was there. This movie is 95% true. All the members of the '83 team never sat together and narrated their stories. Everyone has individually narrated their stories. Kabir Khan and his team then picked and chose what they want to make. We never planned it. That is why this movie is so close to reality."
The best part of the '83 cup
I think the best part is that you are so deeply involved in your game, that it's not as if we forget to have fun. Once the game is over, then we loved to have fun. One person asked me last week what I missed the most in the 1983 team. Did I miss the cricket the most? I said no. If anyone asked me to play cricket again, even if they paid me a million dollars, my answer would be an unequivocal no. What I miss the most is the team, the times we spent on the bus while travelling to the stadiums, and the togetherness we felt when we played together. I don't really miss the Cricket. I am being really honest with you all when I say this. I would ask you all whether you miss your school? Would you want to go back to study? I'm sure all of you, or at the very least most of you will say no. But if I asked you whether you would want to meet your school friends? All of you will say that yes you want to meet them again. This is the very reason schools have alumni meets so often. This is what we were as part of the 83 team. We don't want to go back and play. But whenever we get together even now, you have no idea of the kind of mischief we are up to. We had only decided one thing when this movie was being made, that we won't hide the truth from the filmmakers. We will tell our true story the way it actually happened. The only exception we agreed upon was to not tell such stories which upon hearing our children would one day ask "Dad, were you like this"? We had a great time both on and off the field.
Mantra of life
I will only say one thing. Love yourself. Forget about everything else. In the olden times, people used to say "If you have one chapati, give half the chapati to another person. I don't believe that. I feel let me fill my stomach with that one chapati, and then I will get 10 chapatis for that other person. Love yourself so that you can eventually love everybody else. If you love yourself, you will not hate anyone else.
Kapil Dev's Dogma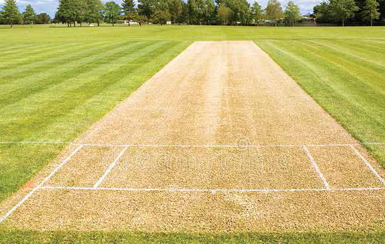 ETHICS: In the 1987 World Cup against Australia, Kapil Dev agreed with the umpires to increase Australia's total from 268 to 270 as one boundary had mistakenly been marked as 4 instead of 6. India went on to lose the game by 1 run.
PHILOSOPHY: What is required is self-belief, most importantly. Secondly, you should be ready to listen, to be strong to acknowledge what your weakness is, and learn, improve... If you have that, then all this that you are talking about, fielding, running between wickets, they are all minor things.
OUTLOOK: If you stand under a mountain and look up, you will get bad pain in the neck. If you look at the ground and take one step, and then another step, then you come to a little bump. You think of how to climb over it; then you find a gap and you jump over it and you go on like that, one step at a time, and suddenly, you find yourself standing on top of the mountain.
ATTITUDE: If you want to do something, achieve something, you can't be thinking all the time about what you don't have... I don't have an opening batsman, I don't have a fast bowler, I don't have an all-rounder... You think like this and you are telling yourself you can't win. You have to see what you have, and then plan how to use it the best way you can, that is how to win games. Not this business of 'we don't have an all-rounder so we are not a balanced team'!
HUMANE GESTURE: He pledged his organs during an event organised by the Delhi Urological Society on January 31, 2014.