COLLYWOOD PEOPLE IN THE NEWS
CCOLLYWOOD PEOPLE IN THE NEWS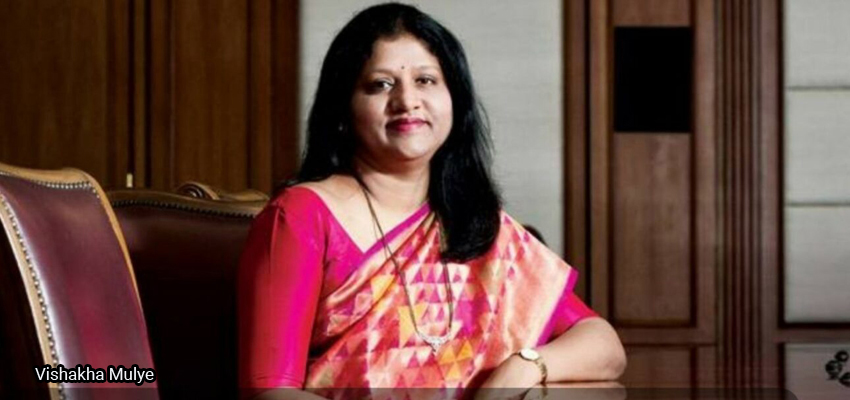 Aditya Birla Capital ropes in ICICI Bank's ED as CEO
Banking stalwart, Vishakha Mulye, will take over the reins of Aditya Birla Capital as its next CEO, effective June 1, 2022, becoming the first woman to join Aditya Birla Management Corporation's top decision making entity. Vishakha replaces Ajay Srivinasan, the current CEO, who will be stepping down to take on a new role within the group. She will also be relinquishing her current role as the Executive Director, ICICI Bank. At ICICI Bank, she has been shouldering responsibilities across its corporate banking, domestic and international wholesale banking, proprietary trading, markets, and transaction banking. To ensure a smooth leadership transition, Vishakha will operate as the CEO (Designate) with an overlap of one month in line with Srinivasan's transitions between his current and future roles. Vishakha, an ICICI Bank veteran, is a chartered accountant and brings in her 30+ years of career experience, having played significant roles and led strategic initiatives. In her earlier roles, she was the head of ICICI Lombard and ICICI Ventures and led the team that handled the merger of ICICI Bank and ICICI in 2002. In 2007, she was appointed to the Board of Directors of ICICI Lombard General Insurance Company, and in 2009 became the MD and CEO of ICICI Venture Funds Management Company. She played a significant role in negotiating and completing ICICI Bank's merger with the erstwhile Sangli Bank. From 2002 to 2005, she helmed the bank's structured finance and global markets divisions and, in 2005 became the Group's Chief Financial Officer.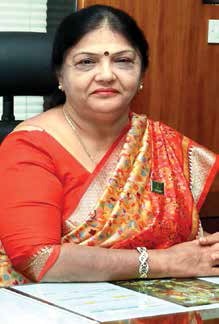 Pomila Jaspal
Pomila Jaspal becomes ONGC's first Finance Director
Oil and Natural Gas Corporation (ONGC) has appointed Pomila Jaspal as the Director (Finance) and Chief Financial Officer (CFO) with immediate effect, making her the first Finance Director with the PSU. In her new role, as she shatters the glass ceiling, she also teams up as one of the three ONGC women directors on its 14-member Board. Pomila's induction as a board member with ONGC on April 19, 2022, heralds ONGC for its most gender-inclusive Boards of Directors in the oil and gas sector. Pomila also served as the Director (Finance) and was the first-ever functional woman director with ONGC's subsidiary, the Mangalore Refinery and Petrochemicals Ltd (MRPL) since October 2019. In her 36 years of experience across the oil and gas industry, she engaged in the upstream and downstream industry's operations, regulatory, and policy aspects. She began her ONGC tenure in 1985. Apart from being an MRPL board member, she has also held multiple posts as a Director in her career, including ONGC Mangalore Petrochemicals Limited (OMPL), Petronet, Mangalore Hassan Bangalore Limited (PMHBL), and ONGC Petro additions Limited (OPaL). She helmed diverse roles at ONGC's corporate offices in Dehradun, Mumbai, Assam, and ONGC Videsh. She was the first woman to head the finance functions at Assam Asset for four years. Also, she steered ONGC Videsh Ltd, handling finance of various assets across geographies, Colombia, Sakhalin, South Sudan, Kazakhstan, and the Azerbaijan Asset's smooth buyout. Pomila is a fellow member of the Institute of Cost Accountants of India and a recipient of the institute's Late Mrs Dhanpati Goel Gold Medal. An alumna of the MCM DAV College, Chandigarh, she completed her MCom from the Punjab University.
Veteran Parekh takes a bow as HDFC Ltd-HDFC Bank propose merger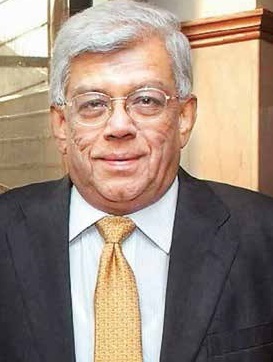 Deepak Parekh
Stalwart Deepak Parekh, Chairman of HDFC Ltd, will step aside after the official completion of the proposed merger between the home-investment bank (HDFC Ltd) and the HDFC Bank. Sashidhar Jagdishan, Chief Executive, HDFC Bank will continue to lead the merged entity. In another significant move, Keki Mistry, Chief Executive, HDFC and Parekh's deputy, is also expected to step down. However, Mistry is likely to take up an independent director role in the merged entity. Parekh, 77, has played a four-decadelong inning in the housing finance sector, transforming the market by upholding HDFC's role as one of India's mortgage-lending pioneers. Parekh announced his retirement from the day-to-day modalities once the proposed merger of HDFC Ltd. into HDFC Bank is consummated in the coming 12-18 months. In 1978, 33-year old Parekh joined HDFC, and the merger marks the end of a journey that democratised access to formal credit, a rare privilege in pre-liberalised India. Parekh's uncle Hasmukh Thakordas Parekh set up HDFC Ltd, enabling the average Indian to buy a home. His uncle's insistence made Parekh leave his comfortable job at New York's Chase Manhattan Bank. He joined HDFC as a Deputy General Manager with a 50% salary cut and has since built his fiefdom within the sector.
AI rejigs top deck, appoints veterans Amrita and Meenakshi as advisors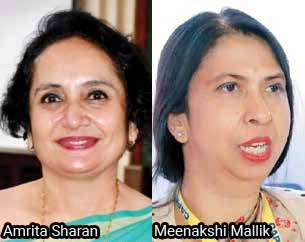 Amrita Sharan, Director (Personnel) and Meenakshi Mallik, Director (Commercial), have been appointed as advisors to the CEO of Air India (AI) as part of Tata Sons' significant AI board rejig. Tata Sons have reorganised the AI board and have elevated the airline's executives who are at the board levels to senior management positions. Air India Chairman N Chandrasekaran's reshuffle of the top management has entrusted Malik and Sharan as advisors to Chandrasekaran, as the Tata Group has not yet appointed the CEO of Air India. As part of the management restructuring, Nipun Aggarwal (Senior VP, Tata Sons) has been appointed as a Chief Commercial Officer (CCO) and Suresh Dutt Tripathi (former vice president of human resources at Tata Steel) as the Chief Human Resources Officer (CHRO). Aggarwal replaces Air India veteran Meenakshi Malik while Tripathi has succeeded AI's Amrita Sharan. Other significant changes include former TCS's Satya Ramaswamy as AI's Chief Digital and Technology Officer and Rajesh Dogra as the head of the customer experience and ground handling at AI. Veteran R S Sandhu will continue to hold responsibility as the AI Chief of Operations, and veteran Vinod Hejmadi remains its Chief Financial Officer.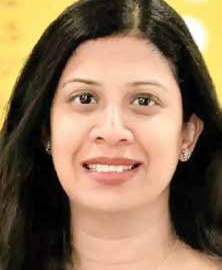 Shweta Mohanty Roy
SAP promotes Shweta Mohanty as India HR Head
Software and technology solutions multinational company, SAP has promoted Shweta Mohanty Roy as the Head of Human Resources for its India business. Shweta replaces Shraddhanjali Rao who recently resigned from the company to seek career prospects outside the organisation. Shweta has been associated with SAP for the last six years, and her most recent role was as Vice President, Global HR Business Partner for Enterprise Cloud Services and SAP Labs Network. She brings in over two decades of her experience in HR, Talent Transformations across complex and matrix business environments. She has specialised her work profile around early talent, new-age leadership, and diversity. Prior to SAP, Shweta has had stints with Microsoft India and Wipro in HR Leadership roles. She is an MBA in Human Resources from the Symbiosis Centre for Management and Human Resource Development.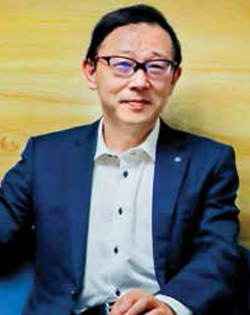 Katsuhisa (Kurt) Asari
Kurt Asari takes over as MD Konica Minolta India
Konica Minolta India has appointed Katsuhisa (Kurt) Asari as the Managing Director, and he is expected to drive the company's digital transformation (DX) initiatives, strategic partnerships, and business growth to upkeep its shareholder value. Konica Minolta Business Solutions India is a wholly-owned subsidiary of Konica Minolta Inc., Japan. Asari replaces Tai Nizawa who has been transitioned to Konica Minolta Asia as its Managing Director for overseeing the brand's expansion across 14 markets from Singapore. Asari is a Minolta veteran and began his journey with the company in 1998. In the 25 years, he has donned several different hats across Minolta's multiple portfolios. He has proved his mettle across sales, marketing, strategic planning and business development in North/Central Americas and the Middle East including a 13-year international stint before he joined India in 2018. He hopes to continue building and expanding Konica Minolta's presence in professional printing, digital solutions domains, and managed services, gaining further inroads in the company's core MFP business.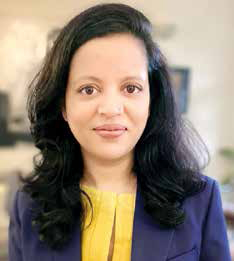 Amrita Thapar
Microsoft India ropes in ex-Amazon communications expert
Amrita Thapar has taken charge as the Chief Marketing Officer (CMO) at Microsoft India and has stepped down from her previous role as the India Communications Lead with Amazon Web Services. During her one-and-a-half year stint with Amazon, she managed their strategic and operational messaging and narratives that mobilised the company's awareness, alignment, execution and India growth strategy of the AISPL's (Amazon Internet Service Pvt Ltd.). In her long 25 years career inning, she has worked for Genpact, Bennett Coleman and Co. Ltd. (Times Group), and NDTV. She had a successful 13 years with Genpact where she quit as the Vice President - Corporate Communications and Content Marketing. She ideated and ran a virtual content studio for Genpact and, as a communication professional, she was instrumental in developing and designing programs that managed reputation management, rebadging, and media relations. A trained journalist, she brings 15 years of marketing and communications experience working across multiple media platforms and broadcast television. She has expertise in media strategy, professional services, and big tech. Her brand storytelling proficiency also extends to content and digital operations, campaigns, social media, and corporate communications. She is an alumna of the Lady Shri Ram College for women, the Indian School of Business (ISB), and has undergone the Duke University-Genpact Accelerated Leadership Program in 2008.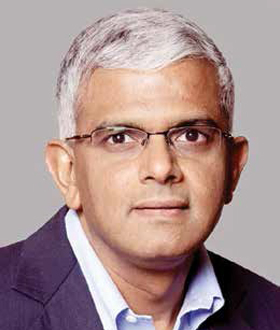 LV Vaidyanathan
Veteran Vaidyanathan takes over as CEO of P&G India
L V Vaidyanathan takes over the reins as the CEO, Procter & Gamble India (P&G India), succeeding Madhusudan Gopalan, who has been elevated as Senior Vice President–Grooming & Oral Care, P&G Japan and Korea. Vaidyanathan is currently the CEO, in charge of P&G's business in Indonesia and will take over the company's India operations from July 2022. Vaidyanathan kick-started his career with P&G in 1995 and joined the India Sales team as a campus recruit and has since worked up the corporate ladder, propelling him as the CEO, some 27 years since he joined P&G as an intern. He brings a rich experience working in diverse geographies and cultures across India and the ASEAN countries, including Singapore, the Philippines, Thailand, and Vietnam. An alumnus of the Indian Institute of Management - Ahmedabad, he has also served as the Chairman of the Indonesia Chapter of the US ASEAN Business Council. An advocate of equality and inclusion, P&G gained 50% women representation under his leadership team. He has steered environment sustainability in Indonesia around the company's manufacturing sites which have understandably become 'Zero Manufacturing Waste to Landfill.' He steered P&G Indonesian in becoming competitive by turning around its share gap in the past four years during his tenure.
AkzoNobel inducts women leaders to steer its India growth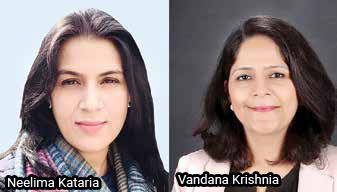 Paints and coatings maker AkzoNobel India, has strengthened its top deck and inducted Neelima Kataria as the Country HR manager for the Indian sub-continent and Vandana Krishnia as the new marketing head for AkzoNobel India's paints division. Neelima brings over two decades of HR expertise, and best practices gained working across geographies and industries. She will collaborate with the company's India Leadership Team and the Board of Akzo Nobel India to build substantial employee experience for impacting its India business growth. She is expected to drive AkzoNobel's HR strategy in attracting the right talent pool, develop high-performance teams in a fast-evolving business landscape, address people-centric policies, oversee the company's rewards and recognitions plans, employee well-being diversity, and inclusion within AkzoNobel. Neelima brings over 20 years of HR expertise and the best practices across geographies and sectors. Before joining AkzoNobel, she was the head of Human Resources at Apollo Tyres for the Asia Pacific, the Middle East, and Africa. She previously worked in HR leadership roles with HT Medias, Bharti Walmart, Fullerton Securities, TNT Express, and IBM Daksh. As the Head of Marketing – Paints, Vandana will steer and strategise the company's long-term marketing roadmap and align it with its profitable India growth ambitions. Her key priorities would be to enhance consumer relationships with its Dulux brand by strengthening and shaping consumer-focused innovations. Vandana joins AkzoNobel, having moved over from the GMR group where she was the Chief Marketing & Passenger Experience officer at the Delhi International Airport Ltd. In her 18 years of professional journey, Vandana has heralded marketing management, consumer products, pricing strategy, and consumer research across organisations, including Hindustan Times Media.