CLAPS & SLAPS
CCLAPS & SLAPS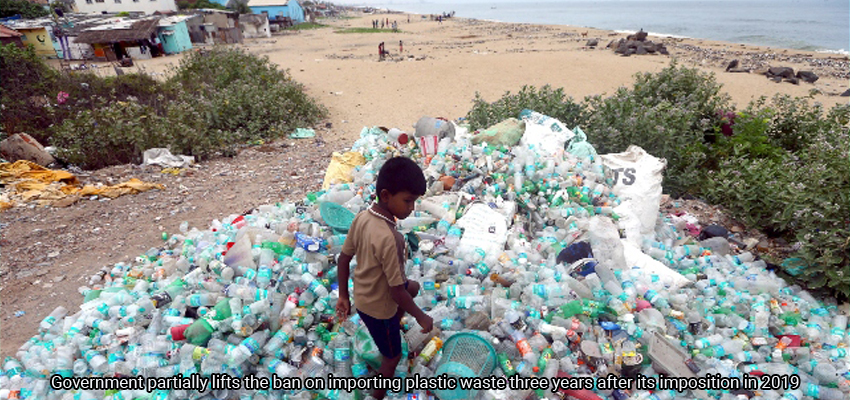 CORPORATE CITIZEN CLAPS FOR KOLKATA'S PUBLIC TRANSPORT SYSTEM, ELABORATELY MENTIONED IN THE LATEST INTERGOVERNMENTAL PANEL FOR CLIMATE CHANGE (IPCC) REPORT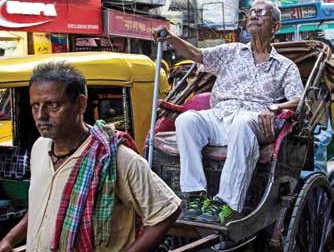 UN IPCC Report lauds Kolkata's multi-modal
transport System-the old with the new
The UN panel's third instalment of the sixth assessment report, 'Climate Change 2022: Impacts, Adaptation, and Vulnerability' focused on the moderation of climate change and has exemplified Kolkata as a case study. The 'City of Joy', despite its previous much-criticised public transport system has been lauded as a megacity for its continuous and sustained shifts in balancing a private to public transport modal system among Indian megacities. "The megacity of Kolkata provides a useful case study. As many as 12 different modes of public transportation, each with its system structure, actors, and meanings, co-exist and offer mobility to its 14 million citizens," said the IPCC report. The Kolkata case study topped other nine global case studies, including Indonesia, Brazil, Ghana, China, European Union, Germany, Finland, and Uganda. "Urban mobility transitions in Kolkata show interconnected policy and institutional and socio-cultural drivers for socio-technical change," said the IPCC report. "Actions on public transport modes have contributed positively to bringing down the trend of greenhouse gas emissions per unit of gross domestic product to half in one decade, within the Kolkata Metropolitan Area," the report stated.
Kolkata's public transport is based on shared mobility options, comprising a few people in an autorickshaw to hundreds in metro or suburban trains. Kolkata's loosely-defined multi-modal design has been driven mainly by the masses and supported to an extent through infrastructural changes in public bus systems, coordination between private and non-governmental stakeholders like auto-rickshaw operators, and app-cab owners as the vital frameworks in the city's public transport services. However, environmentalists differ. "It's an achievement more by default as low income pushes more people to use public transport in Kolkata," said Subhas Datta, an environmental activist. While the government has yet to make CNG mandatory for further reducing the city's pollution and carbon emissions, Kolkata and Mumbai have sustained their largest share (around 80%) of public transport trips among other major Indian cities. The report noted that despite some new policy measures catering to the middle-class 'bhadralok' aspirations, often at the cost of less-privileged communities, inclusivity is needed for further environmentally-friendly options.
CORPORATE CITIZEN SLAPS THE ENVIRONMENTAL CONSCIOUSNESS, WHICH EMPOWERED THE GOVERNMENT TO PARTIALLY LIFT THE BAN ON IMPORTING PLASTIC WASTE THREE YEARS AFTER ITS IMPOSITION IN 2019
Ironically, the Ministry of Environment, Forest and Climate Change (MoEFCC) also advocates initiatives like National Dashboard on eliminating single-use plastic (SUP) and plastic waste management. Tracking the progress of eliminating single-use plastic (SUP) and its effective management has been gaining ground and involves central ministries, departments, states, and union territories. However, the reality is that India imports plastic scraps from China, Malawi, Japan, and Italy, for recycling, which has increased over the years. India recycles around four million tonnes of plastic and consumes 13 million tonnes. Astonishingly, the MoEFCC justified allowing PET Bottles imports for plastic waste to provide relief to waste recycling companies from financial losses. The Government's ban on importing plastic waste except for agencies in Special Economic Zones was cited to tide over a shortage of plastic waste generated in India. The ministry's recommendation was for firms with an application for permission to import PET Flakes/Bottles up to 50% of their production capacity, and only these PET bottles would be allowed for Recycled Polyester Staple Fibre and yarn.
The MoEFCC recently claimed that India generates 3.5 million tonnes of plastic waste annually during the launch of the Extended Producer Responsibility (EPR) Portal for plastic packaging, aiming to improve accountability, traceability, and transparency for facilitating compliance by producers, importers, and brand-owners. However, environmental activists have opposed the decision to lift the partial PET plastic imports ban. Industry data and news reports have stated that, "More than 14 lakh tonnes of PET plastic are consumed annually in India, even with a global highest 80% recycling rate, approx. 2.8 lakh tonnes of plastic bottles waste never gets collected. While the whole world is banning such imports from strengthening local plastic waste management, India would have been the first country to re-allow the import of plastic waste." With PM Narendra Modi's pledge to phase out single- use plastics by 2022, will lobbying for piece-meal solutions help? Beware the projected 821 million metric tons of plastic waste and 850 metric tons of microplastics waiting to be deposited in rivers, seas, and oceans by 2050.