EXPERT VIEW
EEXPERT VIEW
What Colour is our Money?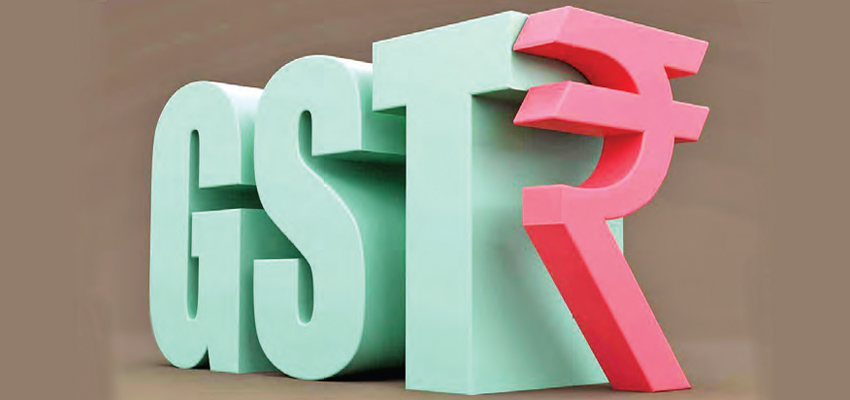 It truly is a fact that money is a means to make more money, and that money begets money, in various forms. Even during the peak of the Covid pandemic, studies have shown that the rich have got richer, and ended up with more money. But it is entirely up to you as to what colour this money takes-white or black
Whether we like to admit it or not but the fact remains that 'money' is very important. Ask a poor person who is not able to provide a proper meal to his family or even get medical support in times of need. The reason behind his inability is the lack of money. We may have a drawing-room discussion that money does not give happiness. It is true but it is also true that the absence of money gives unhappiness. George Bernard Shaw has said, "Lack of money is the root of all evil."
It is an irony that it is easier for the rich to make money while it is really difficult for the poor to earn enough to meet their basic needs. There is no greater truth than this: 'money makes money'. It likes clustering together. It breeds quietly and quickly like rabbits. It prefers to hang out in a big group.
We all know that former US President Donald Trump has been a rich person and he said before his Presidency, "Money was never a big motivation for me except as a way to keep score. The real excitement is playing the game." Making money for the rich is just a simple game as their existing stock of money begets more money. For the poor, on the contrary, they hardly have any capital to earn thereon.
Corona made rich richer
In support of the above observation, let us see some data. The world has been witnessing the cruel onslaught of Corona since early 2020. Many have lost their lives and at the same time, it played havoc with the global economy. No country has remained untouched. A Swiss bank report for the peak Covid period of 2020 says that global billionaires increased their wealth by more than a quarter (27.5%) from April to July. The quick money in the hands of billionaires has been mainly the result of their betting in the stock exchanges during Covid recovery. The wealth of billionaires touched $10.2 trillion during the peak Covid period.
Recently, President Joe Biden said that in the US, due to Corona about 20 million Americans lost their jobs. The middle-class and lower income group Americans became poorer but that yardstick did not apply to billionaires. The 650 billionaires in the US saw an increase in their wealth during the continuing Corona period by $1 trillion and they are now worth more than $4 trillion. Just 20 big US gainers account for more than half of the increase in all US billionaires' wealth. The biggest gainer Elon Musk, saw an increase of 540% from $27 billion to $170 billion since January 2021 alone. Jeff Bezos was not lagging behind either, as shares of Amazon jumped by 87%. India was not left out in the global race of billionaires during the Covid period, as their wealth increased by 35% as per Oxfam. In 2020, the world added three billionaires every two days, while India added one every week.
Money in many forms
Covid or no Covid, money in the hands of moneyed people does not stop growing. The question may arise as to what is money? Money is not only currency notes. It transforms into different forms and collectively they constitute wealth. They may be in the form of shareholdings in companies, immovable and movable properties, stock of goods, loans and advances given, and so on. Money kept in different forms are always available for monetisation and also always ready for interchange of forms.
Money has two colours
The other question generally asked is whether money has any colour. Yes, it has two colours: black and white. The problem is that the colour is not visible to the naked eye. The holder himself knows as to which of his money is white or black and sometimes the enforcement agencies detect and prove the existence of black money kept by the holder. Money does not start its journey as black money or white money. It starts with the noble intention of being white but sometimes it changes its colour to black, because of the treatment given by its holder, in its neutral journey.
How white or black
Before proceeding further, let us understand what black money is in comparison to white money. The money on which tax is paid by the holder is white money and the money on which tax is not paid is black money. Here, tax means income tax which has to be paid by the holder if his income is more than the threshold limit of income for paying tax. The poor, whose income is less than the threshold limit of tax liability do not pay tax, yet money in their hands will not take the colour of black money. So, money takes the colour depending upon the situation.
To further give clarification about the colour of money based on the situation, let us consider the case of a person who visits a restaurant and pays money for his meal out of his untaxed money. There is no doubt here that he is spending black money for his meal. But, the restaurant owner can transform this black money into white if he records the sale of the meal in his books and pays tax.
"Money given to the needy is money properly used. A simple lifestyle enriches you. Adopt a simple lifestyle regardless of how much money you earn. Simplicity with less use of money for self will reduce your stress and make you happier"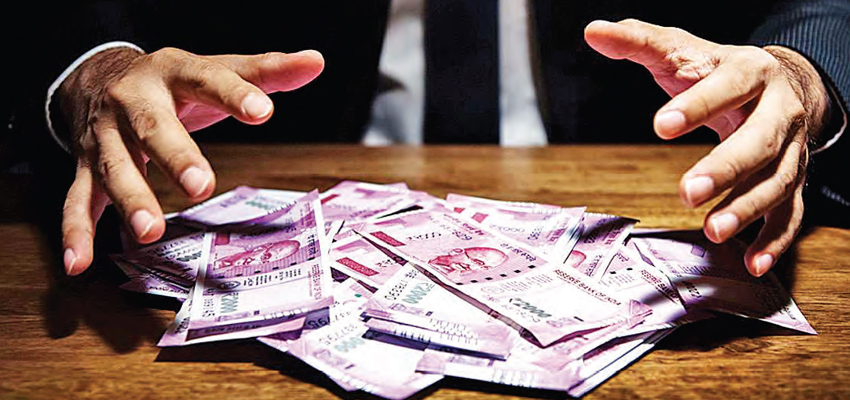 Means matter
For some, money is money, whether black or white and they go on earning and amassing it and later, they try tricks to convert black into white as per their needs. The father of modern China, Deng Xiaoping had said, "It does not matter if a cat is black or white so long as it catches mice." But this is definitely not good behaviour. Our forefathers have taught us that means justify the end, and not otherwise.
Black money can be generated both in the course of normal business by hiding the income or part of the income and also earned through illegal activities. The simple modus operandi to generate black money in the normal business is either by hiding some receipts or by inflating expenses or by both. Illegal activities which give rise to black money automatically due to the nature of activities themselves are cheating, extortion, drug trafficking, bribes, etc.
Changing hidey holes
One basic difference between black money and white money is in respect of their holding. White money holding does not give rise to any fear and hence, they are not kept anywhere as per the business need. Black money holding is not normal keeping but it is hiding. Intelligent tricks are used to evolve some novel method for the safe hiding of black money. There always remains an ongoing conflict between enforcement agencies and holders of black money like a conflict between cats and mice. Just like mice change their holes to avoid getting caught, the holders of black money keep on changing the hideouts of their black money. Some of the common hideouts are shell companies, off-shore companies in tax havens, land deals, jewellery etc. In most of the cases, black money is spent on conspicuous consumption and foreign holidays. In one case, for example, the income tax department detected that black money was used for getting married in the sky by chartering a plane. It is common that our Indian weddings do attract black money spending.
Fraud in GST
It is not only the evasion of income tax that gives rise to black money. An indirect tax like GST is not lagging behind in generating black money. The basic principle behind GST is to nullify the cascading effect of taxation, which makes the goods costlier and thus, harms the consumers. To eradicate this, a concept of input tax credit (ITC) has been brought about. A seller can claim the tax on goods purchased by him against the tax payable on the sale of such goods. What is being seen as rampant is that ITC is fraudulently claimed when there are no tax paid on the inputs or where there is no goods actually purchased or sold and ITC is claimed just to get a refund. This amounts to robbing the resources of the country. Thus, GST is used to earn unearned income by fraud.
The Central Board of Indirect Tax (CBIC) has revealed that during the FY 2020-21, 8000 cases have been detected where bogus ITC was used for false invoices. This meant that this big amount was siphoned off. CBIC also disclosed that 426 persons including 14 professionals, like chartered accountants and advocates were arrested. During the current financial year, 500 such frauds have been detected and 24 persons were arrested. Shell companies are created by fraudsters which issue bogus invoices for the claim of ITC. To justify the shell companies, fake rental agreements, fake electricity bills are manufactured by the fraudsters. In such cases, the origin of black money is automatic, as the activity is fraudulent.
Money is one of the tools for happiness. This tool must start with its generation. Why have black money which gives rise to fear? True happiness comes from giving and hence, use your money to give the deprived and feel the happiness. There is no point in hoarding money, as you will never know how your money is being used after your death. Too much money left behind can be the cause of friction in the family. Money given to the needy is money properly used. A simple lifestyle enriches you. Adopt a simple lifestyle regardless of how much money you earn. Simplicity with less use of money for self will reduce your stress and make you happier.