CORPORATE INSIGHT
CCORPORATE INSIGHT
HR The Change Architect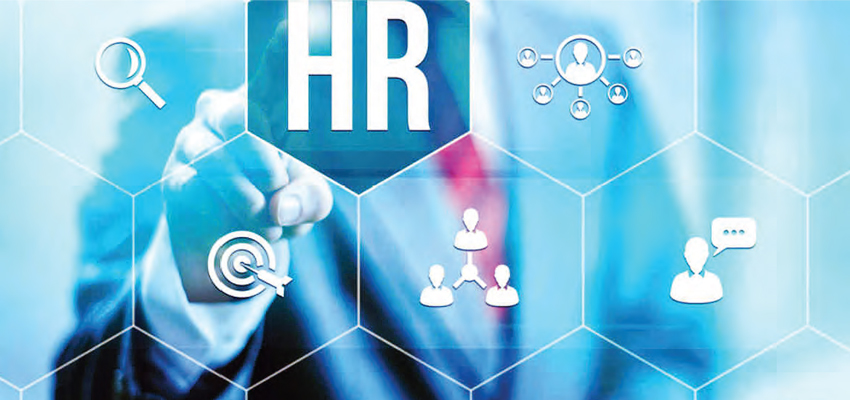 Seasoned HR leader with a very diverse set of experience, Digwanta Chakraborty, India Talent Acquisition Head-Digital BCG, APAC Team, Boston Consulting Group (BCG), loves operating at the edge of culture, business and organisation building digital capabilities. He has worked across industries like Strategy Consulting, ITES and now in Digital Strategy for the last 14+ years. His experience includes assignments in India, Japan, USA and setting up the People function as TA Head of Accenture Digital. Working closely with the leadership team for developing and implementing people strategy to support sustainable results in attracting, motivating and retaining talent, Digwanta Chakraborty enlightens us on varied subjects of change management, talent acquisition, building strategic people function and HR's role and expectations during these Covid pandemic times. These are excerpts from his presentation and talk to management students, from a recently conducted online series on the topic of "Learnings from Corporate Leaders"
It is a very clear point that whatever you do you should do at your best level and whatever you think you should just percolate that thought in the right channel
"We need people who understand the problem, find a solution in a proper structural way and present that solution in a presentable way to the client. These are the three basic pointers"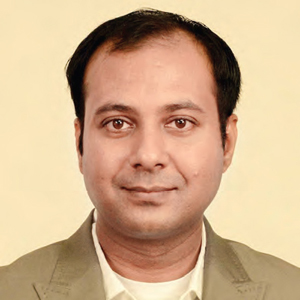 Everywhere you go, right now, digital is very prominent. How as HR persons we are trying to engage talent in our journey as human resource managers? How can we step up the careers of those who join an organisation like Boston Consulting Group (BCG), Accenture or NEC Corporation.
An interesting learning career journey
BCG is and has always been a great platform to drive new initiatives and new learnings. As a student when I started my career and jumped into the journey of my professional career path, I saw that there are problems, there are challenges-Covid pandemic came up, the recession came up and many other problems came up. But as an individual, we always need to use whatever resources are available with us and try to see how we can use those resources in the best possible manner, to solve those problems. When we try to do our best and try to look at the different sides of the problem, there will be challenges and there will be questions which are come up but we should be prepared to face it with the available resources.
There will be problems at the beginning of your career path. Transitioning from an educational institute to a professional industry, there are challenges and problems but your mentors and professors and your education books give you enough amenity to solve those problems. And if you are able to do that, you will always be successful in the system. You will always be ahead as a successful professional in your career. There are challenges which everybody faces-I also face challenges in my job. The grass is always greener on the other side but we always look into a different perspective. We argue, but then we come to an agreement that this is what we want to do. Finally, when we are working for a good cause and a common goal, that's where it solves all the problems for us.
Architect-from an individual, leadership and human resource standpoint
Every architect who is building an organisation, they are joining either as a marketing person, or a finance person or an HR person. Even the educational professionals like teachers and professors are carving your careers with their knowledge and wisdom. This is why this architect word is very close to my heart. And within an organisation, we also did a lot of architectural work, by trying to see how we can solve the problems within the system.
The first question that generally comes up is, what does it really mean for an HR to be a change architect? What is the unique contribution that HR can make during the major transformation? This question came to us during one of the board meetings and I was interacting with one of the CEOs. He asked me, how I particularly contribute. The point I would like to bring up here is keep thinking and using your knowledge if you particularly want to bring a change.
"Adapting to change comes with a lot of resilience. We always talk about outcomes and what I believe is, we always look for targeted outcomes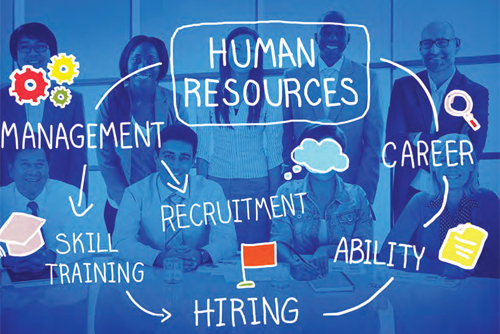 Questions for a change architect
If you gather all the following questions then you can relate your career path to this. Firstly, What changes you need to look for in your learning spaces, if you want to go ahead of your game? Secondly, how will you want to increase and look for better networking capabilities with your stakeholders. When you talk about stakeholders, it could be your professors, it could be your friends or it could be the potential organisation where you are going to apply. Thirdly, what are the best practices you want to put across? You might face some challenges when you go and incorporate those best practices in the system.
The fourth question which always keeps coming up is, do we have the equipped tools? Talking about the career journey of a student and the knowledge and wisdom they are carrying, is it sufficient enough to bring changes? What are the strength areas and areas of improvement? Are these tools able to access and help me to find out? If not, one needs to go for some additional learning and training. Last but not the least, the practical tips to build up your teams, like how you work with your fellow colleagues as a team and develop leadership capabilities within yourself.
These are the five broader questions to you as a change architect. How are these questions relevant for your education and future career path? When I look at my first day at my first job, I can correlate each of these five questions to that. As you are at the starting stage of your career with a dream to join an industry, these questions will definitely help you to structure your thought process and structure your way around. You will learn more when you will go and try to solve these questions together.
Problems and challenges are opportunities
When there are no problems, then there are no opportunities and if there are no opportunities then why do we need new skills and why do we need somebody who can create a difference. Everybody needs to learn that if they are seeing some problem, they should not live with it, they should always try to solve that problem. And when you try to find a solution for that problem-I am not saying that you will always find a solution or get the right result but the important thing is that you are trying. With this approach, you will always get an opportunity and that opportunity gives you a differentiating factor in the market. Every industry looks at problems and challenges as opportunities.
Dimensions of strategic leadership
Strategic leadership basically has three dimensions. One is the knowledge domain and knowledge where you particularly gain. Books are definitely your best friend but the other knowledge that you gather is from people around you, like from your friends, whom you observe while interacting with them. Sometimes you read about someone and that's one of the best way to gather knowledge. As you all will be entering the job market, knowledge will be a very crucial tool for you. You need to gather as much knowledge from the industry, from the people, which will always help you to make a successful career in the long run and for being successful in your personal growth as well.
The other competencies we always look at is the leadership part, the negotiation part and relationship management. These are the three core competencies that the individual should build upon. We always talk about the leadership trait, wherein, you have to do it first before others could think about it. The second is negotiation-you should not agree with whatever you get but try to pull up something that you want to achieve, which is why negotiation competency is very important. It starts from negotiating your compensation with the HR manager, negotiating your next level of education from the university or joining an organisation. Everything comes with negotiation and you should learn how to negotiate, bargain and put your right point forward. The third is your relationship management-you need friends, you need colleagues, you need mentorship, which always gives you a better perspective and it also helps you in group discussions. Relationship management is very important in all aspects of your education and career. As students, you build communities within your universities and colleges-the alumni network that you have is one of the biggest examples of relationship management.
Fourth is the perspective-whatever work you do and the objective you set, there should be a perspective behind that. For example, if you want to decide which are your three organisations which you are targeting to join after completing your course, you also need to state why you want to join a particular organisation. These questions need to be answered and there should be a perspective, and one needs to understand if these perspectives really fulfil your objective.
Values that needs to be focused upon
Social impact – What is the social impact that you create for society. I am not saying that I will donate a 20 million dollar cheque to society but whatever small way I can help-even a small help to my neighbour is also an impact that I am creating for the society.
Expanding the art of possible – There are people who always come with a negative thought and they say like alright this is not possible or not doable. But, this expanding the art of possibility is a good subject, when you are a positive thinker and you always try to change somebody's value system.
Building Partnership – Always try to build a partnership with people that always give you successful career path, both on the personal and professional front.
Value delivered – Whatever work you do just create some value, don't do it just for the sake of doing it.
Integrity – Is very crucial and is something that an individual should live with.
Respect for Individual – Again a very crucial point
Diversity – Try to always look for different platforms. When you create a team, try to pull out multiple skill set into one bucket, that's why we call it diversity.
Client comes first – Whosoever you are working for, just feel that they are your client and they always come first. When you talk about a client you always give the best of your delivery.
Strategic perspective – Don't do something just for the sake of putting it across, it should have a strategic perspective because if it is not there then you are just working and you are not achieving something in your career path.
"When there are no problems, then there are no opportunities and if there are no opportunities then why do we need new skills and why do we need somebody who can create a difference"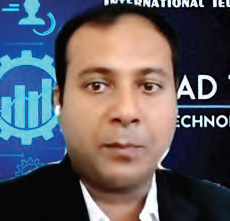 Learnings from Covid pandemic and how it has transformed HR strategy
The years 2020 and 2021 have been very challenging for every industry, be it consulting, manufacturing, financial services or education. We had never seen such a challenge. When the pandemic started last year and when the lockdown started, we at BCG, were posed with questions like what BCG is going to do at that particular moment. We tried to understand the problem statement first and what are the implications of that lockdown and where we can stop it. We also went through all the norms connected with the Ministry of Health to get the right information.
First time in BCG history we did a virtual internship programme for students and the first time we were trying to experiment it. Consulting has always been a very high-touch industry, wherein, we meet people and high-end clients like CEOs and now we had to conduct meetings on a virtual platform. The clear message from our leadership that came up was we need to secure the health of people, which was the priority. We had to connect with all the interns who were about to join and ensure if their family members are alright and if their health is alright and then gradually decide where we can deploy them into the digital board or maybe on a virtual intern mode. Then how we can share the IT infrastructure for their different projects. It was a nightmare, wherein, we worked for close to over two months to fix that problem. There were issues and challenges we faced but we learnt and experimented. We did what we had never done and finally got to get a successful outcome of all those experiments. So, 2020-2021 were challenging years but yes, as said before, when challenges come, they come with opportunities. We are an organisation that is always testing in challenging times like this pandemic-if it is a normal time, your process and your policies never get tested but in these challenging times, you can show your sustainability, do something for society and thirdly, you have to be with your employees for their overall wellness. It has been the biggest learning.
Resilience
Adapting to change comes with a lot of resilience. We always talk about outcomes and what I believe is, we always look for targeted outcomes. For example, I was recently meeting one of the CEO for their HR transformation programme and they wanted to bring in a lot of changes to their company's entire HR process. What I gauged during the entire conversation was that the target outcome which the CEO wanted to achieve was not about changing the entire HR processes, it was more about that he had taken some references from other companies and tried to see if that kind of change or transformation can be done for his company. The biggest problem was, he thought about a change, he thought about particularly to achieve something, but that was not targeted. It was outcome-driven and he decided if we can transform this and achieve it. But the question was, Where is the specific target? What exactly we need to focus on and what are the decisions that we need to make it?
Target outcome
In a target outcome, there are three broad steps that we need to look at. The first is Align and Engage, the second step which we always touch upon is Develop the Collaborative Leadership and third is Focus on Transition.
Align and Engage: If you wanted to do any kind of change for any kind of upgrade in your process or career, anything which you wanted to do and achieve, alignment is the first thing that is required. Have you gathered all the information about that topic where you wanted to reach? For example, if you wanted a job in BCG, do you know what is the process that BCG applies to take any student from an university. What is the basic criteria that we put during the interview process and are you aligned with that? The second is engagement-are you able to connect with the right people of BCG? Are you able to showcase your interest in the right frame to those in BCG?
Develop the Collaborative Leadership: If you don't have for example, you are not good at something and you applied for that, do you particularly develop that skill set within yourself and how you can do that? You need to do a collaborative leadership model. You have to learn from others, take lessons, acquire that skill set from your professors, mentors or even from your friends who can help in a lot of aspects of development.
Focus on Transition: When you particularly applied for a job in BCG, are you able to transit yourself from a student to a professional. This transition is very much important when we look in terms of all the aspects.
These are the three targeted outcomes that we always talk about and if you have not particularly planned your way around these three topics, you will always struggle. That's what my interactions say when I am interacting with a lot of leaders and students-they might align or they might not engage or they might align and engage but they are not trying to develop that skill set. Or maybe they are aligned, engaged and developed but they are transiting themselves into that third section. That's why these three areas need to be very clearly focused upon.
"When challenges come, they come with opportunities. We are an organisation that is always testing in challenging times like this pandemic-if it is a normal time, your process and your policies never get tested"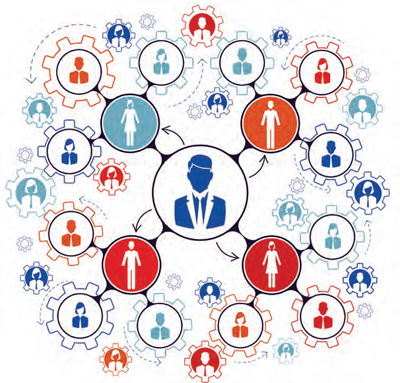 What makes you resilient?
Celebrate your engagement - Whatever small success you achieve, always try to be happy about it and don't get bogged down. Always try to celebrate every small engagements and achievements that will make you happy.
Share your feedback - If you don't like something, not in an obstructive manner but you should always share what you feel or think and always keep a data point behind that. When somebody tells you to do something, you also need to validate if the input is correct for you and take that feedback very positively. I am also getting a lot of feedback from my leaders and mentors to do this and that and I always see it in a different perspective as to how I can better my work and do not face any further questions. Understand the holistic view of every objective and prospect you are going to share.
Keep your promises - Keeping promises gives you a lot of strong resilience in yourself and you will always be committed to your work.
Sharing what you are doing - Whatever you do don't keep it secretive, share it within your group, your mentor. Once you start sharing, it will always give you a scope for improvement, they will always give you feedback. Nobody is stealing your ideas, so even if you are doing something very secretive or have done a lot of research around it, your ideas will always be your ideas. You will be the first person to drive that. Keep sharing your thoughts and whatever you are doing and people will always appreciate and they will feel that you are a person open to take all the ideas.
Impact of online education on job prospects
Before 2020 if people talked about online classes or acquiring skills online, it was found not right. Even in BCG, prior to the pandemic, we were heavily dependent on in-person interviews and have a personal interaction. But when the pandemic came we changed our entire interview process and evaluation process and we transformed into an online interview mechanism. With that respect if you join some online courses, the industry also understands that this is the crisis situation and you have to survive with this kind of mechanism only. We also get a lot of demand from our manufacturing clients because previously when we talked about digital transformation, they were hesitant to do a lot of activities. But when the pandemic hit, the CEO and the chairman of the manufacturing industries reached out to us as to how they can transform their entire manufacturing process into digital transformation. That's when we saw that there was a lot of scope which was coming up.
Online-these are all need of the hour. Maybe from the Indian perspective we were not thinking about it in the recent past, if the Covid pandemic had not hit us. But, the way the entire industry is going, maybe a decade from now, you will see the interviews happening only online, with very less personal interaction. A person is spending the entire day only for two rounds of interview but through video conference, we are saving a lot of time. That's why these online platforms have really given us a structured way to achieve whatever we wanted to do and whatever things we are planning to take it up.
India was not ready for these kinds of change because in rural parts we are still struggling with internet, mobile and electricity access but we are trying to cope up. Now there is a lot of focus on the rural parts of India, regarding digitalisation and modernisation. That's a tremendous effort and learning which came up due to this pandemic and that will be a great opportunity for us all to take.
"If you particularly put your career path into the right direction, right frame, with courage and boldness, you get a successful career"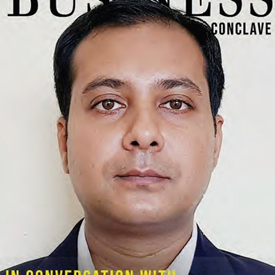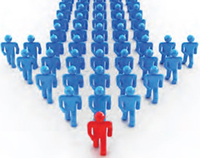 New skills in demand
New and additional skills that will be required-my suggestion is to start building networks, connect with as many people in the industry and update yourself with new trends. If your interest area is marketing, at least you can target that by LinkedIn, Facebook or any social media platform you use. You at least connect with one or two domain experts in the next week or month. Start interacting with them and understand what is going into their industry. Start getting the real knowledge-you have some courses which talk about marketing, there are some skills which you can acquire through online programmes. But when you are actually talking to a marketing person, they can tell you about the real challenges they are facing on the ground level and how they are solving it. This will help you to gather a lot of additional information and with that information you can plan your next set of education. This is completely a networking exercise and you need to network with people and understand what is going on in the industry, and then plan your education based on that.
Skills we look for when we hire new recruits
A very simple answer to this question is that there is no rocket science. When I started my career and joined the technology company, NEC Corporation, they used to create a lot of tech products. I could show my parents that I have joined a company, by showing them the company's product catalogue. When I joined Accenture as a management consulting team, my parents asked me as to what does this consulting organisation do and what is consulting all about. I said that we go to a client and we try to solve their problems. They asked me if companies have their own people to solve their problems, why do they hire you people. I said that's what the consultant job is.
If you are to join any of these consulting companies, there are three aspects these organisations look at. One is problem-solving-how good you are at solving problems. The second is how good you are into communicating that solution to the client. The third is how well you represent yourself in front of the client. These are the three broad areas that we always look at. And when we talk about problem-solving, the biggest area which people fail to understand is they understand the problem and they jump onto the solution part but there is a key element which they are missing in the entire system, that is structure. Consulting companies always focus on the structural part of your solution. How you go and reach a solution stepwise, is equally important. So, we need people who understand the problem, find a solution in a proper structural way and how they present that solution in a presentable way to the client. These are the three basic pointers, that you need to develop.
Be like the jungle king
When we talk of the king of the jungle, the name 'Lion' comes first. So, with that respect it is very clear, you come from which school, you come from which pedigree, you come from which background, all of these don't matter. If you particularly put your career path into the right direction, right frame, with courage and boldness, you get a successful career. It is a very clear point that whatever you do you should do at your best level and whatever you think you should just percolate that thought in the right channel.