COLLYWOOD PEOPLE IN THE NEWS
CCOLLYWOOD PEOPLE IN THE NEWS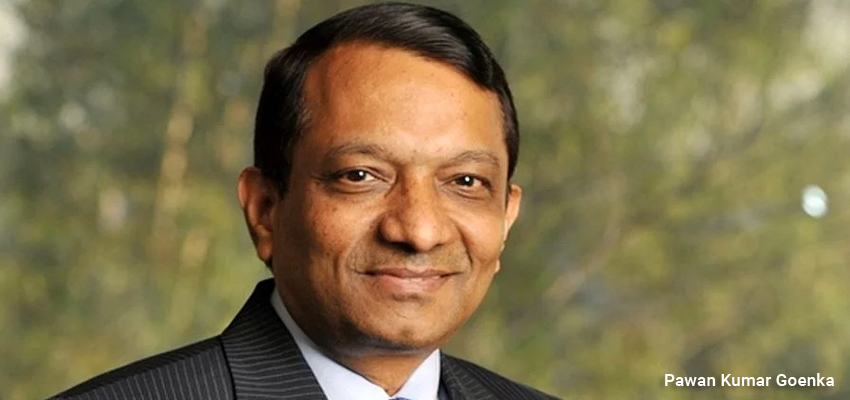 Ex-Mahindra MD to helm In-SPACe
In-SPACe has appointed Pawan Kumar Goenka, former managing director (MD) of Mahindra & Mahindra (M&M) as its Chairperson. Constituted as an independent nodal agency under the Department of Space, Government of India, In-SPACe is expected to build associations between the Indian Space Research Organisation (ISRO) and other government agencies and the private sector in developing a commercially viable Space ecosystem in India. Goenka's clearance by the Appointments Committee of the Cabinet in helming IN-SPACe marks the government's intent in commercialising the Space sector and the related economy. An astute business leader, Goenka retired as the MD of the Mahindra Group in April having spent 27 glorious years with the company. Instrumental in developing the iconic 'Scorpio' in the early 2000s, his leadership transformed M&M from a domestic player into utility vehicles and farm equipment into a global player with footprints across Africa, Europe, Latin America, and the U.S. Goenka's association with the top two automobile majors-General Motors and M&M spans across his four-decade long career graph. Before joining M&M, he worked at General Motors in R&D Centre, Detroit from 1979 to 1993. An alumnus of IIT Kanpur with professional qualifications from the Cornell University and Harvard Business School, he played diverse roles during his stint with M&M. He was COO, M&M (Automotive Sector) in April 2003, President (Automotive Sector) in September 2005, President (Automotive & Farm Equipment Sectors) in April 2010 and Executive Director and Group President (AFS) in April 2015. He was promoted to MD in November 2016.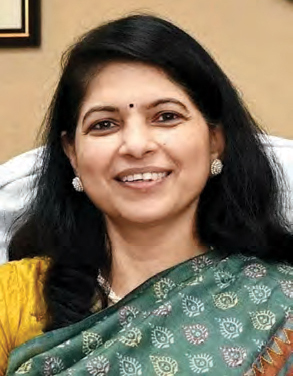 Vartika Shukla
Vartika Shukla as first EIL CMD
Vartika Shukla, Director (Technical), Engineers India Limited (ElL) has been elevated to the post of Chairman & Managing Director (CMD) in the state-owned engineering consultancy firm EIL, as approved by the Appointments Committee of the Cabinet (ACC). The appointment makes Vartika Shukla the first woman CMD of Engineers India Ltd. The proposal was mooted by the Ministry of Petroleum & Natural Gas and Vartika has now taken charge of her new role till the date of her superannuation, as indicated on February 28, 2026, "or until further orders, whichever is earlier". She also holds the Additional Charge of Director (Finance) position with EIL. Vartika brings in over 32 years of consulting experience across diverse functions of the Technical Directorate in sectors such as Design, Engineering and Implementation acumen across Refining, Gas Processing, Petrochemicals and Fertilisers. She has led successful and prestigious projects for clients in the Oil & Gas and Petrochemical industry in India and abroad. Steering greenfield initiatives in BioFuels, Digitalisation, Energy Efficiency and across the 'Make in India' and StartUp initiatives undertaken by EIL, she has been credited for collaborating on partnerships for expanding EIL's technology portfolio. An active member of industry forums like FIPI, CII and FICCI, she has served on the Editorial Board of FIPI Journal. Vartika is also a proud recipient of the first PETROFED Woman Executive Award, SCOPE Excellence Award and the MoP&NG Innovation Team Award.
Kiran Mazumdar is India's richest woman, Crishna Godrej follows second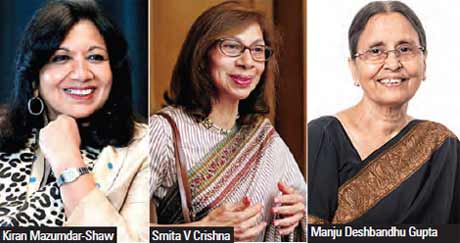 Chairperson and Managing Director, Biocon, Kiran Mazumdar-Shaw becomes India's richest woman on the Hurun Global Rich List 2021. With a net worth of $4.8 billion, she joins the growing number of billionaires in India as India gets positioned at the third place amongst countries with a significantly higher number of billionaires. Hurun's 2021 rich list has added 40 new Indian billionaires with a good number of women entrepreneurs who have climbed up the 'rich' index. While Kiran Mazumdar-Shaw tops the list, the other top 10 women A-listers include the heir to Godrej Industries Smita V Crishna. Crishna follows Kiran Mazumdar-Shaw as the second-richest woman entrepreneur with a net worth of $4.7 billion with 1/5th stake in the Godrej family assets. While Crishna missed the top spot in 2021, she was declared the richest woman in India last year with an overall 28th position ranking. The third contender this year is Manju Deshbandhu Gupta, non-executive chairman, Lupin, with a net worth of $3.3 billion. The other top-10 rich ladies include Leena Gandhi Tiwari, Chairperson, USV Private Limited (ranked fourth with a net worth of $2.1 billion); Radha Vembu, Owner of Zoho Corporation (ranked fifth with a net worth of $1.7 billion); G Anuradha (ranked sixth with a net worth is $1.5 billion) is the daughter of Anji Reddy-founder-owner, Dr Reddy's Laboratory. Others include Kavita Yadupati Singhania, Director JK Cement and wife of deceased 'Cement King', Yadupati Singhania (ranked seventh with a net worth of $1.4 billion); Thermax's majority stakeholder Anu Aga (ranked eight with a net worth of $1.1 billion); Renu Munjal, Managing Director, Hero FinCorp (ranked nineth with a net worth of $1.1 billion) and Kalpana Apurva Parekh, Pidilite Industries (ranked 10th with a net worth of $1 billion).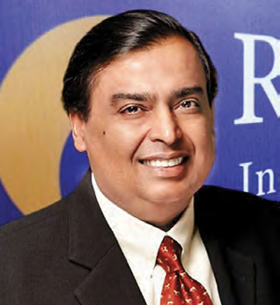 Mukesh Ambani
Mukesh Ambani inches towards global $100-billion club
Mukesh Ambani, Chairperson of the oil-to-telecom conglomerate Reliance Industries, is all set to enter the $100-billion global club. With a current net worth of $92.6 billion, as per the Bloombergs Billionaires Index (BBI), the nation's richest individual has added over $15 billion to his personal wealth in 2021 which has been balanced by a recent rally in the shares of Reliance Industries. He is a stone's throw away from joining the select club of businesspersons with a net worth of more than $100 billion. The only other Indian in the top 20 of the BBI is Gautam Adani, Chairman and founder of the Adani Group who has a net worth of $71.8 billion. Adani is ranked 14th and is two rungs lower than that of Ambani as per the BBI. Ambani is currently the 12th richest man globally, following L'Oréal heiress and the richest woman in the world whose net worth stands at $92.9 billion. The two are racing towards their coveted club that features 10 names-Amazon's Jeff Bezos, Tesla's Elon Musk, LVMH's Bernard Arnault, Facebook's Mark Zuckerberg, Microsoft's Bill Gates, Google's Larry Page and Sergey Brin, Oracle's Larry Ellison, former Microsoft CEO Steve Ballmer and Warren Buffett.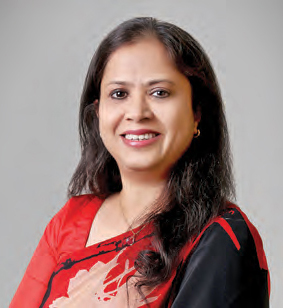 Prativa Mohapatra
Prativa Mohapatra is Adobe India's first woman VP&MD
San Jose-based software solutions provider Adobe has roped in Prativa Mohapatra as Vice President and Managing Director making her the first woman ever to lead Adobe India. Relinquishing her role as the former IBM Vice President of Digital Sales for the Asia Pacific (APAC) region, she will report to Simon Tate, President, Adobe's APAC region. She succeeds Kulmeet Bawa, who quit the company in June 2019. Prativa will spearhead Adobe's India business vision and growth opportunity across its three units -Adobe Experience Cloud, Adobe Creative Cloud and Adobe Document Cloud. She is also expected to collaborate with Adobe's engineering leaders to encourage Adobe's product innovation and customer experience. Adobe is expected to harness Prativa's passion for technology and her ability to build stellar teams while also banking on her 25 years of experience in the technology sector. In her previous stint with IBM since 2002, she took up various strategic roles in leading business transformations, scaling teams to meet hyper-growth and evangelising Artificial Intelligence (AI) with customers. She has also led Sales for IBM India and South Asia, driving revenue for the company's solutions and services portfolio. She kick-started her career with PwC India. She is an alumnus of the Regional Engineering College (now NIT), Rourkela and the Xavier Institute of Management, Bhubaneswar where she specialised in Systems and Finance.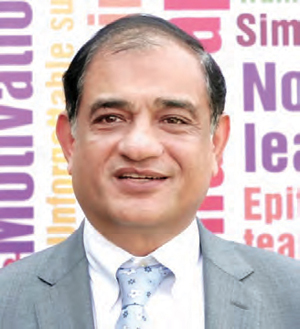 Hari Krishna Agarwal
Veteran Agarwal takes over as MD Grasim Industries
Grasim Industries Ltd has appointed veteran Hari Krishna Agarwal as its Managing Director (MD), effective December 1, 2021, following an early retirement request by the present MD, Dilip Gaur. Subject to shareholder approvals, the board of the Aditya Birla Group's flagship firm Grasim has approved Agarwal as the MD and as key managerial personnel for a period of two years from December 1, 2021, to November 30, 2023. With Gaur stepping down, he will also cease to be a member of the Board of Directors at Grasim with effect from November 30, 2021. The changes have had a reflection since February 2021 when Grasim had announced re-appointment of Gaur as MD for one year with effect from April 1, 2021, up to March 31, 2022 while also approving Agarwal's appointment as an additional director with effect from December 1, 2021. Agarwal had started his career in 1982 with Aditya Birla Group (ABG) as a Management Trainee, Rajashree Cement, a division of Indian Rayon, marking nearly four decades of his association with the conglomerate. The veteran has held different positions across the Groups' diverse sectors into cement, chemicals and pulp and fibre businesses before he took over his most recent role as Business Head, Pulp & Fibre. He is a Chartered Accountant and an Executive MBA from Sasin, Chulalongkorn University, Bangkok.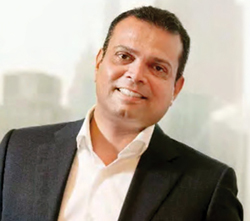 Mohammed Areff
Mohammed Areff heads Wipro Middle East
Wipro appoints Mohammed Areff as the Country Head and Managing Director for its Middle East operations and will focus on the IT services' vision on business growth, localisation, brand building, transformational and modernisation engagements with clients in key sectors across the region. He will report to N S Bala, Chief Executive Officer - APMEA (Asia Pacific, the Middle East and Africa) at Wipro Limited. In his most recent role, Areff was the Regional Director of Microsoft Gulf and also held leadership positions at NCR Corporation and Avaya. Areff brings in over two decades of experience with various multinationals in the Middle East and has spearheaded client transformations across various industries.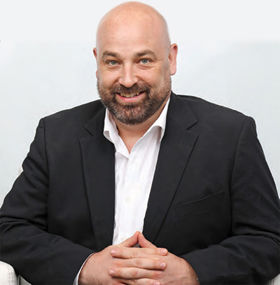 Derrick Gray
Market Research Society appoints Derrick Gray
The Market Research Society of India (MRSI) has appointed BARC (Broadcast Audience Research Council) India's Derrick Gray, as its Vice President. Gray is chief of measurement science & business analytics at BARC India. Earlier this year, Gray was appointed as the chairperson of the professional standards committee at the MRSI, to help guide and ensure the committee's strong ethical and professional standards for the Indian market research industry. He brings in 20 years of global experience in audience measurement and audience information systems across television, digital video and radio mediums and expertise in statistical research, measurement and data science. Prior to his India stints, he was previously on the board of directors of the Marketing Research and Intelligence Association (MRIA) of Canada. BARC India is registered with the Ministry of Information and Broadcasting (MIB) as a self-regulated, not-for-profit joint industry body aiming to provide authentic audience estimates of 'what India watches' to broadcasters, advertisers and advertising agencies. MRSI is a not-for-profit autonomous market research body formed in 1988 as a consortium of research suppliers and users across India bringing together marketing and insight professionals together to follow a code of conduct in the market research industry in India, also showcasing the developments and innovations that taking place in the sector. BARC India generates big data-driven insights which has an impact on media spends and content decisions within India's highly dynamic and evolving television industry.

PharmEasy's parent firm rejigs board, ahead of first IPO
API Holdings, the parent firm of India's biggest online pharmacy, PharmEasy, has appointed five independent directors to its Board, ahead of its initial public offering (IPO) proposed later this fiscal. Following the approval by its shareholders and the resignation of several investor nominee directors, the Board of API Holdings currently has a total of 12 members including the new appointees. They are Vineeta Rai, IAS Officer (retd.) who was the Ex-Revenue Secretary of India; Subramanian Somasundaram, retired CFO, Titan Company Ltd.; Ramakant Sharma, Founder and COO, Livspace and a successful angel investor in India. Prominent Mumbai-based gynaecologist, Dr Jaydeep Tank who is also the Secretary General, Federation of Obstetric and Gynaecological Societies of India (FOGSI), and Deepak Vaidya, a stalwart with decades of experience across Pharmaceuticals, Micro-Finance, Healthcare and Private Equity. Vineeta Rai has extensive experience in health administration and finance and has been associated with the Ministry of Health and Family Welfare, Ministry of Finance, United Nations and has worked with various state administrations and PSUs. Ramakant Sharma is an active seed capital investor with 46 investments across e-Commerce, Marketing & Analytics, Software, also active in sectors like Freight, Dental, Supply Chain segments and has mentored some 80+ technology startups. Subramanian Somasundaram is a CA and ICMAI with over 35 years of experience in finance, strategy and business roles. Besides Titan, he was previously the CFO with Essar Groups telecom vertical.