CLAPS & SLAPS
CCLAPS & SLAPS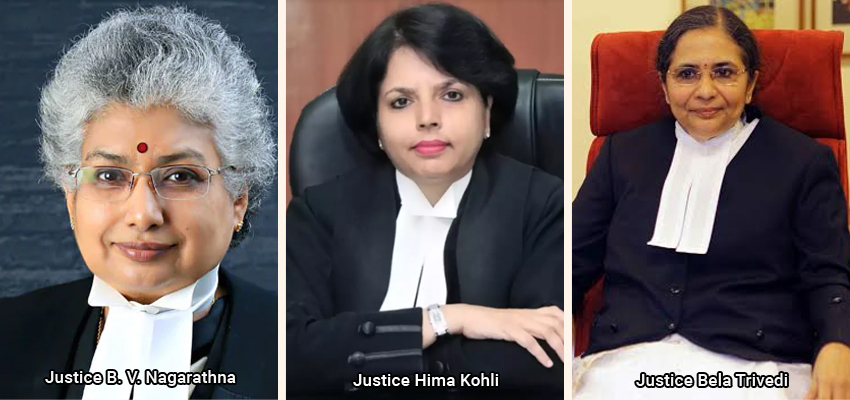 CORPORATE CITIZEN CLAPS FOR THE NINE NEW SUPREME COURT (SC) JUDGES, INCLUDING THREE WOMEN JUDGES WHO WERE ALL SWORN IN TOGETHER FOR THE FIRST TIME IN THE HISTORY OF SC APPOINTMENTS
The count of SC women judges now goes up to four-marking the highest number of women judges ever in the SC. The Collegium, for the first time, had recommended three women judges-Justice B V Nagarathna of the Karnataka High Court; Justice Hima Kohli, Chief Justice of the Telangana High Court and Justice Bela M Trivedi of the Gujarat High Court-for elevation to the Supreme Court. Justice Nagarathna is in line to become the first woman Chief Justice of India (CJI). The appointments end the unprecedented 22-month-long impasse to fill these vacancies as Chief Justice N.V. Ramana rendered the oath of allegiance to the Constitution to the nine new SC judges, taking SC's working strength to 33 members. Hima Kohli, former Chief Justice of Telangana High Court was sworn in as SC judge just two days before her retirement. An alumnus of St. Stephens College and Law Faculty, Campus Law Centre, University of Delhi, she enrolled as an advocate with the Bar Council of Delhi in 1984. Justice B.V. Nagarathna was judge, Karnataka High Court, and is the daughter of former Chief Justice of India - Justice E.S. Venkataramiah. An alumnus of the Campus Law Centre, New Delhi, she began her independent chamber in 1994 till her elevation as a judge in 2008. She professed in the areas of arbitration; land acquisition; service law; family law; administrative law; constitutional law and commercial law. Justice Bela Trivedi was elevated to the Bench of the Gujarat High Court in 2011 and was an Additional Judge in both Gujarat and Rajasthan High Courts, in addition to serving as the Law Secretary with the Gujarat government. In other moves, Justice UU Lalit is touted to become the Chief Justice after N.V. Ramana retires next year along with co-contender and senior advocate P S Narasimha. The other SC appointees are Karnataka High Court Chief Justice AS Oka; Gujarat High Court Chief Justice Vikram Nath; Sikkim Chief Justice JK Maheshwari; Justice CT Ravikumar; Madras High Court Judge Justice MM Sundresh.
CORPORATE CITIZEN SLAPS THE UNEMPLOYMENT TREND REVEALED IN THE LATEST CENTRE FOR MONITORING INDIAN ECONOMY (CMIE) REPORT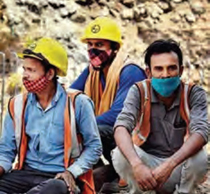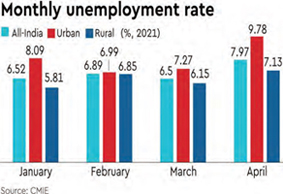 The number of the employed people fell from 399.38 million in July to 397.78 million in August, with nearly 1.3 million job losses in rural India alone. But the national unemployment rate rose from 6.95% in July to 8.32% in August 2021. The number of both salaried and non-salaried employees fell from 398.14 million in March to 90.79 million in April, hinting the third straight month fall in jobs when compared to 400.7 million employed in January. The national unemployment rate in April rose to 7.97% as against 6.5% in March and 6.89% in February, and urban unemployment increased to 9.78% as against 7.27% in March. As against the 2020 national lockdown, the regional lockdown control mechanism instilled a real fear of infection spread which gravely impacted the labour market. Localised lockdowns have impacted over 75 lakh jobs, resulting in a four-month high of 8% as per the CMIE data. The disruptions in the inter-dependency of labour markets too took a toll, as rural unemployment rose 1.3 percentage points to 7.64 % in August against 6.34% in July, primarily driven by low sowing which was 1.7% lower. By the end of August 2021, with almost 9% lower monsoons, much of the labour shed by agriculture managed to get absorbed in the services sectors but not in the industrial sector resulting in 2.5 million less employment in August 2021. The manufacturing sector shed 0.94 million jobs in August; factories were no longer reliable for employment. The excess of seasonal labour released from agriculture usually find ways into construction sites which too shed over half a million jobs in August. Labour thus found employment in the domestic sector as maids, cooks, gardeners, security guards. In the final countdown, the shift from 'farms to the kitchen sink', instead of the 'farms to factories', is a sure cry for some economic rehabilitators.