Collywood People in the news
CCollywood People in the news

Indians are entrepreneurs at heart: Ratan Tata
Tata Sons Chairman Emeritus Ratan Tata at an annual event organised by venture capital firm Chiratae Ventures talked about the importance of startups in India, their positive rub on bigger companies, and the levers that he looks for when investing in startups. Referring to the growth of the ecosystem of smaller companies, Tata said: "We are looking at the India of tomorrow and the day after, and the startup industry is entering the global field in a manner where competition is open."
Being an investor in a clutch of mostly early online ventures that include Ola, Paytm, Lenskart, and Urban Ladder, Tata began to actively invest after he stepped down from Tata Group in December 2012.
So, what made him pursue that route and what did he specifically look for in the companies and the entrepreneurs that he bet on? "It was partly by accident and partly by happenstance but always in my years at Tata Group, I had looked at the sector with excitement. But there was also conflict with the group (businesses) and so when I was free, I made token investments with my own money in what I considered exciting," Tata said, adding that "contrary to popular belief my pockets aren't that deep".
He went on to add that the exercise became a learning process for a few years because of the highly dynamic nature of the sector. "I found in my case that company selection was more by intuition rather than numbers, and by judging on the intent of founders and their seriousness more than any other factor to make (my) decisions, good or bad as the case may have been.
LimeRoad strengthens senior leadership team with new appointments

LimeRoad has announced its entry into offline stores and continues to execute its aggressive talent plans for 2019. The firm has made two high profile appointments Ragini Singh as Vice President for Community & Creative, and Adesh Kumar as Director Engineering, effective August 2019. Ragini Singh joins LimeRoad after stints at Goodearth and Nicobar Design Studio while Adesh Kumar from Snapdeal. Singh and Kumar are critical additions to the senior leadership team at LimeRoad. Singh will be driving LimeRoad's content and community strategy while rapidly accelerating in the video. Kumar makes the move to LimeRoad from Snapdeal where he gained extensive experience including witnessing the peaks of Snapdeal's scale. Speaking on the appointments, Suchi Mukherjee, Founder & CEO, LimeRoad, said, "We are absolutely delighted to have both Ragini and Adesh join us in the next phase of our journey as we drive to the next 10 20X. They both have what we treasure most here at LimeRoad a true founder's mentality, drive and a continuous desire to raise the bar".

Former OLA executive joins Milk basket as the new head of engineering
Milkbasket, India's largest daily grocery delivery company, announced the appointment of ex-OLA executive, Nitin Gupta, as Head of Engineering. An IIIT Hyderabad Computer Science graduate, Nitin has spent over six years with OLA, traversing the journey from a two room startup to a multi-unicorn today. He started his career with a gaming startup and also worked with Flipkart in its early days.
"Technology is at the core of what we do every day. Technology, we believe, is also our edge and defensive moat against many heavily funded players in this space. I'm excited about the depth of experience Nitin brings with him and this shall be highly instrumental in Milkbasket's continuous endeavour to create a seamless grocery fulfilment platform for households across India", said Anant Goel, CEO and Co-founder, Milkbasket. Launched in 2015, Milkbasket is now serving close to 2,00,000 households across seven cities. To support its massive growth trajectory, the company is looking to further strengthen its leadership team and is hiring senior executives across marketing, technology and operation verticals.

IndiaLends CEO, Gaurav Chopra is the new DLAI president
The Digital Lending Association of India (DLAI), an industry body representing over 85 technology based NBFCs, has announced the appointment of Gaurav Chopra, CEO and Co founder, IndiaLends as President of the association for 2019 20. DLAI incorporated in 2016 helps fintech companies address pain points of the industry, engages with the government on regulations and policy changes that could impact the digital lending industry. Chopra was one of the nine founding members of the association and in the past two years, he was holding the position of a treasurer for the association. Chopra is a business strategist turned entrepreneur with more than 15 years of experience and domain expertise in driving business innovation in digital finance, credit analytics and mobile payments across Indian and global markets. Currently, as the CEO and Co founder at IndiaLends, Chopra is responsible for building and executing a growth strategy and cementing strategic partnerships.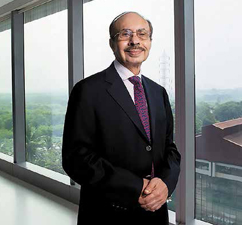 Ease of doing business is critical for further reforms, says Adi Godrej
Godrej Group Chairman Adi Godrej said that the improvement in India's rankings in the ease of doing business index should prompt the Central Government to bring in further reforms.
"It is fantastic that India has made strong strides in improving the ease of doing business from Rank 130 in 2016 to 63 in the recently released ranking. To be amongst the top 10 improvers for the third year in a row is commendable and speaks volumes about the effort that the Government is putting in to unshackle the economy," he said.
"It will be critical to ramp up this momentum and bring in further reforms at a much faster pace, to bounce back from the recent slowdown and march ahead to realise our ambition of becoming a $5 trillion economy," Godrej added. Chandrajit Banerjee, DG, CII, said India has achieved a remarkable feat with the 79 ranks improvement in five years in the Doing Business Ranking.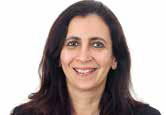 Pallavi Tyagi appointed as CHRO of Capgemini India
Capgemini has announced the appointment of Pallavi Tyagi as Chief Human Resources Officer (CHRO) for its India operations. Tyagi joins Capgemini in India after managing multiple roles in DuPont where she was the Head of Talent Acquisition and Organizational Vibrancy for the Asia Pacific in her last role. Tyagi takes over from Anil Jalali, Executive Vice President, who will become Group HR Transformation Advisor reporting to Hubert Giraud, Member of the Group Executive Board and Group Chief HR Officer. In his new role, Jalali will be focused on shaping Capgemini's transformation journey by leveraging offshore capabilities to bring increased efficiencies, while also supporting the smooth transition of the new India CHRO.
Commenting on the appointment, Ashwin Yardi, CEO of Capgemini in India and Member of the Group Executive Committee, said, "India is pivotal to the Group's growth plans and talent will play a crucial role in ensuring Capgemini stays agile and responsive to our clients in the digital world. We aim to attract new talent and develop, motivate and retain high performers in our journey of growth while being a preferred technology partner for our clients. We look forward to benefitting from Pallavi's rich and diverse experience across industries and roles in the development of talent for tomorrow and in building a vibrant organization of the future."
Hubert Giraud added, "India is the backbone of our global operations and plays a critical role in the success of the Capgemini Group. Pallavi will be key in deploying our HR strategy and implementing the first class employee experience we need to ensure our Indian colleagues, who represent half of our Group's workforce, are in the best position to address the business challenges of tomorrow." Pallavi Tyagi, CHRO, Capgemini in India said, "In this strategic role, I will be focused on building a culture of a highly engaged and high performing workforce."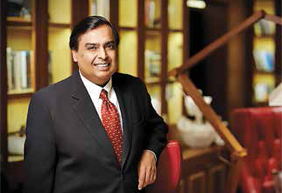 Mukesh Ambani emerges winner as rivals face $7 billion bill
In the latest body blow to India's wireless carriers, Mukesh Ambani's Reliance Jio has come out largely unscathed, bolstering its position as the top operator in the world's second biggest market by users. The Supreme Court ordered phone operators in the country to pay the government a combined Rs 920 billion ($13 billion) in past airwaves and license fees. The ruling came after a two decades old legal dispute between authorities and the companies over the payments.
In a market already bruised by a price war since Jio's 2016 entry with free calls and cheap data, the biggest loser from the verdict is Vodafone Group Plc's India venture Jio's closest rival. The UK based operator and its Indian partner now need to pay the government a combined $4 billion, a huge burden for a carrier that hasn't made any profit since announcing their merger in 2017. Bharti Airtel, the No. 3 carrier, faces a bill of $3 billion, compared with Jio's $1.8 million. Bharti Airtel, controlled by tycoon Sunil Mittal, reported its first ever loss in the quarter through June.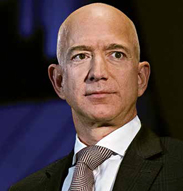 Amazon CEO Jeff Bezos briefly loses title of world's richest person to Microsoft's Bill Gates
The last week of October was a week of whiplash for Amazon CEO Jeff Bezos, who lost and then quickly regained his status as the world's richest man. On Thursday (Oct. 25), Amazon stock prices plummeted for a while, taking Bezos net worth down below that of Microsoft founder Bill Gates. However, the company soon rebounded, and with it, Bezos' massive fortune.
Bezos was the first person in history whose personal wealth crested over $100 billion last year, making him the world's first centi billionaire. His success has continued unimpeded ever since, though it did hit a small bump in the road on Thursday.
After hours trading on Thursday was not kind to Amazon, according to media reports. The company's stock price dipped a full seven per cent, terrifying stockholders everywhere. Since much of Bezos' personal wealth consists of stock in his own company, the captain went down with the ship at least, relative to where he was. Bezos' fall left him as the second richest man in the world for a few hours and not even by much. His net worth dropped down to $103.9 billion. This put Gates back in the number one spot, which he occupied for 24 years before Bezos overtook him.
On Friday, Amazon rebounded quickly. The stock price fluctuated hard but ended up back to nearly where it was when trading officially closed on Thursday. This put Bezo's personal wealth back up to $109.9 billion enough to regain his dominance over Gates. The Microsoft founder is reportedly holding steady at a net worth of $105.8 billion, which is just over $4 billion behind Bezos.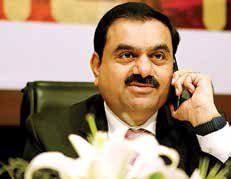 Adani ties up with US-based Digital Realty to build data centres
Gujarat based business conglomerate Adani Group has announced a partner ship with the US-based Digital Realty, a data centre, co location and interconnec tion solutions provider.
Adani Enterprises Ltd. (AEL) has signed a pact with the San Francisco based Digital Realty to evaluate the development and operation of data centres, data centre parks and undersea cable solutions, the company said in a statement.
Gautam Adani, Chairman at Adani Group, said the data centre infrastructure was a critical requirement for India and that the partnership would leverage the group's capabilities in several sectors including power generation, transmission, waterfronts and real estate management.
"Our ability to power our data centres with solar and wind energy is unique and addresses some of the challenges of building and operating data centres," he said. Meanwhile, A William Stein, Chief Executive Officer, Digital Realty, said the partnership would benefit from the Adani Group's knowledge of the domestic market, and that the construction of data centre infrastructure would support the growth of both domestic and international customers.
Digital Realty Trust Inc., which was founded in 2004, says it supports the data centre, co location and interconnection strategies of over 2,000 firms across its centres in five continents. The firm, which is listed on the New York Stock Exchange, says it supports companies of all sizes in sectors including cloud and information technology services, communications and financial services. The Adani Group operates several businesses, including flagship company AEL. The firm has a diversified portfolio including coal mining and management, manufacturing and edible oils.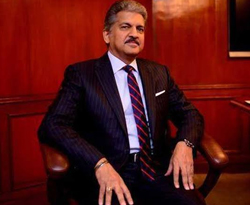 Anand Mahindra May Take On Non-Excutive Role
Mahindra Group's Chairman Anand Mahindra may step down from his current role and transition to a non executive role over the next two quarters, according to media reports.
The move is seen as part of the group's succession plan across various verticals, according to the report, which cited unnamed sources. Also, it's in accordance with Securities and Exchange Board of India's norms that states chairpersons of Top 500 listed companies must be a non executive director from April 1, 2020
In 2018, the proposal to split leadership roles was one of the recommendations of the Uday Kotak committee on corporate governance which was later accepted by SEBI. The suggestion to split the top roles was aimed at "sharpening the distinction between governance of boards and management of companies", Uday Kotak, Chairman of the panel, had said earlier.
Anand Mahindra, along with the group's Managing Director, Pawan Goenka and Group President (human resources) Rajeev Dubey are slated to retire over the next 12 18 months, the media report said, adding that the group will announce a series of changes to various senior positions as several managers hit the age limit over the next four to six weeks.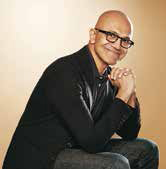 Microsoft CEO Satya Nadella got 66% salary hike
Microsoft CEO Satya Nadella earned $42.9 million in total compensation for the fiscal year 2019 66 per cent raise from the prior fiscal year, the company has announced. Nadella received a $1 million base salary jump and an increase in stocks. "Nadella's strategic leadership, including his efforts to strengthen trust with customers, drive for a company wide culture change, and successful entry and expansion into new technologies and markets," Microsoft's independent directors said in a proxy statement released. When he took over from Steve Ballmer in 2014, Nadella took home $84.3 million which is the highest earnings in a fiscal year for him so far. "For the fiscal year 2019, the annual total compensation for the median employee of the company (other than our CEO) was $1,72,512," the company said. "The past fiscal year offered another record year for financial performance, and Microsoft delivered strong results for our shareholders, including a return of $30.9 billion in the form of share repurchases and dividends," wrote the board of directors.