Claps & slaps
CClaps & Slaps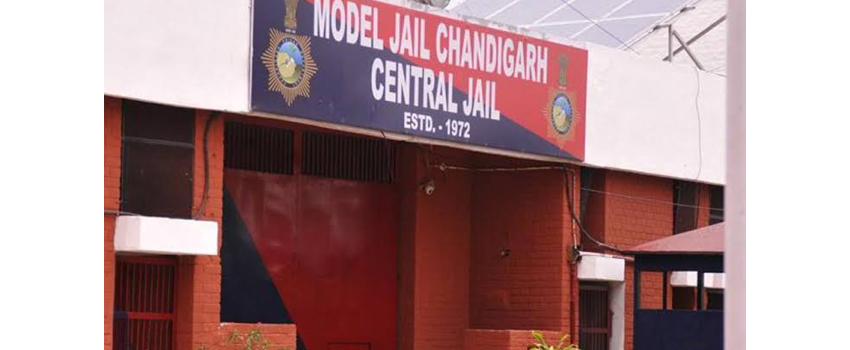 Corporate Citizen Claps for Chandigarh based burail 'Model' Jail, for running initiatives which has brought positive changes for its 1,100 odd inmates, while Making a difference to society too
The usual imagery of stench-clogged corridors and jail cells crowded with convicts and under trial prisoners has been revamped by providing an eco-living space for its inmates. Despite their notorious past, these jail inmates have shown creative pursuits in making furniture products and food items that are sold at an exclusive outlet called Srijan located at Sector 22 in Chandigarh. Around 68 inmates of the jail earned Rs.14.19 lakh by selling wooden furniture items made in the last financial year. According to the figures by the Under-Trial Prisons department, these were sold for Rs.2.32 crore in the financial year 2018-19. "One of our fast selling products are replicas of the original Le Corbusier designed furniture. They attract many people to the showroom as well," said Deepak Kumar, Welfare Officer, Model Jail. According to the AIG cum Superintendent, Prisons, "Model Burail jail is not a commercial institute. The motive behind engaging the inmates in making furniture items is reforming them and developing professional skills in them." In bestowing dignity to its inmates, the jail has adopted some eco-friendly living choices too. It has set-up two biogas plants on the outskirts for making its cooking eco-friendly, thus saving almost 45% of their regular fuel expenditure. In a first, Burail jail inmates are being transitioned into living spaces in cottages (kuteers) instead of the barracks. "Burail jail will be the first in the country which will house inmates in kuteers. "The idea has been conceived to give a positive look to the jail and remove negativity regarding jail cells. There are a total of 17 barracks in Burail jail 16 male and one female barrack," said O P Mishra, IG (Prisons). Since October the jail authorities have also stopped the use of single-use plastic within its premises. "We have started converting old clothes and bed sheets into cloth bags, this has reduced our plastic bag dependency," said Deepak. "We have shifted to steel plates, tumblers and spoons from plastic utensils," he said. Where there is a will there is a jail Burail!
Corporate Citizen slaps the irresponsibility shown in sustaining our coastal environments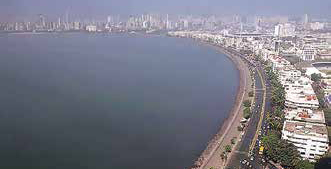 Mindless construction near coastal belts and seafronts is now set to prove fatal. And, bearing the brunt are megacities like Mumbai and Kolkata and flood-risk cities Surat and Chennai. In a span of 30 years, Kolkata and Mumbai are predicted to be worse hit as sea levels rise due to global warming. They, in fact, face the unthinkable outcome that of getting "wiped out" from the face of the earth. So, can intense disaster relief and crisis management alone be the answer to dislodge nature's fury? Scientific reports have indicated the impact of hazardous and other complicated risks caused by mindless use of fertilizers, inappropriate sewage systems, industrialisation, excessive tourism, over-fishing, marinetraffic, aquaculture farms et.al. that sometimes fail to balance out nature's bounty. Not surprisingly, the most recent UN report 'The Global Environmental Outlook (GEO) Regional Assessments' has projected the worst impacts of climate change to occur in the Pacific and South and Southeast Asia. India is at the top of the table, implying risks for nearly 40 million people as a result of rising sea levels. The obvious reasons being changes in settlement patterns, urbanisation and thesocio-economic status in Asia that have resulted in making these cities vulnerable, when exposed to extreme climate. Mumbai and Kolkata along with Guangzhou and Shanghai (China), Dhaka (Bangladesh), Yangon (Myanmar), Bangkok (Thailand) and Ho Chi Minh City and Hai Phong in Vietnam are projected to have the largest population exposure to coastal flooding in 2070. The solutions are nothing new. The report observed that mass public transport, housing, electricity, water and sanitation, for a densely settled urban population is seen as less costly and environmentally damaging than providing a similar level of services to a dispersed rural population. "Therefore, future urbanisation provides a good opportunity for Asia and the Pacific countries to better manage the environmental impacts of their economic growth and to move towards low-carbon and sustainable development," the report said. Are we waiting for the 'wipeout'? Or can we thwart the apocalypse waiting to happen?