Pearls of Wisdom
PPearls of Wisdom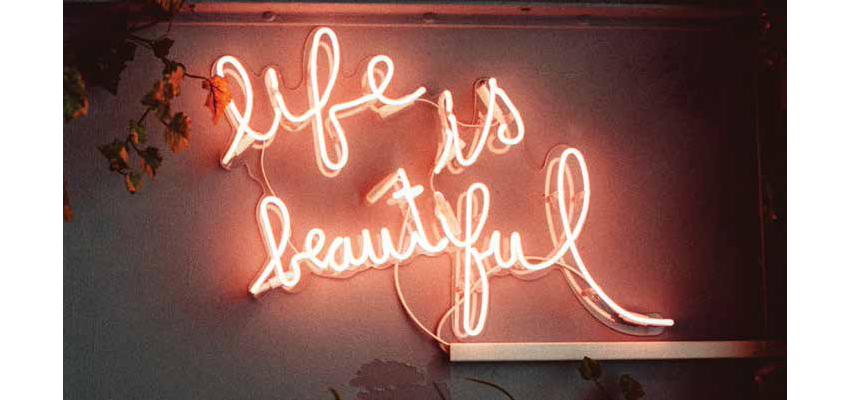 This is an inviolable law of life expect the best and you will get it. What you expect persistently, comes rushing to you. For you only draw to yourself, that which you think of all the time
The irritations, annoyances, stress and strain of modern life seem to have caught people in a bind. Many of my friends ask me to give them a simple formula that can ease the strain and tension of their minds.
The formula I offer to them is simple. Always have a positive attitude towards life! Look on the bright side of things!
When I talk about the positive attitude and the bright side of life, I do not mean that life is all bright and rosy. Life does have a negative side, a dark side. Life is full of difficulties and dangers, trials and tribulations. But the man with the positive approach refuses to dwell on the negative side of life. Even when he is surrounded by the most adverse conditions, he will look for a place of shelter. Conditions around him may be frustrating, but he will not give up. He will continue to expect the best.
This is an inviolable law of life-expect the best and you will get it. What you expect persistently, comes rushing to you. For you only draw to yourself, that which you think of all the time. Your thoughts are magnets. Through your thoughts, you draw to yourself what you are thinking of all the time! Therefore, let me urge you; always look at the bright side!
Two men who served in the Second World War were severely injured. Each had to have an arm amputated. They were both sent to a rehabilitation centre for the disabled, where they underwent training to use their one arm as efficiently as possible.
At the end of one year's training, one of them was so discouraged that he came to the conclusion that life was not worth living with such a handicap as he had.
The other soldier was so happy with the training he had received, that he went about telling everyone, "It is a boon that God has given people two arms when we can get along perfectly well with just one!"
That man was indeed an optimist!
I am told that in the first edition of Webster's dictionary, which was published early in the nineteenth century, the word optimist is to be found-but not the word pessimist. We can only conclude that pessimism is a child of later growth!
Nothing contributes more to a stress and strain free life than optimism-the habit of always looking at the bright side of things. "The good side," we are told, "is God's side."
Thomas Alva Edison was an indefatigable inventor. He experimented constantly, trying out new solutions to old problems. At one stage in his career, he experimented ceaselessly to try and find a substitute for lead, in the manufacture of storage batteries. He carried out over 20,000 experiments on this problem all to no avail! Success eluded him, despite his phenomenal perseverance. A reporter who came to interview him, asked him, "Aren't you discouraged by this failure? I mean, 20,000 experiments all of them in vain!" Edison was not at all perturbed by this tactless question. "In vain?" he exclaimed. "That may be the way you look at it! As for me, I have discovered 20,000 things that cannot be a substitute for lead!"
The man who looks on the bright side of life is always learning from his failures and misfortunes. Optimism enables us to maintain our equanimity and poise, even when confronted by the worst provocations.
There is a beautiful Swedish folk tale that tells us about a noisy discussion that took place among the creatures of a forest on a warm summer afternoon.
"Living is singing!" warbled a nightingale.
"What do you mean, singing?" grumbled a mole.
"Living is a constant struggle, burrowing in the darkness under the ground."
"Absolutely not!" said the many hued butterfly.
"Life is all joy and happiness and colour!"
"You're wrong," said a diligent bee. "Life is work."
"That's true," sighed an ant, "life is more work than joy."
An eagle said from up above, "Life is liberty, and soaring up in the blue sky!"
The plants now joined the discussion. The tall pine tree said the eagle was right. The wildflower felt the ant was right. As for the rose, it agreed with the butterfly.
Now a cloud spoke up. "Life is just a shower of tears."
The river gurgled as it went by, "Life is just an unending stream."
Just then, the Church bells began to ring; their peals said to the forest, "True life is peace and joy, strength and happiness, courage and fidelity, and faith in God!"
Life is certainly determined by the way you look at it.