Collywood People in the News
CCollywood People in the News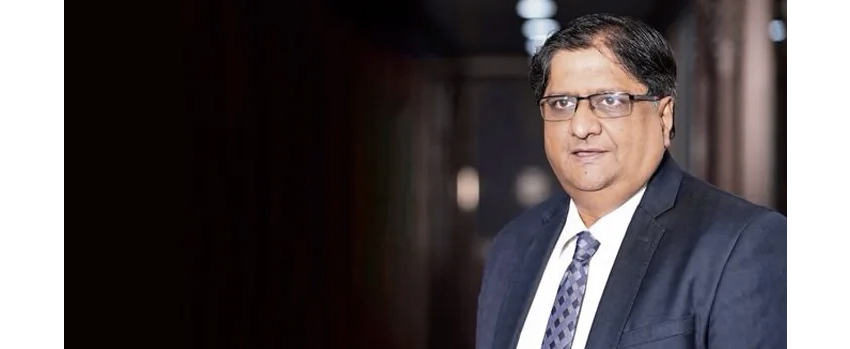 Cognizant appoints Ramkumar Ramamoorthy as CMD of India operations
Global technology services firm, Cognizant Technology Solutions has appointed Ramkumar Ramamoorthy as Chairman and Managing Director of Cognizant India and head of India Operations, Cognizant CEO, Brian Humphries announced in a note sent to employees. Ramamoorthy will be reporting directly to the company's executive committee.
In the note, Humphries said, "Through countless interactions with our leaders and teams in India, not to mention two week-long visits there, I've developed a deep appreciation for the jewel that is Cognizant India—the hub of our global delivery, solutioning, and innovation. We are fortunate to have many talented and engaged colleagues in India, more than 200,000 in all, who excel at serving our clients. The bright future of Cognizant India will see us building the industry's most admired delivery engine, blending efficiency with innovation. That future will also include attracting and developing even more of the best talent, strengthening our brand and reputation and ensuring the highest levels of ethics, compliance and governance."
Humphries said in his 21-plus years with the company, Ramkumar has played a leading role in developing many of their India-based portfolios, including marketing and communications, market research and intelligence, public affairs, and knowledge management, along with spearheading the activation of their corporate purpose through the work and generosity of Cognizant Foundation and Cognizant Outreach.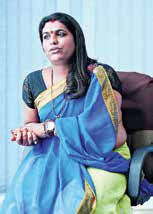 Transgender appointed as India's first corporate house MD
Mumbai-based transgender Amruta Soni has earned the distinction of being the country's first third gender person to be appointed as a corporate house MD. Soni has been appointed as Managing Director of Patna-based Adya Security Services. "They contacted me and requested me to join the company under its diversification policy. As an employee, I will be dealing with management, operations, and HR-related activities including recruitment," said Soni, who hogged the limelight in 2015, when she was appointed as the first transgender advocacy officer of National AIDS Control Society in Punjab, Haryana, Chhattisgarh to spread awareness about HIV. Soni, an MBA graduate, however, didn't disclose the package.

Puravankara ropes in Abhishek Kapoor as COO for residential business
Puravankara appointed Abhishek Kapoor as the Chief Operating Officer for its residential business. Kapoor has over 22 years of experience, of which the last eight years have been at C-suite levels with companies like Raymond Real Estate, Radius Developers and Keystone/Rustmojee Group, the Bengaluru-based firm said in a statement. With a robust launch pipeline for the financial year, Puravankara said it has focused on strengthening its leadership team further in the last 12 months. Last November, Vishal Mirchandani was appointed as the Chief Executive Officer for its commercial and retail businesses. Puravankara MD, Ashish R Puravankara said, "We are currently at the cusp of growth and the renewed leadership will help us in further strengthening our residential portfolio and plan the next wave of growth for Puravankara group."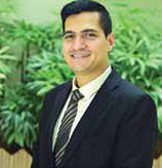 Hilton Mumbai International Airport hires Vipul Mishra as commercial director
Hilton Mumbai International Airport announced the appointment of Vipul Mishra as commercial director. In his new role, Mishra will be responsible to help the brand to maintain a trajectory of growth for the hotel and oversee the development of talents in sales and marketing. Prior to joining Hilton Mumbai International Airport, he has worked with Hyatt, IHG and Jumeirah. Ravi Rai, GM, Hilton Mumbai International Airport said, "We are delighted to have Vipul Mishra grow within the company from his earlier role of Director of Sales. He has been associated with the company since many years and under his leadership our hotel has been constantly making progress in achieving great revenue and market share. I firmly believe his immense experience and knowledge will further strengthen our business and marketing reach." Mishra is an alumni of Mumbai University with a graduate degree in Hotel Management. He likes to visit new destinations and stay fit.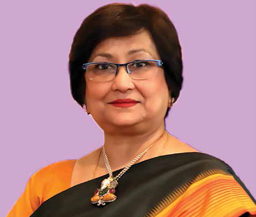 IndiGo appoints Independent woman director
Interglobe Aviation Ltd, which runs IndiGo, announced that the Board of Directors of IndiGo has unanimously approved the appointment of Pallavi Shardul Shroff as Independent Woman Director with effect from September 19, 2019. The induction of Shroff into the airline's board of director comes after the shareholders of the company voted in favour of expanding the board's strength to 10 at the annual general meeting (AGM) in New Delhi on 28 August.
"The aviation sector in India is among the fastest- growing internationally and that makes IndiGo's story and goals quite compelling," Shroff said in a statement. "I look forward to contributing my experience to support the company in enhancing its growth and maximising value for its shareholders," she added.
Shroff is the Managing Partner of Shardul Amarchand Mangaldas & Co. with over 37 years of extensive experience. She is the Head of the Dispute Resolution practice at the firm, with extensive knowledge in matters of litigation and arbitration. She is also a director on the boards of prestigious Indian listed companies like Apollo Tyres Ltd., Trident Ltd. and Asian Paints Ltd. Besides these, she is also on the Boards of One97 Communications Ltd (Paytm's parent company), and Juniper Hotels Ltd. "Her rich boardroom experience, her deep and extensive knowledge of the law, her analytical bent of mind and her problem-solving attitude will considerably strengthen the Board, as it seeks to provide quality leadership to the company," IndiGo's Chairman M Damodaran, said in a statement.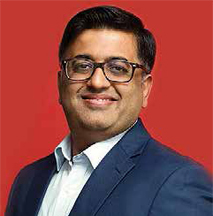 Verizon Media appoints Nikhil Rungta as Country Manager for India
Verizon Media, home to consumer brands like Yahoo News, HuffPost India, Yahoo Cricket and Yahoo Mail, has announced the appointment of Nikhil Rungta as Country Manager for Verizon Media's India business. He will be based in Bengaluru. As Country Manager, Rungta will be responsible for the growth of Verizon Media's business in India. This includes driving the success of the company's leading consumer brands, advertising products and partnerships in the country. He will also oversee Verizon Media's Bengaluru centre, with teams representing key global operations and mission-critical functions. Rungta will report to Rico Chan, Co-Head APAC, Verizon Media. A seasoned leader with strong management experience across consumer internet, technology and SaaS organisations, Rungta has held leadership roles at Google, Intuit, Reliance Jio, Housing.com and Yatra.com. In a career spanning over 20 years, Rungta has successfully scaled businesses, built brands and led high-performance teams, in both turnaround and high-growth situations. In his previous role, he was MD of Intuit India.
Speaking on the appointment, Rose Tsou, Head of International, Verizon Media said, "Nikhil brings a wealth of experience matched by a deep understanding of the digital media and technology space.
His leadership, expertise and a 360-degree view of the business makes him an invaluable addition to the leadership team, as we chart the next phase of growth for our business in India." Commenting on his new role, Nikhil Rungta, VP and Country Manager, India, Verizon Media said, "Verizon Media is reimagining consumer and advertising experiences. I couldn't be more excited to join the talented team here, as we bring new possibilities to Indian audiences, touching the lives of the next generation of internet users in India".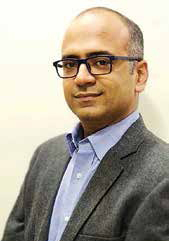 Entropik Tech appoints Manoj Tinna as VP Sales, APAC and US market
Entropik Tech, an Emotion AI platform, has announced the appointment of Manoj Tinna as the VP Sales. Prior to joining Entropik Tech, Tinna was Vice President Sales at India + SEA at Gracenote, a Nielsen company. His appointment comes at a time when Entropik Tech is looking to expand its global business. At Entropik Tech, Tinna will be responsible for driving sales across APAC, Europe and US market which are key focus areas for Entropik. He will be responsible for devising strategies, both for direct sales and channel partners to drive growth and achieve the company's sales goals. Tinna brings in two decades of rich sales experience in IT, Telecom, Media & Enterprise companies across various markets like India, the Middle East and South East Asia. His expertise lies in sales and is a startup specialist for business development, pre/post-sales engineering, product development support and customer success management. Manoj also served in senior roles at Gracenote-a Nielsen company, What's-On- India and Rediff.com. Entropik Tech helps brands decode their consumer's subconscious responses for UX (User Experience) on Digital Assets, Media Consumption and Retail Experiences, using Emotion Recognition Technologies like Brainwave Mapping, Facial Coding and Eye Tracking.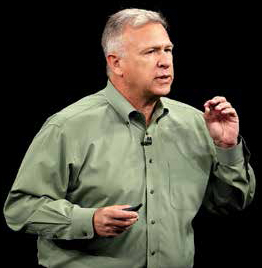 Apple's Communications Head, Steve Dowling Quits
Apple communications head, Steve Dowling is leaving the company in October after 16 years of service. According to a memo obtained by the Vox, Dowling has informed his staff at Apple that Phil Schiller will be managing the communications team on an interim basis.
Dowling will be the third top C-Suite executive to have left Apple this year. He joined Apple in 2003 and has led its communications effort since 2014 after longtime communications chief, Katie Cotton left the company, Vox reported.
"After 16 years at Apple, countless keynotes, product launches and the occasional PR crisis, I have decided that the time is right for me to step away from our remarkable company," Dowling wrote in the memo. He added that he plans to take time off and is not moving to another job, he will stay at Apple until the end of October. Dowling has been with Apple through some of its biggest launches, including AirPods, iPhone X and iPad Pro. In a statement to Vox, Apple confirmed Dowling's plan to leave the company. In June, Apple announced that the company's chief design officer, Jony Ive, is leaving the company this year. Apple's retail boss, Angela Ahrendts departed in April.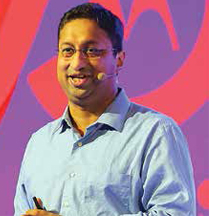 Motorola Mobility appoints Shivam Ranjan as Head of Marketing, India
Lenovo Mobile Business Group has appointed Shivam Ranjan as the Head of Marketing for Motorola Mobility India. In this role, he will be responsible for overall brand building, marketing and PR for Motorola. Shivam has over twelve years of experience in marketing strategy, communication and brand management and has been credited for catalysing growth at multiple organisations. Before joining Motorola, he was heading Brand & Marketing for Airtel Payments Bank. Prior to Airtel, Shivam was leading various large product and brand marketing initiatives at Samsung India Electronics. Commenting on his appointment as Head of Marketing with Motorola, Shivam Ranjan said, "I am honoured to Head the Marketing for Motorola Mobility, the pioneers of mobile technology in the world. With a lineup of innovative products and a strong brand legacy, I am excited and look forward to contributing to Motorola's growth story through disruptive marketing initiatives". "Shivam will be responsible for sales and marketing efforts and his experience in building brands makes him a perfect fit for Motorola. Along with experience, he brings with him new age thinking and a challenger mindset. We are positive that he will help us grow in the right direction and be a key internal stakeholder for Motorola as we move towards our goal", said Prashanth Mani, Managing Director and Country Head, Lenovo MBG.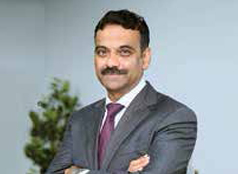 L&T appoints Ajay Bhutoria as CEO for technology platform L&T NxT
Infrastructure giant, Larsen & Toubro, appointed Ajay S Bhutoria as Chief Executive for its technology platform, L&T NxT. The recently launched initiative, L&T NxT, is focused on providing solutions in the areas of Artificial Intelligence, Internet of Things (IoT), virtual reality, augmented reality, geospatial solutions and cybersecurity to clients in multiple industrial sectors. Before joining L&T-NxT, Bhutoria was the Global Head of Markets for retail, consumer goods, travel and hospitality at Cognizant, L&T said in a statement.
"I am confident that Bhutoria, with his impeccable track record and leadership experience, will lead L&T NxT to make it a globally best-in-class solutions provider for industrial digitalisation by leveraging L&T's diverse expertise across engineering domains," JD Patil, Senior Executive Vice President for L&T's Defence Business and L&T-NxT said.
Bhutoria said L&T-NxT will provide an exciting opportunity to him to galvanise efforts in deploying new-age digital technologies to deliver differentiated and disruptive business outcomes for customers. Bhutoria comes with over three decades of experience in the industry and has led business activities across the US, Europe and India, the statement said. The company said he will operate from Edison, New Jersey office and will oversee the global network of L&T-NxT offices to fulfil digitalisation needs of our global clients.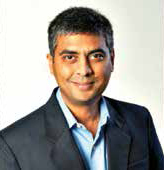 Beyond Meat appoints Sanjay Shah as new COO
Beyond Meat has appointed Sanjay Shah as its new group Chief Operating Officer, effective from 18 September 2019. The US company offers a portfolio of plant-based meats, and Shah will assume responsibility for its global operations and production, carrying with him more than 25 years of industry experience. Most recently, Shah has served as the senior vice president of energy operations at Tesla's solar business. Shah has previously held a variety of leadership roles at Amazon from 2011 to 2018, including Vice President of North American Fulfillment Centers.
Prior to Amazon, Shah served as Managing Director of Southeast Asia of MFG.com and held his position as Executive Director at Dell for nine years. Ethan Brown, President and CEO of Beyond Meat said: "Sanjay brings a wealth of experience in scaling and operating very high growth businesses, none more important in our consideration than Amazon, where Sanjay managed a majority percentage of North American fulfilment over the course of his career.