Claps & Slaps
CClaps & Slaps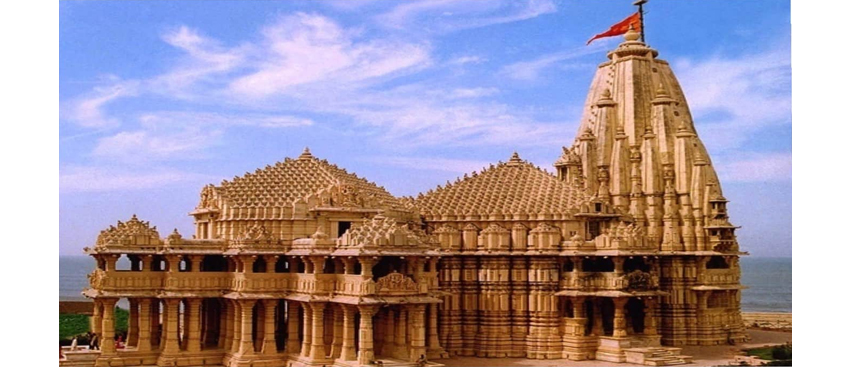 Corporate Citizen Claps for the famed somnath temple, located in the Gir Somnath district of Gujarat; not merely for being a much soughtafter pilgrimage but for its progress in reviving a clean environment
The Somnath Yatradham, run by the Gujarat Pavitra Yatradham Vikas Board has bagged the central government award for the cleanest pilgrimage centre and declared as a 'Swachh Iconic Place' (SIP). The SIP campaign, the brainchild of PM Narendra Modi, is an offshoot of its primary Swachh Bharat Mission. The campaign, under the aegis of the Union Ministry of drinking water and sanitisation is in sync with state government agencies and other local governing bodies. In Gujarat, the campaign was launched to clean up pilgrim sites around Somnath, Girnar, Dwarka, Ambaji, Palitana, Pavagadh, Shyamalaji and others. Vijay Rupani, Chief Minister, Gujarat in his Tweet on the award said, "The award announced by the ministry of water, power and sanitation, has added another feather in the cap of Gujarat. Somnath temple has become the cleanest temple in the country by strict adherence to the criteria of Swacch Bharat." The sanitation drive of the Somnath temple area, some 1.74 lakh square metres has also bestowed accolades on the Pune based private enterprise- BVG India Company; entrusted to upkeep the sanitation of the sacred space and its surroundings. BVG has also been assigned to maintain cleanliness of the other temple town of Dwarka. Besides, they have also been given the responsibility to upkeep the latest destination site in and around the now iconic 'Statue of Unity'. "The award is stamp on the highest standards created in the country in terms of sanitation by BVG India Limited. It is our responsibility to keep our country clean", said Hanmantrao Gaikwad, Chairman and Managing Director, BVG.
Corporate Citizen slaps the occurrences of malnutrition in the Country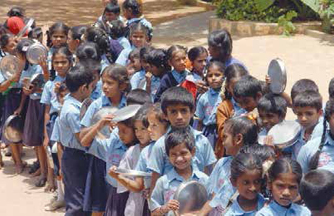 It is disheartening and alarming to witness that a country which can devise a moon mission has failed in its mission to feed its citizens or look into dietary deficiency of kids, some who don't even survive past their fifth year of life. It is estimated that around 199.4 million individuals remain undernourished in India. And backing this up are some reports such as the 2017 Global Burden of Disease Study by the University of Washington, which states that malnutrition was the top cause of death and disability in India in 2017, followed by dietary risks which were a cause of poor diet choices. National nutrition week celebrated between September 1 to September 7, further reiterated India's ranking at 103, out of 119 countries, as per the Global Hunger Index 2018. It is based on indicators such as the prevalence of wasting and stunting in children under five years, child mortality rate under five years and the proportion of undernourished in the population. It states that India is suffering from a serious problem of hunger and malnutrition - a situation that did not develop overnight and perhaps lacks political will to secure a safe and nutritious diet for its future citizens. It is equally annoying to see constant spurts of mid-day meal scams that erupt at different parts of the country. In the most recent scam in Uttar Pradesh, about 155 bags, weighing some 9,300 kg of meals meant for children were found at an animal fodder godown in Rae Bareli. It was revealed that the nutritional meals were sent to be distributed in nearby anganwadis but kept in godowns instead to be sold off illegally. There are numerous such cases, some get reported, yet others don't. Notwithstanding, data crunches continue to report such horrifying lapse which is definitely a cause of concern as children should be empowered to their right to nutrition!