INTERVIEW:
HR to shine bright embracing technology
Technology boom in Human Resource is inevitable, agrees Dinesh Bhojwani. Dinesh Bhojwani, the Head-Distribution HR, at Star Union Dai-ichi Life Insurance Co. Ltd, states, "The future of HR is very bright that is only if we embrace technology,". Born in Indore, it seems like HR was always in his blood. A Kendriya Vidyalaya student, Dinesh pursued his MBA in Human Resources Management from Devi Ahilya Vishwavidyalaya, Indore. A movie buff and an ardent fan of Usain Bolt, Dinesh, spoke widely about the introduction of technology, artificial intelligence, career opportunities and how is the current world different from the future. From being the Regional Manager, HR with ICICI Lombard General Insurance Co. Ltd to presently working with Star Union, Dinesh has come a long way. While his experience speaks for himself, he urges the millennials to stay focused and embrace technology for their bright tomorrow. In a candid interview with Corporate Citizen, he spoke about the boom of IT in HR and its future, and the movies that keep him on his toes
Elaborate on the role of IT in HR.
IT has been extremely helping in carrying out business in HR. Because data analysis is helping businesses to identify the gaps. With the advent of this data, it is helping HR in decision making. Attrition in insurance is huge which is why it becomes important to understand the data. And if the HR professionals don't assess the data, most of the decisions would be gut-based. Therefore I think they have formally started teaching data and analytics as a part of their mainstream curriculum. Presently, there are tools in the market deployed by the HR professionals to analyse information and data. The importance of data analysis is manifold. Mainly, it helps in right decision making. It is important to take right decisions in business of HR.
What kind of software or technology is used in your current company?
At HRMS, we are using the software called Ramco. It involves production of data and then thin-slicing it. My organisation currently is a home for around 2,800 employees who are spread all across the country. Therefore, it becomes very important for us to stay connected using technology. So, we have one-way communication tools with people which on the handheld devices like mobiles. Mobiles comes in handy as most of the people are in sales. Apart from this we are also contemplating on how do we leverage the digital revolution both on business and on the people front. We are continuously trying to innovate as to how do we leverage technology to ease communication with the farthest employee in the field and to facilitate transactions using technology in the people space. I do agree that there are plenty of cons—some say that the advent of technology will eat up plenty of jobs, but there is a recent survey that says there will be 2.3 billion job opportunities by the end of 2022 in this space. This of course will be supported by technology and AI.
What do the success and growth of the company depend on?
According to me it certainly depends on the people. Why people? It is because we do not deploy any machines, we hire people and focus on their development. Hence the growth entirely depends upon how the organisation shapes people and vice-versa. Plus, with the dearth of employable talent, it becomes ever so important to look after them (people) hence it becomes imperative to manage the talent well.
While hiring, what are qualities you seek in the employees?
We hire people who appear to be fairly independent and empower them. They are then entrusted with the responsibility to go out in the field and meet the stakeholders. People who are able to cherish autonomy and feel accountable for the responsibility entrusted with them. The entire assessment process is based on the empowerment and accountability principle. In addition to the aptitude and attitude the focus is also the person's EQ especially for the supervisory roles. Hence selfawareness, self-regulation and empathy become very important. While hiring employees in supervisory roles, empathy helps both in dealing with team members and also in dealing with money and stakeholders. Ours is very competitive world; hence, it becomes important for success that the employees are self-motivated.
"The biggest challenge is finding employable talent. Another being, several changes in the last few years at industry level, although that helps us to self-regulate and self-control. With changes of regulatory level, the entire ecosystem within the industry changes"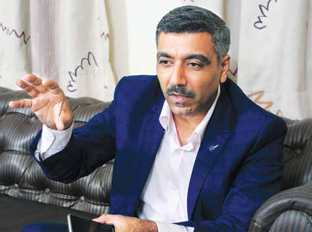 How seriously are the exit interviews taken and what is the aftermath of it?
We take exit interviews on or before the employee is exiting the system and once again after the settlement is done. It is aimed at understanding what triggered them to leave the company. Apart from this our hiring managers visit various platforms to check the voice of the employee. Also, data plays a very critical role. If I am a manager and I see continuous attrition in my team, this can be attributed to the managerial style after careful examination of the data and information available.
How is HR for life insurance different from others? And what are the challenges that this industry faces?
The challenges in fact keep us on toes. The biggest challenge is finding employable talent. Another being, several changes in the last few years at industry level, although that helps us to self-regulate and self-control. With changes of regulatory level, the entire ecosystem within the industry changes. At a much micro level retention, growth and retention of right talent, i.e., keeping the right employees engaged is the key.
What is the importance of advertisements when it comes to life insurance?
Advertisements do play a role. But what becomes important is getting the interface with customers. Rather, I feel, the brand name plays an important part. However, an established and well-known brand like ours doesn't need the conventional ways (ads) to reach out.
To get motivated is easy, but to stay motivated is difficult. Who inspires you to keep doing well in life?
Personally, Usain Bolt (Jamaican sprinter) inspires me a lot. I have gone through most of the available literature on him. He hails from a very small town. I admire him for his journey and most importantly, his speed, precision, performance and the preparation behind performance. Somebody who takes pressure with ease and is a man of big occasions.
Seems you are a movie buff. Tell us more about your love for movies.
Another thing that drives me are movies. They are a great source of inspiration. So, I make a point to watch a couple of movies per week. Awakenings, Frank and Robot, Godfather I, II & III, Ex_Machina, Elysium, Forrest Gump, Cast Away, Invictus are some of the movies that I look up to. I am a huge fan of Robert De Niro. Intern is another movie that features him (Robert), based on very relevant concept.
What are the industry expectations from the millennials?
Millennials are smart. Focus and concentration is of utmost important. Technology has its pros and cons. Millennials should understand its value and make use of it in the right way. Even we were the gen-next back then. It's an evolution that nobody can stop.
What, according to you, is the future of HR?
The future of HR is very bright, that is only if we embrace technology. The world is shifting from human resource to talent management. Another thing that HR was lacking is business. HR has now started understanding and taking part in the business. It becomes important that you travel with business.
What is the highest point in your life? Have you achieved it yet?
Over the years, I have learnt a great deal. My highest point in life would be the time when I start giving back to the society. In my case, I would like to return this appreciation in the favour of education. I haven't reached that point yet, but I am certainly working towards it. Also, I feel engaging with the millennials is an important thing as they are future of the country. Counselling them in the right direction is crucial.
What's your philosophy in life?
I have always believed in doing my work. My work is my passion.
Be ready for the future
At the recent business convention, Dinesh Bhojwani, gave an inspiring talk to gathered students, wherein he informed the students how we should learn to co-exist with technology, embrace it and also stay focused on the future prospects. Excerpts from the session
"The thought of machines learning and repairing themselves is terrifying. Although, technology is taking over, the space that is left for humans is, in arts, creativity and imagination"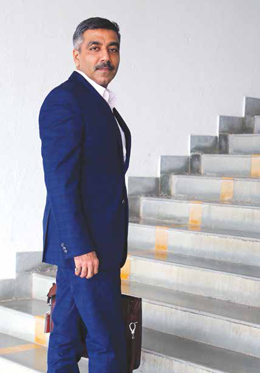 Times are ever changing and the only constant thing in life is, change, stressed Dinesh Bhojwani, Head-HR, Star Union Dai Ichi Life Insurance, at the recently, concluded business convention in Pune. "We need to embrace change, and be ready for the future," informed Bhojwani.
The convention opened new horizons where the PGDM students got an opportunity to interact with and learn from the industry leaders. At the seminar Bhojwani spoke about automation, weaponry (atomic and warfare), and human rights (freedom, privacy and professions).
Future prospects
Being a corporate bigwig, Bhojwani explains they are living in VUCA world (Volatility, Uncertainty, Complexity and Ambiguity). "Most of the jobs are taken away by technology. However, as we live in the VUCA world, technology will create enough and more work opportunities for us humans," he informed. Further adding, "With the advent of technology, the world is changing, not taking away a person's wisdom and experience will also play a big role.
With the available data, companies are starting to understand attrition better, as millennials are leaving their jobs for greener pastures. "Technology in HR is playing a big role. It does not mean that technology is taking over it. When it comes to counselling, none but humans will perform the task better," he said, as the students were mesmerised with the future prospects.
Talking about the concept of singularity in Artificial Intelligence, Bhojwani said, "The thought of machines learning and repairing themselves is terrifying. Although, technology is taking over, the space that is left for humans is, in arts, creativity and imagination."
Bhojwani was quite intrigued as the students has seen most of the movies which spoke volumes of technology. He also informed that being emotionally intelligent (EQ) will keep the millennials in the race of future. "EQ is highly irreplaceable," he said.
Social networking
As we co-exist with technology, the social media boom has changed the world. With over millions of the people glued to them, Facebook, YouTube and WhatsApp are the top-three social media apps. Focusing on the positives, he said, "The way have accepted technology, it has provided us a platform and created several operative commercial models. The magic of social media allows us to do anything," said Bhojwani.
By Ekta Katti