COLLYWOOD:
PEOPLE IN THE NEWS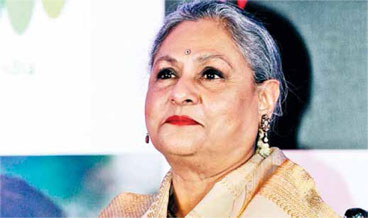 Jaya Bachchan, Richest Parliamentarian?
With declared assets of Rs.1,000 crore, the Samajwadi Party (SP) MP from Uttar Pradesh Jaya Bachchan could well be the country's richest Member of Parliament (MP). Actor-turned-politician, Jaya will, in the process, supersede BJP Rajya Sabha MP Ravindra Kishore Sinha who declared assets worth Rs.800 crore in 2014 while entering the Upper House. Jaya, who recently filed her nomination as an SP candidate for the Rajya Sabha polls, had declared assets worth Rs.493 crore in 2012. According to her affidavit, Jaya and her husband Amitabh have immovable assets worth more than Rs.460 crore, which is over twice the Rs.152 crore they owned in 2012. The value of their movable assets too rose from around Rs.343 crore in 2012 to around Rs.540 crore. The couple have gold worth Rs.62 crore. While Amitabh has gold worth Rs.36 crore, Jaya owns jewellery worth Rs.26 crore. They have 12 cars worth Rs.13 crore—the models include Rolls Royce, three Mercedes, a Porsche and a Range Rover. Amitabh also owns a Tata Nano car and a tractor. Besides, there are other valuable things in the possession of these stars. Big B's and Jaya's watches are worth Rs.3.4 crore and Rs.51 lakh respectively, while Amitabh owns a pen which is worth Rs.9 lakh. They have residential plots in France, and land in Uttar Pradesh's Barabanki district and properties in Noida, Bhopal, Pune, Ahmedabad and Gandhinagar.

Sanjeev Nautiyal takes over as SBI Life MD and CEO
Sanjeev Nautiyal took over as the Managing Director and CEO of SBI Life Insurance Company. He takes charge from Arijit Basu, who has now been posted as Deputy Managing Director of Corporate Accounts Group of parent company, SBI. He has been appointed for a period of two years. Meanwhile SBI Life Insurance Company Ltd today said P. K. Gupta, SBI MD - Retail and Digital Banking, has been appointed by the parent firm as nominee director on its board.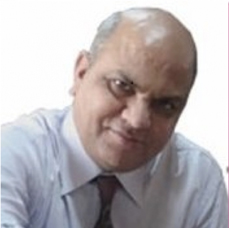 New role for former Flipkart dean
With over three decades of experience across pharmaceuticals, telecom, retail and e-commerce in his kitty, Vivek Mehrotra has been elevated as senior vice president, learning & organisation development at Jana Small Finance Bank. Prior to this, he was Vice President, L&OD at Janalakshmi Financial Services. He was earlier dean of Flipkart University. Mehrotra has successfully launched several large-scale training and coaching rollouts, targeted performance coaching and leadership development, including the rollout of assessment centres. He spent the first 13 years of his career in sales at Lupin, before moving on to training in the company for six years. He also headed the sales function at Lupin. In 2006, he moved to Reliance Retail as head of training operation and stayed there for more than seven years. And in the year 2014, Mehrotra joined Flipkart as head academy for supply chain and was given the responsibility to set up the 'Academy for Supply Chain' at Flipkart India. His contribution saw Flipkart name him the dean of Flipkart University, wherein he set up processes for competency-based leadership development, career progression, succession planning, and developing community of practices (CoP) for leadership development.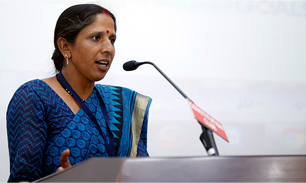 Sunita, apt example of empowered women
Sunita Kashyap, founder of Umang, is the right example for women empowering themselves and coming up with solutions to their problems, observed UN General Assembly President Miroslav Lajcak, recently. While women face challenges, rural women act as a major source of innovation and ideas, according to the UN Commission on Status of Women (CSW). Sunita, who has set the example for all women, has over 3,000 women farmers in India who sell their own crops to make their living. "These kind of women do not need our help in finding solutions; what they need is our support in turning their ideas into reality," said Lajcak while talking about this year's meeting. CSW focuses on achieving gender equality and empowerment of rural women and girls. Sunita founded Mahila Umang Producers Co., an organisation in Uttarakhand run by women farmers and producers. Besides marketing their products, it runs a micro-credit programme. Lajcak also cited the work of Mariama Mamane, a Kenyan who developed an eco-solution to improve the availability of irrigation and drinking water, while also producing energy.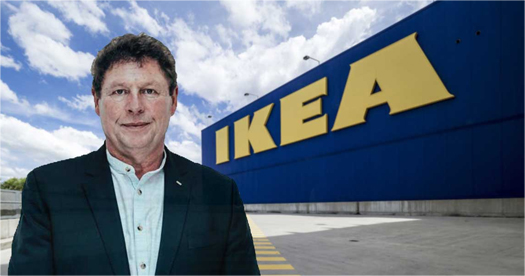 Peter Betzel to head IKEA India
Peter Betzel has been appointed as the new Chief Executive Officer of IKEA, the Swedish home furnishings company for its India business. He takes over from the outgoing India CEO Juvencio Maeztu, who moves into a global role as the CFO and Deputy CEO, IKEA Group (INGKA Holding B.V.). Betzel is known for his leadership skills and ability to drive growth in diverse markets, was heading the IKEA Group's largest market Germany prior to his assignment in India, and will take the lead in IKEA's expansion in the company, beginning with the upcoming launch of the first IKEA store in the country in Hyderabad this year. India is marked as one of IKEA's most important growth markets and the company has committed large investments to India. Prior to leading Germany, Peter was the Country Manager of IKEA Spain. He has also been a champion of sustainability and one of his many achievements is the delivery of one of the most sustainable IKEA stores in the world, at Kaarst, Germany. In India, apart from the growth-intensive plan, Peter sees diversity and inclusion as key topics to focus on as the company grows its workforce from 400 to 15,000 in the coming years. These values are what makes IKEA a unique place to work for and associate with, for co-workers and partners across geographies. "India is a vibrant, multi-cultural, multi-faceted and a really exciting market for IKEA. From what I have observed in the little time that I have spent here—people are warm, hospitable and ready to experiment with their home and surroundings. They want to have a good lifestyle and that is evident from the passion they display in the way they work and live. As I start my new role, I look forward to establishing IKEA as a meaningful, loved and trusted brand. I will be working with the local teams to bring in a unique global shopping experience offering good-quality and affordable home furnishing products to a diverse set of consumers across the country," said Betzel about his new role.
TVS scion Lakshmi Venu ties the knot
Lakshmi Venu, daughter of TVS Motor Company Chairman Venu Srinivasan and TAFE Chairman Mallika Srinivasan tied the knot with Mahesh Gogineni in Jodhpur at a private function attended by close friends and family. Gogineni is the great-grandson of N. G. Ranga, former parliamentarian, president of the Swatantra Party and a Padma Vibhushan awardee and son of Suguna and Dr Kamalendra Gogineni. A graduate from BITS Pilani and London School of Economics, and an MBA from Stanford, Mahesh Gogineni returned to India and became a technology entrepreneur. He has made a successful exit from his first startup and is currently pursuing his second startup, Gifskey. Lakshmi is the managing director of Sundaram Clayton Limited (SCL) and director of TAFE Motors and Tractors Limited (TMTL). She holds a doctorate from the University of Warwick and is a graduate in economics from Yale University. She spearheads Sundaram Clayton, which counts global auto majors, including Cummins, Volvo, Hyundai, Daimler and Paccar among its customers. She is credited with SCL's foray into the US with the setting up of a greenfield factory in Charleston, South Carolina, to manufacture high-pressure diecast and gravity-cast parts.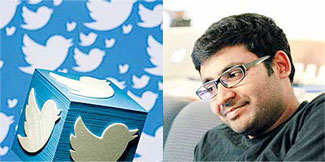 Twitter gets Parag Agrawal as CTO
IIT-Bombay alumnus Parag Agrawal who joined Twitter as an advertisement engineer has been appointed as its Chief Technology Officer (CTO). Agrawal joined Twitter in 2011 as an ads engineer, and most recently held the title of Distinguished Software Engineer. He takes the position held by Adam Messinger, who left in 2016. Agrawal completed his PhD in computer science from Stanford University in 2011. Before Twitter, Agrawal did research internships at AT&T, Microsoft and Yahoo. His contributions at Twitter include leading efforts to increase the relevance of tweets in Twitter users' timelines using Artificial Intelligence (AI). In his new role as CTO, he will be focused on scaling a cohesive machine learning and AI approach across consumer and revenue product and infrastructure teams. Twitter was on the lookout to hire a Director of Social Science in an attempt to increase the collective health, openness, and civility of public conversation, which will be on top of their agenda. Incidentally, this is the first time Twitter hasn't had a CTO for a while. Its first CTO, Greg Pass, joined in 2008 after Twitter bought Summize. Greg quit the social media major in May 2011. Messinger, a former Oracle executive, joined Twitter in November 2011 but only took over as CTO in March 2013.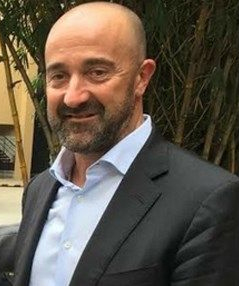 Chris Barbin, global culture officer at Wipro
Chris Barbin, co-founder & CEO of Appirio, a company acquired by Wipro a year and four months ago, has been named the global culture officer (GCO). Appirio has to its credit, been chosen for the 10 'Best Places to Work' awards, in its ten years of existence. Barbin, who will report to the company's CHRO Saurabh Govil, will work with Wipro's executive team, its Board of Directors, and a small dedicated team of change agents to evolve and advance worker experience at the company. Writing in the company's official blog, Barbin stated, "This isn't another 'digital transformation' initiative, nor is it about modernising technology or systems (although that will be a component). It's not 'just an HR thing' focused on what new incentives or training programmes we can put in place. Wipro already has award-winning programmes in place. It's more about how we will empower our people and teams across the world to move faster. It's about challenging belief systems and eliminating organisation friction." Wipro is not a new player in the corporate field as they have over seven decades of existence and boasts of 1,300+ customers and 1,80,000 employees. It has made the investment to ensure its technologies and offerings are some of the best in the industry, and its customers are constantly looking to its teams to keep them ahead of the curve. The whole idea of having a GCO is to stay relevant for the employees as well. "While culture may sound soft and squishy, this new role will be anything but that for me. What we recommend and put in place will be based on research (such as the recent culture work of Harvard Business Review), best practices from thought leaders, such as Netflix's Patty McCord, as well as hard-earned insights from a couple of decades in the fast-paced startup world. Wipro's leadership is very clear about its desire to be a leader in the digital era, and the research is clear that leadership and culture are intertwined," said Barbin, who has been the CEO of Appirio since its inception. Previously he worked at Borland Software, where before becoming its CIO, Barbin also served as the company's SVP of worldwide services, managing and growing its global consulting, education, and technical support organisations.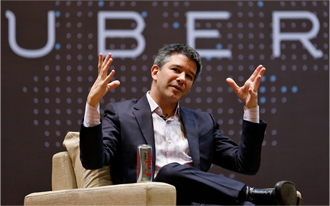 Ex-Uber CEO Kalanick's new venture
In what could be termed as the second coming, Travis Kalanick, co-founder and former CEO of cab aggregator Uber announced the setting up of an investment firm 10100 (read 'ten one hundred') which will focus only on companies in China and India. This was revealed by Kalanick himself through his Twitter handle. He goes on to say in his tweet that this new entity will take care of his investments that are of the for-profit kind as well as the not-for-profit investments. According to media reports, Kalanick will likely invest in startups that have between 10 and 100 employees—the magic growth stage for startups. He has also disclosed that the real estate sector, e-commerce and emerging innovation will be the key sectors for his for-profit investments in India and will be directed at largescale job creation which will be the target objective. Under the not-for-profit ventures category investments, education will be the top priority. Though he left Uber as CEO, he continues to be on its Board and is reported to have joined the Board of another company, Kareo, that is into medical office software. The announcement about his setting up an investment fund has not been accompanied by details of the source of these funds; however, since he is said to have sold around a third of his holding in Uber for a consideration of around $1.4 billion in January this year, it is speculated that a large part of these funds will find their way into the China- India-focused investment venture.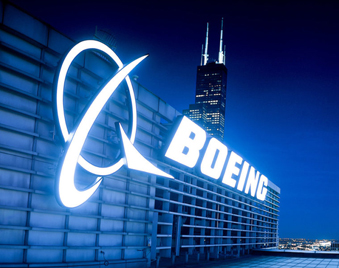 Boeing shortlists 13 startups
As they move into the last phase the Boeing HorizonX India Innovation Challenge, 13 startups are being shortlisted. The challenge was launched in association with T-Hub in November 2017 and saw 4,500 applications being received. Of this, 80 entries were shortlisted, which is now down to the 13 finalists. This also includes six teams from Boeing's research and technology centre. Boeing will finally select three startups from outside and three from its in-house centre to provide support and funding. In a statement Boeing stated the selected startups and internal teams will now work on perfecting their ideas and concepts to develop disruptive solutions and tackle complex challenges in multiple areas of aerospace such as IoT and AI. All the finalists will receive funding to participate in a three-month accelerator programme at T-Hub, where they will be mentored by Startup India, Boeing subject matter experts and industry experts to shape their ideas. The winners of the competition will receive a grant and an opportunity to engage with Boeing on future partnerships. This Innovation Challenge is aimed at attracting the best Indian startups to propose disruptive solutions to tackle complex challenges in the areas of autonomous and unmanned systems, advanced manufacturing, industrial IoT and automation, analytics, artificial intelligence (AI) and machine learning (ML). Entrepreneurs will be invited to present ideas on select themes that include drones and data application, factory productivity, supply chain, aircraft maintenance and services, passenger experience, defence, commercial and industrial uses.
HasGeek CEO Zainab re-defines perceptions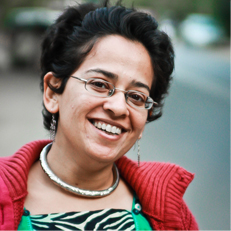 Overcoming intimidation is the key to success is what Zainab Bawa, co-founder and CEO of HasGeek says. She is of the opinion that the challenge for women in tech is to constantly second-guess themselves when it comes to knowledge. She believes that the phrase 'women in tech' needs to be re-thought because you don't necessarily have to be a programmer or a developer to be a part of the tech community. Zainab, who runs a startup that conducts some of India's best technology conferences, has no formal education or previous experience in programming, which is often seen as the basics of being a 'technologist'. She comes from a background of politics, sociology and economics, as she says, "I'm not a programmer and I'm not apologetic about it because I don't think you have to be a programmer in order to understand how technology functions or how to work with technologists." In a space largely dominated by men today, Zainab runs a company that curates some of the best technology conferences, bringing together domain experts and enthusiasts from across the world to discuss and share new ideas and happenings in the developer and technology space.
Compiled by Joe Williams