THE LAST WORD: NGOs need a corporate touch
As automation and artificial intelligence eats away at traditional jobs in the industry, imagine the potential of intelligent and well-meaning professionals choosing alternate careers in the social sector…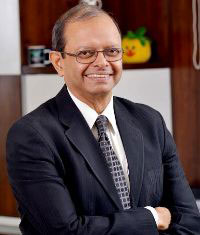 A few months ago, at a Board Meeting of Social Venture Partners International in Scottsdale Arizona in USA, a colleague from the US told me, "I am convinced that social work is too important to be left to the social sector. It needs a corporate touch and the kind of venture philanthropy discipline that entities like Social Venture Partners (SVP) introduces in all its worldwide chapters to ensure that good intentions translate to great outcomes." This statement may not go down well with the hundreds of thousands of NGOs and social enterprises in our country, but for many well-intentioned organisations in the social sector, a corporate touch has helped!
Three organisations that I have been involved with in the last three years bear testimony to this. SVP India, set up in Bengaluru four years ago by Ravi Venkatesan and some of us has over three hundred engaged partners and more than a dozen well-meaning NGOs which have been transformed into fast growing social organisations. Pune's own Jagruti, the nursing assistant training venture has grown from one centre with an output of hardly twenty graduates every year to multiple locations with nearly five hundred proud youth passing through its courses every year. SVP India's Million Jobs Mission has identified fifteen entities like Jagruti, which have the potential to scale nationally with the support of partners who want to see major change happen on their watch!
If one can credit the involvement of many corporate leaders for the success of SVP, look at the growth of Pune City Connect (PCC) led by the untiring Ruchi Mathur-an IIM Ahmedabad alumnus with 20 years corporate and social experience, who has built rapport with local, national and multinational firms and also the Local Government and corporators to create three pillars for city transformation. The adoption of over 50 Marathi and Urdu medium municipal schools and creation of both model schools and Shikshak Sahyogi Dals to help teachers develop the motivation and commitment to excel is a role model. For city youth, the establishment of three Skills Lighthouses with the future promise of one per ward showcases a unique model of sustainable livelihood creation starting with agency or aspiration building, providing counselling on livelihood options through employment, entrepreneurship and encouragement to dream of ideal vocations and providing help to get skilled in the area they choose. The ambitious Digital Pune 2020 plan, which envisages over two lakh citizens, carefully mapped to make one member of every underprivileged family in the city digitally literate through multiple media-stand-alone literacy centres, municipal buses and shipping computers fitted with a dozen or more computers each and thousands of volunteers being motivated and equipped to fan out into the city and make triple their number digitally ready.
The digital literacy programmes in many Indian cities have been designed in partnership with the Ministry of IT and Electronics by NASSCOM Foundation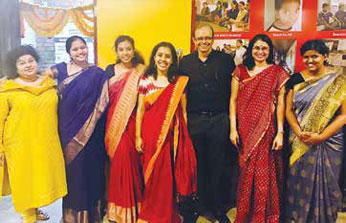 The digital literacy programmes in many Indian cities have been designed in partnership with the Ministry of IT and Electronics by NASSCOM Foundation, another entity which has blossomed in the last few years with the appointment of a seasoned corporate executive, Shrikant Sinha as its CEO. In three years, the Foundation, which was established as the social arm of National Association of Software and Services Companies (NASSCOM), over a decade ago has multiplied its impact ten times, with nation-wide programmes ranging from the Government's e-waste initiative, the public libraries revival and refurbishment programme with support from the Bill and Melinda Gates Foundation, the Skills and Digital Literacy Missions supported by key IT, BPM and Financial Services firms and initiatives like donation of software and hardware to NGOs and focus on physically and visually challenged youth to be skilled for jobs. Many firms employing "Tech for Good" have been recognised, mentored and supported by the NASSCOM Social Innovation Forum and the impact of the Foundation can serve as a role model for other industry foundations to use the funds and volunteering strength for national collaborative projects.
Recently announced ambitious programme of NASSCOM Foundation, in partnership with the Tata Institute of Social Sciences and Head Held High Foundation in Bengaluru, envisages the creation of "Metta Fellowships" to encourage companies to sponsor 11-month sabbaticals for middle managers and equip them to work on social inclusion in key projects and programmes around the country. Scalability is its power. As automation and artificial intelligence eats away traditional jobs, imagine the potential of intelligent and well-meaning professionals choosing alternate careers in the social sector and playing a role in leading three hundred million of their countrymen to a more rewarding life! The potential to do good in this country continues to be immense and the joy that many of us are deriving from spending a substantial portion of our time and money in giving a professional touch to social endeavours can be experienced by any and many who choose to share….and care!
by Ganesh Natarajan