COLLYWOOD: PEOPLE IN THE NEWS
Modi blooming as an Israeli flower!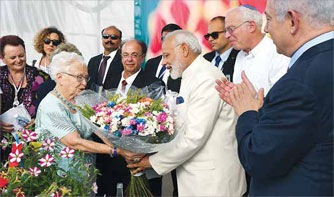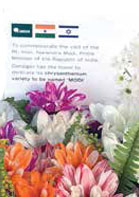 We have heard of streets, roads, halls and others named after politicians, but here is something that is blooming. In a special gesture to mark the first visit of an Indian premier to the Jewish nation, a new fast-growing Israeli flower was named after Prime Minister Narendra Modi. The Israeli Chrysanthemum flower has been given the new name "MODI", according to officials in Israel. "New fast-growing Israeli Chrysanthemum flower named in honour of Prime Minister Narendra Modi and will be called "MODI". Indeed, a #GrowingPartnership!," Israel's official twitter handle said in a tweet. Tweeting on the same, the office of the Prime Minister, also said, "Chrysanthemum flower will be named in honour of Prime Minister Narendra Modi. The flower will be called MODI". This was after Modi visited the Danziger 'Dan' flower farm along with his Israeli counterpart Benjamin Netanyahu in Mishmar Hashiva where they were briefed about the latest technologies being used for floriculture. The Danziger flower farm is one of Israel's leading floriculture companies with approximately 80,000 square meters of state-of-the-art greenhouses specialising in the reproduction of plants, founded in 1953. Moshav Mishmar Hashiva is about 56 km from Jerusalem.
Demonetisation still haunts RBI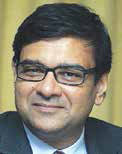 Indians may not want to recall the days of demonetisation, but the Reserve bank of India is still going through it, this time with counting machines to speed up the counting. This was disclosed by RBI Governor Urjit Patel, who told a parliamentary panel recently that the demonetised RS. 500 and RS. 1,000 notes deposited in the banks after November 8 are still being counted and therefore the figure of scrapped notes cannot be given. This was Patel's second appearance before the panel. After first appearing on January 18, he sought exemptions twice. He was accompanied by RBI Deputy Governors S S Mundra, N S Vishwanathan and B P Kanungo.
Railway employees to don Ritu Beri look
Railway employees who have customer-facing roles will be made to look customer friendly. They will sport designer uniforms, complete with fluorescent jackets and black and yellow T-shirts. Come the festive season in October, all employees comprising on-board staff, TTEs, stationmasters, guards, drivers and catering personnel will be in new uniforms designed by fashion designer Ritu Beri. Indian Railway logo embossed on half and full sleeve T-shirts in black and yellow combinations have been designed for the front office staff, while the catering staff deployed in trains will sport T-shirts in white with black border. The black coats of TTEs, guards and drivers will be replaced with two types of half-fluorescent jackets - yellow and green. The technical staff in workshops and production will also have a different look. Railway employees on a few Rajdhani and Shatabdi trains will kick-start the new look as a part of Project Swarn, and later on it would be extended to other services.
Chandra replaces Bhat at Tata Global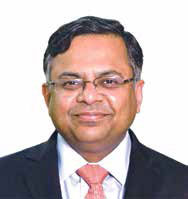 N Chandrasekaran will take charge from Harish Bhat as the Chairman of Tata Global Beverages. Tata Global was one of the Tata Group entities not chaired by Chandrasekaran despite his leading role in the company. With Tata Global under his belt, Chandrasekaran will chair six listed entities of the group, which include Tata Consultancy Services, Indian Hotels, Tata Steel, Tata Motors and Tata Power. It is also expected that Chandrasekaran will soon take over as the Chairman of Tata Chemicals, whose board is chaired by group veteran Bhaskar Bhat. According to Tata Global, Chandrasekaran was inducted as an additional director on the company's board and elected as Chairman in place of Bhat, who sought to step down. Bhat, however, continues to be a non-executive director with the Kolkata-based company. It was last November that Bhat had replaced Cyrus Mistry as the Chairman of the RS. 6,780-crore Tata Global.
Mithali Raj shatters record, becomes highest run-getter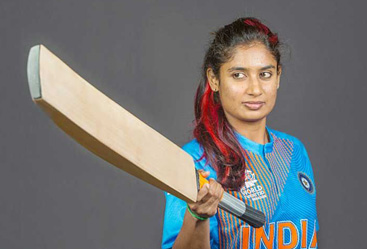 Women have matched men in many things, especially in the gentleman's game called cricket. India is proud of its many men cricketers who have made their mark in the world. Women too are not far behind. This time it is the turn of Indian skipper Mithali Raj who rewrote the world record book by becoming the leading run-scorer in women's One Day International (ODI) cricket. She achieved this feat against Australia in the ICC Women's World Cup 2017 match at Bristol recently. Before the encounter against the Aussie women, she was 33-runs short of the record of scoring 5992 runs in 191 matches, set by England cricketer Charlotte Edwards. The Chennai-based cricketer not only got past the mark, but also became the first ever woman cricketer to touch the 6,000 ODI runs mark. She has had many feathers in her cap including the feat of scoring seven consecutive fifties in ODIs after she played a terrific knock against England in the World Cup. Mithali has also notched the maximum number of ODI half-centuries (49) by any woman cricketer. The 34-year-old, who made her debut at the age of 16, has often been called the Sachin Tendulkar of Indian women's cricket. However, being compared to male cricketers is not something the Indian skipper is overly fond of.
Anny, the youngest to fly Boeing 777

She is just 30 and has made the cut, which many would work for life-long and yet not attain. This is Anny Divya, who became the world's youngest woman commander to fly Boeing 777. Born in Pathankot in Punjab, Captain Anny Divya wanted to become a pilot ever since she was a child. She did her schooling in Vijaywada, Andhra Pradesh. While she wanted to be a pilot, her parents wanted her to become a doctor, and were against her doing the career as a pilot. She was just 19 when she started flying the Boeing 737. Soon after her XII standard, she got into the Indira Gandhi Rashtriya Uran Akademi (IGRUA), the flying school in Uttar Pradesh with an education loan for further studies. She completed her training when she was 19, and soon stepped into the cockpit of Air India, which was her first job. She was sent to Spain for training, and on her return had the opportunity of flying Boeing 737. Since then there was no looking back for Anny, as she scaled new heights in flying. Although this profession is still male dominated, the perception that this profession is not for women has already changed to a large extent.
Mining baron's gesture for children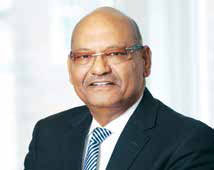 To boost child welfare, mining baron Anil Agarwal pledged 75% of his wealth for children. The 603rd ranked billionaire of the world and the 63rd richest man in India has pledged 75 per cent of his family wealth for the larger society, with the major portion going to nurturing over 7.5 crore children below the poverty line. The chief of the London-listed Vedanta Resources, an NRI billionaire, Agarwal, has a net worth of USD 2.4 billion according to the July 1, 2017 issue of the US magazine Forbes. "My aim is to give back to society from where we have got it all. I am keen to invest in India's human resource. We have already started a unique initiative of 'Nand Ghars', in which Vedanta is investing RS. 400 crores to create 4,000 'Nand Ghars' pan India," said Agarwal. The project, in association with the government, aims at strengthening the foundation of children below the age of seven years, their nutrition, health and education. This initiative is aimed at helping underprivileged children living in remote rural areas who are below seven years, with proper nutrition, healthcare and education. Agarwal had announced in 2014 to pledge 75 per cent of his family wealth to society at an event at the London Stock Exchange to mark a decade of his company's premium listing. 'Nand Ghars' have clean toilets, safe drinking water and electricity through solar panels and various education and recreation facilities. Vedanta Ltd is the world's sixth-largest diversified natural resources powerhouse post Cairn-Vedanta merger, achieving a market capitalisation of USD 14 billion.
Shantanu, Vivek awarded 'Great Immigrants'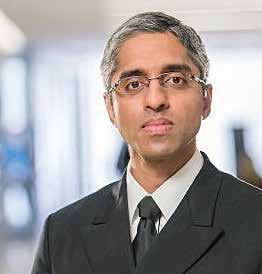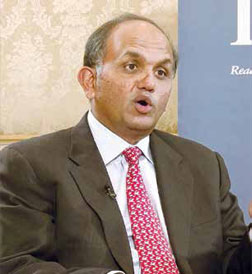 Adobe chief Shantanu Narayen and former US Surgeon-General Vivek Murthy are the two Indian-Americans who, along with 38 immigrants, have been honoured this year for their role in helping advance the country's society, culture and economy. Narayen and Murthy were honoured with the prestigious 'Great Immigrants' annual award on the US Independence Day on July 4. Murthy, 39, born in the UK and a Harvard and Yale alumnus, was appointed by former President Barack Obama in 2014, becoming the first-ever Indian-American to occupy the post and also the youngest ever surgeon general of the country. He was dismissed this year in April by the Trump administration. Narayen, 54, a native of Hyderabad has an undergraduate degree in electronics engineering, a master's degree in computer science, and an MBA from UC Berkeley. He is a board member of Pfizer and US-India Business Council (USIBC). He was among a select group of CEOs who met Prime Minister Narendra Modi in Washington for a roundtable during the leader's visit for the first bilateral meeting with President Donald Trump this week. Others include Canadian-origin social entrepreneur Jeff Skoll, who has been awarded the 2017 Carnegie Medal of Philanthropy, PayPal co-founder of Ukrainian origin Max Levchin, Iranian-origin philanthropist and entrepreneur Hushang Ansary. The award was instituted in 2006 by the Carnegie Corporation of New York to recognise the contribution of naturalised citizens representing more than 30 different countries of origin, a wide range of personal immigration stories, and a high-level of professional leadership in numerous fields. According to Vartan Gregorian, president of Carnegie Corporation, this annual tribute to 'Great Immigrants' demonstrates the richness of talent, skills and achievements that immigrants from around the world bring to every sphere of American society. He said their campaign aims to remind US the debt it owes to generations of immigrants who become citizens and contribute to the progress of the country. The Carnegie Corporation of New York was established in 1911 by Scottish immigrant Andrew Carnegie to promote the advancement and diffusion of knowledge and understanding.
Irom Sharmila to tie the knot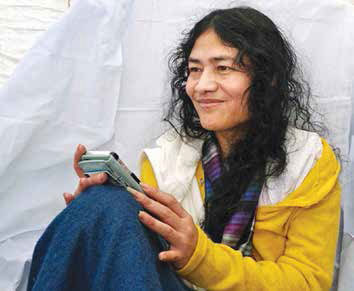 The much talked about Irom Sharmila, the indefatigable fighter against the Armed Forces Special Powers Act (AFSPA) in Manipur, is back in the news, this time for personal reasons. She has decided to tie the knot. She filed an application for marriage with her long-time British friend Desmond Coutinho. Sharmila, who had a disastrous debut in the assembly elections in Manipur this year, filed the application under the Hindu Marriage Act. The Sub Registrar told her that since it is an inter-religious marriage, they have to file the application under the Special Marriages Act. Sharmila, who moved to Kodaikanal, Tamil Nadu has been living with her friend for some months. Sharmila is popular for her more than 16-yearlong hunger strike demanding the withdrawal of the AFSPA from Manipur. She ended the fast in August last year. Sharmila had launched her fastunto- death on November 4, 2000, demanding the repeal of the Armed Forces (Special Powers) Act, 1958. Coutinho, an NRI originally from Goa, and Sharmila have been in love for a long time. He used to rush to Imphal to be with her whenever she was presented before a local court where she was tried for attempting to commit suicide. On one occasion, he was beaten up by angry women activists on the court campus after he was seen holding Sharmila's hand inside the courtroom.
Amazon's Kinjal Choudhary moves to Volvo Eicher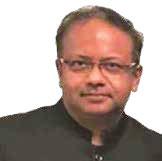 In less than a year since Kinjal Choudhary took over as China Fortune Land Development Company director HR, the former HR head at Amazon India has joined VE Commercial Vehicles, a Volvo Group and Eicher Motors joint venture, as the senior Vice President and Group CHRO. Choudhary comes with around two decades of experience across sectors starting from FMCG, startups, ITES to e-commerce. He has delved into manufacturing, supply chain, sales and corporate HR functions. He thus brings with him rich exposure and expertise in areas such as compensation and benefits, performance management, organisation design and development, and more. He also has extensive industrial relations experience across regions in India. He is of the opinion that the market for commercial vehicles in our country will grow manifold in the next decade. With the implementation of GST, the demand for long-distance hauling and carrying would only increase, he believes. Choudhary has immense knowledge of the markets in India. At Amazon, he spearheaded end-to-end HR operations in India, managing a total employee base of 25,000 and an HR team of 60 across the country. Earlier, he was with PepsiCo, as the Vice President- HR, South Market Unit, and climbed up the ladder to be the Director-Compensation and Benefits in 2011, and then went on to be the Senior Director, HR in 2014 before he moved on to Amazon in 2015. The economics graduate and holder of a master's degree in human resource management from XLRI Jamshedpur, he has also worked with ITC Infotech India, HUL and ITC.
Rajagopalan to lead Heidrick & Struggles

Nasdaq-listed company Heidrick & Struggles, global provider of executive search, leadership consulting and culture shaping services, has named Krishnan Rajagopalan as its President and CEO. This is the second time that an Indian-origin person has been made CEO in the fiercely competitive executive search industry. Rival Egon Zehnder had named Rajeev Vasudeva as its CEO in 2014. Rajagopalan, who has been with Heidrick & Struggles since 2001, succeeds Tracy R Wolstencroft, who now becomes the Chairman of the company. He was previously acting CEO at the firm, and prior to that the head of global executive search practices. For a time, he also led the firm's leadership consulting practice. A pass out of The Johns Hopkins University, Rajagopalan has been recognised by Businessweek as 'one of the 100 most influential executive recruiters in the world'. His main armoury has been to tap leading senior- level searches for clients in the management consulting, technology services, outsourcing, and venture capital businesses.
By Joe Williams