CORPORATE HISTORY : Custard powders yummy SUCCESS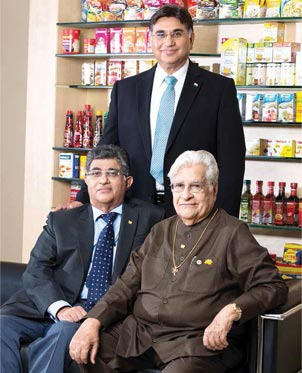 Bahri Malhotra, Chairman, Weikfield Industries, known in Indian homes for its custard powder and jelly—pens an emotional and thought-provoking journey of this enterprise, on the occasion of the 60th-year-anniversary of the company that is synonymous with lip-smacking desserts, sauces, mushrooms and now health foods
Sixty years is quite a long time, a lifetime almost, in any journey. I am grateful to the Almighty for giving me the opportunity of being part of this journey from its very inception till today. My misfortune lies in the fact that almost all of those who began this chapter with me are no longer with us to see the fruit of their hard work. To say that I miss them would be a big understatement, and I take this opportunity to pay my heartfelt homage to those dear departed souls.
I must especially mention here the tremendous role and impact that my most respected elder brother, SP Malhotra and my Revered Bhabhiji, Smt Rajinder Mohini Malhotra played in both my life and the life of Weikfield. It was SPji's inspirational and visionary leadership and innate business acumen, and a never- saydie spirit, that was at the heart of our success. The values he laid down and practiced himself, became the guiding forces for all our family members, old and young. Our Bhabhiji was the glue that kept us all together through thick and thin. Her love, generosity of spirit and common sense wisdom, kept us all going whatever be the circumstances. I wish they were here today, to share this very important milestone in the history of their creation. I miss them dearly, most of all.
Having been part of the beginning of Weikfield, I thought I would share with you how it all began and some interesting facts and anecdotes of our early formative years, when it was a make -or-break for us.
We were refugees from Rawalpindi, who made Poona our home. Having left everything behind, we struggled to make a living and tried many things. Having been auctioneers in Rawalpindi, we started buying government and military surpluses in auctions and selling them all over the country.
One of the lots we thus purchased in 1955 was of custard powder, a product we knew very little about. I brought a can home, and my Revered Bhabhiji said, let me try and make it. After a couple of missed attempts, she made a lovely custard pudding which we all found delicious. Many schools, hotels and bakeries used to buy this product and this set off a chain of events, where my elder brother the late SP Malhotra, decided to get into the manufacturing of this product. The presence of the NCL in Pune was a great resource for our R&D and with trial and error and much effort, where my younger brother Harish and I would blend the recipes and Bhabhiji would prepare the pudding and give us her suggestions for improvement; we were eventually successful in making a delicious, tasting product.
We had a product. Now came the question, to sell the product, we needed a name or brand.
Our product was a Western dessert, and we instinctively knew that calling it "Malhotra" Custard or "Bharat" Custard, would not be accepted by the consumers. It had to have a European or English-sounding brand to be accepted or we would fail. During our trading days, one of our associates had a small office in Ballard Estate in Bombay. Every time we walked from VT station to his office, we would cross a lovely heritage building called `Wakefield House'. Spelled WAKEfield. It sounded typically British and we really liked that name. It belonged to the company that made Castrol lubricating oils. We decided to name our brand 'Wakefield'. However, we also knew that if we copied the name ditto, we could attract trademark litigation. So using our own desi ingenuity, we tweaked the spelling, keeping the pronunciation the same and well, WEIKFIELD was born. The rest I suppose is history.
We were refugees from Rawalpindi, who made Poona our home. Having left everything behind, we struggled to make a living and tried many things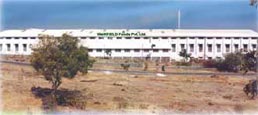 The first few months of our existence were especially tough. I was allotted the sales portfolio by Bhaisaheb. I used to load one or two cases of custard powder on my cycle carrier and go shop to shop to sell. Many of them had been my customers from my auction purchase and sales days, especially the convent schools and missionary institutions. It was very tough to convert them to stock our products in place of the multinational brands they were well accustomed to. I learnt many lessons during those days, but with persistence, I succeeded in most cases. Then I was deputed to expand the market all over the country and I restarted travelling continuously for 20 to 25 days a month appointing distributors in every important city and town. Our first distributor was Lucky Stores in Panchgani who still continue today, 60 years later. Mr Sharom Javanmardi, son of my good friend the late Merwan has carried forward the enterprise. The boarding schools in Panchgani were, and even now are, good customers for our products!
We appointed some of the biggest distribution houses of that time like G Atherton & Co, as our regional distributors, which gave us quite a good boost in retail sales.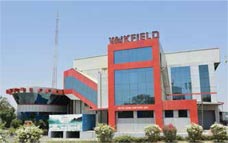 In the mid-1950s, such products were either imported, or imported in bulk and packed here by some well-established multinational companies, like corn products, which, over the past 12-15 years is part of Hindustan Unilever. They sold just one pack....a one pound can. So if a restaurant needed 10 pounds they bought 10 cans, and if a housewife needed only 50 or 60 grams she also had to buy 450 grams. We saw an opportunity there. We started offering 10 pound and 25 pound packs to the bulk consumers. Since the packing and labour costs were much lower, our price was half of the 10 one pound tins, they used to buy. And for housewives, we introduced the quarter-pound or 113-gram packets, which again meant that she had to make a very small monthly investment to make the moderate quantity of dessert she needed for family and guests. This multi packaging innovation, gave us an advantage over our well established multinational competitors, who, then, were forced to copy us, but, thankfully very slowly.
Our next big challenge was how to expand our consumer base over and above the small population that was used to Western cuisine, hotels and restaurants etc. As struggling startups, we certainly did not have the means to go for massive advertising. And also, advertising would not have changed the food habits of the people. So thinking back to how we ourselves discovered custard pudding, by actually tasting it, we knew that getting people to taste and like the product was essential to our success.
Weikfield Products
Deserts & Ingredients
Custard Powder
Baking Powder
Cornflour
Vegetarian Jelly
Cremelle Powder
Freeze Ice Cream Mix
Cocoa Powder
Icing Sugar
Vanilla Powder
Fresh Vegetables & Fruits
Processed Vegetables & Fruits
Sweet Corn Kernels
Canned Mushroom
Tutti Frutti
Sauces, Pickles & Condiments
Condimental Sauces
Chinese Sauces
Chilli Vinegar
Mustard Powder
Prepared Mustard
Mushroom Pickle
Mayonnaise
Health Foods & Beverages
St. Dalflour Fruit Preserve Glucovin-D
Drinking Chocolate Powder
T-Lite' Zero Calorie Sweetner
Organic Tea
In 1958, there was an International Trade Fair in Delhi, on what later became the Pragati Maidan Exhibition complex. Putting all our meagre resources together and negotiating very strongly with the authorities, we took up a large pavilion at this fair. We purposely chose a site where there was a big open space abutting the stall. On this space, we set up a number of tables and chairs with garden umbrellas, and here we served our custards and jellies to the vast numbers of visitors, from mainly North India. It had the desired effect. People loved the taste and bought and took back small packs of these products to try at home. Our experiment had succeeded, and sales at the stall even covered a large part of our exhibition costs. Soon North India became our biggest market. This showed us the way ahead, and we repeated such participations in many cities with good results.
My brother Shri SPji was very strict and firm and obsessed that the quality of our products had to be as good as or better than anything else in the market. Also, we knew that the Army was a big consumer of products like ours for soldiers, comforts, hospitals, etc. But the Army had their own very high-quality and hygiene standards, much more stringent than the civil standards under the PFA Act.
We thus took on the challenge right from 1957, to conform to Army standards, and worked very hard at it. The result was that we were successfully registered with the armed forces, which, at that time became one of our major customers. This registration and acceptance as the sole suppliers due to our quality and hygiene standards in our small factory behind our home in Koregaon Park, paid us rich dividends. We were able to serve our armed forces in the 1962 Indo China war. We supplied huge quantities of vitamin fortified juice powders to our jawans fighting in the high altitudes in Ladakh, etc which were very important nutritional aids to their health in those difficult regions and conditions. Our products were regularly air dropped to the jawans. We were given a special status under the Defence of India rules in force during the war, for priority on scarce raw materials like sugar and logistics support for trucks, etc. We were very proud indeed that we could serve the nation in our own humble way
Those were days of extreme foreign exchange shortage and the food machinery manufacturing in the country was in its infancy. We needed up-to date equipment to modernise our production and the only way was to import. Getting import licences was a backbreaking task, involving numerous trips to The DGTD and CCIE offices in New Delhi to plead our cause. In 1960-61 we finally succeeded in getting some small licences to import some equipment from West Germany.
I recall that my dear friend the late Shri H K Firodia was on the same hopping Air India flight to Frankfurt. He was also going to buy a plant to make the legendary three-wheeler tempos from Germany and we shared our experiences and difficulties many times even after returning home from that visit. The shortage of foreign exchange and impossible import licences, forced us to motivate local vendors to develop suitable machines and we brought in many such manufacturers to our factory to copy the imported machines. I'm really happy to say that many of them were equally enthusiastic and worked very hard and closely with us to develop indigenous equipment of almost equivalent quality and output, in terms of performance, but perhaps not in looks and elegance!! That was the first era of 'Make in India' of which many of us were an integral part, and proudly so. It was always our endeavour to promote import substitution and go for imports only as a last resort, as part of our national duty. Of course, things have changed a lot especially since 1991, and while Indian industry has developed by leaps and bounds, we do resort to imports of specialised equipment now and then when necessary.
We were able to serve our armed forces in the 1962 Indo China war. We supplied huge quantities of vitamin fortified juice powders to our jawans fighting in the high altitudes in Ladakh
We were operating from an improvised factory behind our rented home at 116 Koregaon Park from 1957 to 1961. Once again, my Bhabhiji was the catalyst who insisted that we should have an independent modern factory of our own at a respectable place. While we men wanted to buy ourselves a home with some funds we had accumulated by then, she flatly said that a new factory was her first priority and a home could wait. So we set out to find some land. The Commissioner at that time, one Mr Naik, offered us land in the newly industrial town of Pimpri-Chinchwad. We almost purchased the plot on the main Bombay Pune Road at Akurdi where later Formica set up their plant. However, while driving back from a site visit, SPji thought aloud that if we built the factory there, we would be far from home and would have to carry a dabba for lunch. This was unacceptable to him. He said "arre, roti ke liye Sab kucch karte hain, toh yeh nahi jamega!!" Thus began our search nearer to Koregaon park, and we bought our plot on Nagar Road, where we built our landmark factory in 1962. This was inaugurated by the late Shri Y B Chavan, the then Defence Minister, and a great visionary of Maharashtra.
In 1961, Yuri Gagarin of Russia was the first man to have orbited the earth in space and we were very elated that the world had entered the Space Age. To commemorate this, Bhaisaheb asked the architect to design a rocket-shaped entrance to the new factory, and this was a unique landmark feature on Nagar road for over four decades.
From a one-room, two employees and two product start-up on Main Street, is how it all began. And today spread over three states with over 900 working, this plant has come a long way. And the state-of-the-art plants producing over 50 products and sold in over 25 countries has been a long journey, but very satisfying story of sweet success.
By Bahri Malhotra