BOLLYWOOD BIZ : Actors who perform their own stunts
Movie stars are known for their looks and acting chops. Some, however, go above and beyond their calling and put their life at risk to perform their own stunts. When an actor performs without a stunt double, it not only looks much more authentic on screen, it gives them a cultstatus as an action star. This edition, Corporate Citizen presents actors that set the silver screen on fire by performing their own stunts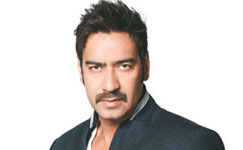 Ajay Devgan
Ajay Devgan is one of the most unconventional leading men in Bollywood. Son of veteran stunt choreographer Veeru Devgan,Ajay was expected to follow in his father's footsteps and become a stuntman. However, he made his debut with Phool aur Kaante, which became a blockbuster hit and cemented his status as a bonafide star. The movie is best remembered for its opening scene, where Ajay performed a split while balancing between two motor cycles,a stunt he repeated for Golmaal in 2006.Through out the 80 s and the 90s, Ajay Devgan became popular for performing death defying stunts in his movies, and earned the respect of fans and filmmakers alike. Even today, Ajay is seen performing his own stunts in his latest blockbuster Shivaay, shot in the icy peaks of Bulgaria.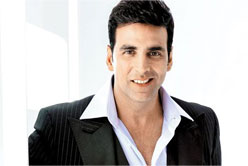 Akshay Kumar
Akshay Kumar is the first actor that comes to mind when it comes to Bollywood stars doing their own stunts. With a black belt in taekwondo, Akshay has always been an adrenaline addict and performs all the stunts for his movies. In fact, his break out role in the 1992 action film Khaladi washailed for the high octane stunts done solely by him. All through, the 1990's Akshay's signature became action movies with death defying stunts which earned him the sobriquet 'Jackie Chan of Bollywood'. Even now, at age 49, the superstar doesn't shyaway from doing his own stunts. That's the hallmark of a true action legend!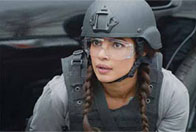 Priyanka Chopra
Priyanka Chopra has achieved international stardom in the last few years. One of the reasons for her popularity is that she performs all her stunts in the FBI thriller Quantico.Back home too, Priyanka has done her own stunts for Mary Kom as well as JaiGangaajal. Looks like sheis reinventing herself as anaction heroine. From Miss World to action star – PChas come a long way.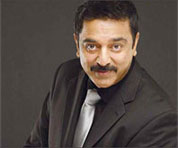 Kamal Hassan
Before Aamir Khan introduced method acting to the masses, Kamal Hassanwas living his roles to the hilt. This South Indian superstar would so embody the role he was playing, that he would refuse to let stuntmen do his stunts and insist on performing them himself. Once, in a conversation with none other than JackieChan, when asked by the legend how many bones he broke while doing stunts,Kamal Hassan replied 33 and counting.
By Neeraj Varty