CRADLE OF LEADERSHIP : Varsity of Diversity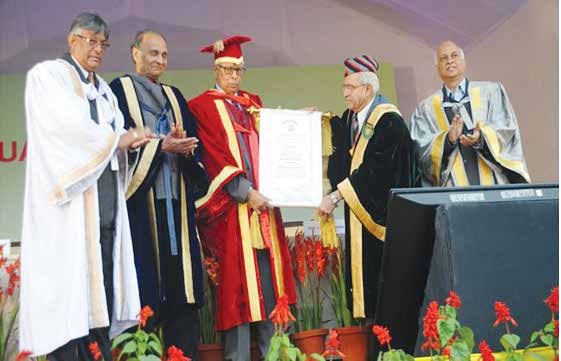 University par excellence, Jamia Millia Islamia needs no introduction. The revered seat of learning that completes its centenary in 2020 has scripted the success stories of many, including the likes of prominent journalist Barkha Dutt. Vice-Chancellor, Jamia Millia Islamia University, Prof. Talat Ahmad talks about what makes it the distinguished centre of education that it is today...
Briefly trace the history of the premier institute that Jamia Millia Islamia University is.
Jamia Millia Islamia was established in 1920, during the colonial period with a vision to bring about social change and uplift the society through meaningful interventions in education. As we approach our 100 years of excellence in education, it is with a sense of pride and fulfilment that we look at completing our century of being around. It has been a long and arduous journey with many a milestone. In 1962, Jamia became a "deemed university" recognised by the University Act, 1958 and then in 1988 JMI was accorded the status of a Central University, affirming its position as a leading educational institution in the country. Over the years, JMI has grown both in terms of adding new research centres and programmes and strengthening our existing courses in the Sciences, Social Sciences and the Humanities. Today, it is a premier seat of teaching, learning and research and a much sought-after destination for students from across the country.
Jamia Millia Islamia University is today a premier institute of education. What factors, would you say, have contributed to its immense success?
The major factors that have contributed to Jamia's success include its distinct character that emanates from its rich history. JMI was founded by leading nationalist Muslims of the time, including the likes of Hakim Ajmal Khan, Mukhtar Ahmad Ansari, Abdul Majid Khwaja, Mohammad Ali and Shaukat Ali among others, not to mention the contributions of Dr Zakir Husain, one of its Vice-Chancellors, who went on to become the President of India. We have inherited a glorious past that prepares us for the future. Other factors include its committed faculty and cutting-edge programmes that prepare its vibrant and diverse scholarly community for any future challenge.
Tell us about the placement cell of JMI. What are the average packages grabbed by students? What is the highest package that a JMI alumnus has fetched?
Jamia has quite a proactive placement cell that has not only managed to get the best of recruiters and organisations to the campus, but also achieved a high level of industry integration. This academic year, as many as 69 companies came down to JMI for placements. A total of 380 jobs were offered to our students, out of which 136 were offered by TCS alone! On an average, most of the companies offer five jobs across different courses.
Being a minority institution, how does JMI ensure its diversity of students?
The diversity of students is a well-known and much celebrated aspect of Jamia's campus life. Not only do we have students from across religious, linguistic and geographical denominations, but we have also managed to ensure a healthy mix of students from the marginalised and under-privileged sections of society, primary among them being Muslim girls who had until now been denied access to education. Our status as a minority institution has therefore not impinged on our student diversity in any way whatsoever. In fact, now more non- Muslims will join us as 50 percent seats will be open for general category students.
In spite of various institutions with various courses on offer, its AJK Mass Communication Research Centre (MCRC) which is among the most popular. Why?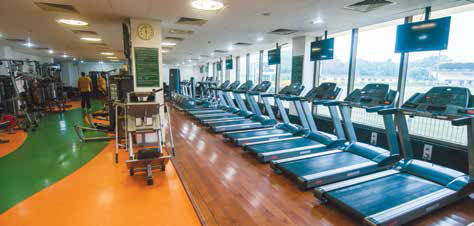 Indeed AJK MCRC is a coveted mass communication centre that has created a niche for itself not just in India, but in all of Asia. It has consistently maintained very high standards in teaching, and in training generations of students who have made immense contribution in all areas of mass communication—be it film, radio, television, photography (including traditional media). Today, MCRC students are in leading positions in most media houses and have done Jamia proud.
MCRC, with its liberal, progressive and critical strand of taking up social issues has shaped media students who have changed the media ecology of the country. Our students are everywhere from NDTV to Aaj Tak, TV Today, not to mention Hindustan Times, The Times of India and other national newspapers. They have turned out to be successful radio hosts and TV news anchors and many of them have joined the Bombay film industry on the production side.
'Our next focus is on environment and green energies. We hope to engage more actively with Geo-spatial technologies and disaster management techniques. We have already earned a name in nanotechnology and in theoretical physics and we propose to carry out more pioneering work in the interdisciplinary areas of sciences.'
How tough is the admission process at JMI?
Our admission process is very competitive and rigorous. For instance, for this academic year, 2016-17, we have received a record number of registrations of over 1,43,726 applications to our various courses. To add, we now offer B Tech admission through JEE and to dentistry courses through NEET. This makes the admission process more transparent and efficient.
JMI has several notable alumni to its credit. What moulds them?
Jamia Millia Islamia builds a sense of character, tempering progress with moral values such that our students are not just achievers in the sense of how they fare in their careers and workplaces, but also aspire to contribute to the larger life of the country and society. Life at the campus familiarises them with the actual realities of our society— socioeconomic disparities, digital divide and other problems that are of major concern. JMI teaches its students the importance of equity, social justice and dignity—values that are fast-diminishing in the globalised world of today. At the same time, JMI provides for an inclusive space where students learn the importance of equality, social justice and above all, tolerance and harmony. They have the opportunity to work in laboratories that are cutting-edge and modern. Besides, they learn from a faculty that is itself quite diverse and up to date. All of these make our students distinctive and confident, setting them apart from others. We are proud of our alumni and their vast network. They are a highly engaged and active lot and testify to the fact that universities shape the future of students and their course in life. The importance of higher education to society can therefore never be underestimated.
The Department of Civil Engineering is among the oldest and largest department in the Faculty of Engineering & Technology. Tell us about the department.
Being one of the oldest and the largest departments in the Faculty of Engineering & Technology indeed, the Department of Civil Engineering has made notable contribution. The department has produced several eminent engineers who have played a key role in the planning and execution of many important civil engineering projects in India as well as abroad. The department offers two undergraduate courses in civil engineering, besides a Master's programme with specialisations in Environmental Engineering and Earthquake Engineering. In addition to these courses, it offers doctoral programmes in all the major specialisations of civil engineering.
'We are reading our vision for 2030 and will follow an ambitious programme to take the university to the next level in research and teaching. We have signed several MoUs with institutions abroad, and I do hope that there will be a steady exchange and two-way flow of students and faculty, so that they are exposed to the very best in research and teaching in their field'
Tell us about your research department...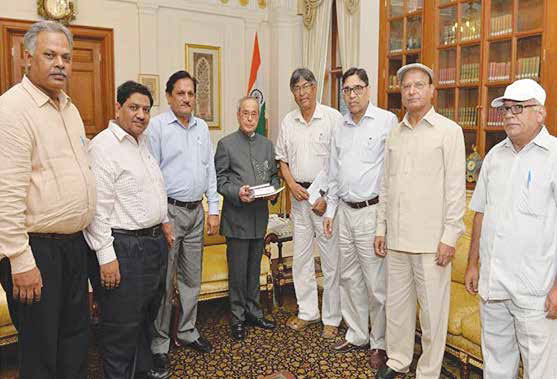 More than 35 PhD research scholars, including many from foreign countries, are currently working in the department on emerging research areas. Steering all of this, is its dedicated faculty comprising 22 highly qualified and well-regarded teachers who hold expertise in their subjects.
Over a period of time, the department has built up a wide research potential. The research programmes of the department are funded by various agencies such as the Ministry of Human Resource Development (MHRD), Department of Science & Technology (DST), Ministry of Environment & Forests (MoEF), Central Pollution Control Board (CPCB), All India Council of Technical Education (AICTE), University Grants Commission (UGC), Ministry of Steel and Ministry of Urban Development. Major areas of research in the Department include sustainable development, low-cost sanitation, water treatment, air, noise and water quality modelling, reuse of concrete, application of GIS and remote sensing in water resources and environment, vulnerability assessment, seismic analysis of structures, retrofitting, soil structure interaction, hydro-climatology, water resource assessment and management. The department has established state-of-the-art experimental facilities and laboratories in different fields of civil engineering. It has received prestigious funding under Fund for Improvement of Science & Technology (FIST) from Department of Science & Technology (DST) and Special Assistance Programme (SAP) from the UGC.
What are the new disciplines introduced by JMI?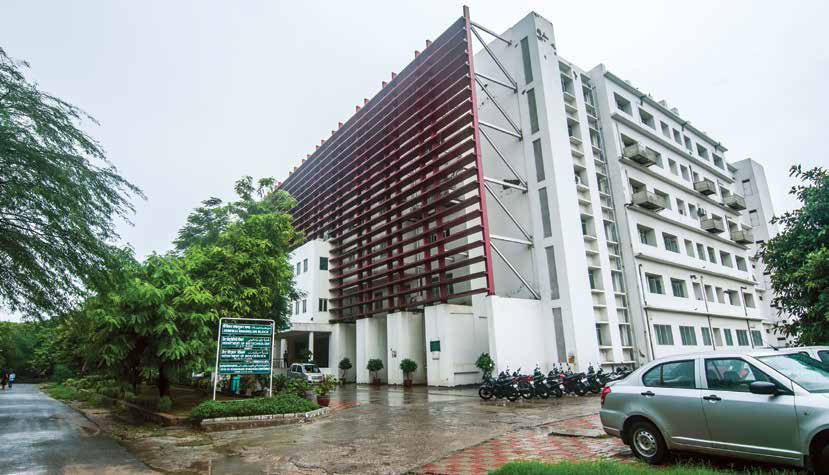 In the last 10 years, Jamia Millia Islamia has added several new research centres in the areas of Sciences and Social Sciences. These centres are interdisciplinary and are working on new and upcoming areas of research in their respective domains. This has contributed tremendously to academic richness, multidisciplinary, pedagogical innovation and quality of research being pursued at Jamia. These centres offer programmes which are unconventional and in keeping with the dynamic social and scientific needs of society. These include centres that work on novel areas like Arab cultural studies, peace and conflict studies, Northeast related studies and policies, studies on social exclusion and inclusion, comparative religion and civilisation, Dalit and Minorities Studies.
The Centre for Physiotherapy is the first of its kind in India as is also our large and expansive dentistry department. In 2014, the Centre for Innovation and Entrepreneurship was established to promote a spirit of innovation among our young students. Similarly, the Centre for Interdisciplinary Research in Basic Sciences takes up new and interdisciplinary research and teachings in Basic Sciences. The Centre for Theoretical Physics is doing extraordinary work to promote scientific research, advanced teaching and training in areas of theoretical physics, cosmology, high energy physics, nuclear physics, astrophysics, gravitation in particular. In 2011, the Centre for Nanosciences and Nanotechnology was established. In 2015,we set up the Central Instrumentation Facility to provide a central facility of the latest and advanced analytical instruments for research in the application areas of physical, biological, allied and interdisciplinary sciences. We have approved and added many new courses over the last two years since I took charge of the university. Some of them (2015-16) are MA-in Gender Studies, M.Sc. in Biophysics, PG Diploma in Public Health, Diploma in Disaster Management, PhD in Art History; (2016-17) M.A. in Politics: International and Area Studies, M.A in Arab Islamic Culture, M.Tech in Computer Engineering, MTech in Electronics and Communication Engineering, MA in Social Exclusion and Inclusive Policy, a certificate course, a diploma as well as an intensive diploma in Chinese language and BA/ LLB (Hons) in self -finance course.
What are the selection criteria for the faculty of JMI?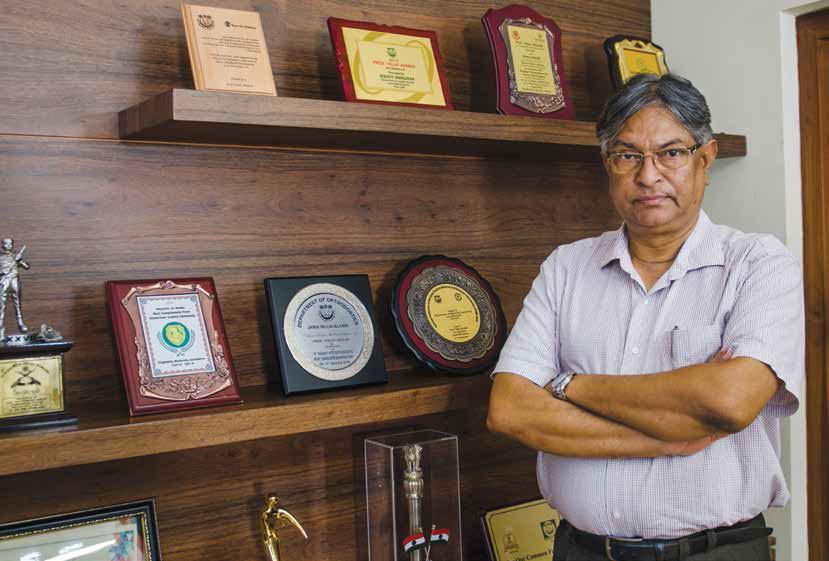 The university follows the rules and regulations set by the University Grants Commission (UGC). We have also followed and implemented the API norms fully. Being located in New Delhi, we receive applications from the finest scholars from across the country and have benefited from an extremely talented, academically productive and dedicated faculty. Our faculty has contributed to the world of education not just through teaching, research and publications but by keeping the spirit and idea of Jamia Millia Islamia alive. Given their qualifications and research interests, it is apparent that they are quite a motivated force that is constantly tapping in on new opportunities to undertake more collaborative and highquality research. It is a pleasure to inform you that two of our faculty members got selected for the membership of the prestigious National Academy of Sciences India for the year 2016. As a university, our Human Resource Centre regularly conducts programmes and workshops for the faculty in order to help them refresh and reflect on their learning. Besides, there is a lot of exchange happening both on the local and national level. The faculty is very active and has taken up research in the frontier areas of Sciences and Social Sciences. Jamia offers them an ideal setting both in terms of teaching and research as also a vibrant social and cultural life. More than 150 new teachers have been recruited/ promoted across different disciplines since I took over as the Vice Chancellor. Many pending cases of promotions were cleared too. Some of them were a decade old! Faculty promotions also motivate the teachers to give their best to a university that ensures their growth and development.
Does JMI lay emphasis on research?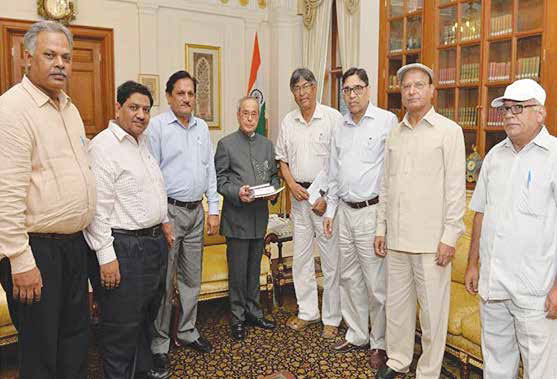 We lay tremendous emphasis on research. The number of new research centres that we have added to the university in the last ten years or so is testimony to the fact. In addition to that, I have taken keen interest to push research ever since I took charge of the university in May 2014. Soon after joining, I undertook key reforms to boost research by creating two administrative units, that is, Director (Academics) and Director (Research) to streamline teaching as well as research. These efforts have borne fruit and we have succeeded in bringing research to the forefront. You can gauge this from the list of major institutional projects and programmes that our departments have been awarded lately: DRS SAP III to IV has been awarded to various Departments. i.e. Geography, Political Science, Urdu, etc.; DST FIST Assisted programme to Dept of Electrical Engineering worth Rs.203 lakh; GIAN (Global Initiative of Academic Networks) awarded by IIT Kharagpur amounting to Rs.40,80,000/- to six faculty members (and many more are awaiting approvals); Wi-Fi/ hotspot campus connect approved by MHRD to JMI; Centres with Potential for Excellence in Particular Areas (CPEPA) awarded to Centre for Culture, Media and Governance. Furthermore, Jamia won the Visitor's Award for Research (Cosmology and Astrophysics Research). The President of India conferred the coveted award in February, 2015. Jamia also set up an incubation cell for technical, social and entrepreneurial efforts. In future, I further plan to reorganise some of the academic and research centres to ensure high quality research, teaching and publications from our end.
'Studying at Jamia is a unique and fulfilling experience, one that shapes and touches the lives of each and every student in a positive and holistic manner. Jamia instils values in its students and the overall atmosphere on campus provides the best ambience to exchange knowledge and disseminate new ideas.'
Tell us about the state-of-the-art facilities and laboratories at JMI.
We take pride in providing our students the best of laboratory and instrumentation facilities. Our labs are equipped with the very latest equipment which makes our students industry-ready. We strive to firmly ground their knowledge in research. We make every effort to bring our students to meet international levels. The Central Instrumentation Facility (CIF), which was established in 2015 is a service providing centre. Its objective is to provide a central facility of the latest, state-of-the-art and advanced analytical instruments for research in the application areas of physical, biological, allied and interdisciplinary sciences.
What is Jamia Millia Islamia University envisioning next?
Our next focus is on environment and green energies. We hope to engage more actively with geo-spatial technologies and disaster management techniques. We have already earned a name in nanotechnology and in theoretical physics and we propose to carry out more pioneering work in the interdisciplinary areas of sciences.
How does the university ensure all-round development of its students?
As discussed above, we offer some of the finest and cutting-edge courses, wherein students are taught by renowned and well-known academicians who have made a mark for themselves in their area of study. We have constantly kept pace with the changing requirements of the curricula and pedagogy. In terms of the all-round development of the students, the Office of the Dean Students' Welfare (DSW) organises social, cultural and other events along with workshops and trainings that continue throughout the year in order to instil confidence in our students that match the very best nationally and internationally. The university is equipped with huge auditoriums and amphitheatres where students perform and showcase their talent to the larger public.
You may be aware that the university has a very well-equipped sports complex popularly called the Bhopal Ground. It has a sprawling and well-maintained ground for cricket where several national-level cricket tournaments, like Ranji Trophy, etc., are regularly organised. That apart, it boasts of facilities and grounds that are conducive to playing other sports such as hockey, football, volleyball and basketball. Besides, there are two other grounds for tennis. The Jamia Sports Complex has a gymnasium as well for in-house tournaments for table tennis and many other sports. Besides, social and welfare trainings (e.g. NCC, NSS, etc.) are regularly provided to all the students to ensure that they become responsible and socially aware citizens of tomorrow.
Tell us about your Community Radio.
The AJK MCRC, as a part of its social commitment and responsibility towards the community, runs a community radio station on 90.4 FM. Addressing itself to the residents of the Jamia area and the local community, Radio Jamia broadcasts educational and a wide range of enriching sociocultural programmes. It is a popular medium of information, education and entertainment, both on-campus and in the neighbourhood. These programmes can be listened to around a radius of 10 kilometres on the Jamia campus and around it. Currently, the programmes are produced by the students and the faculty of the AJK MCRC in collaboration with different groups and organisations in Delhi.
How does JMI compare with other universities on the fee structure?
We have a very nominal fee structure, given our mandate to serve the economically weaker sections and the marginalised or excluded sections of society. The same applies to our hostels for both boys and girls. We hope to make education accessible to one and all, irrespective of class and financial capacity. This is one of the primary reasons why we have such a diverse and heterogeneous mix of students. Jamia plays a transformatory role in this regard. We hope to follow this vision that we have inherited from our founding fathers, who set up this institution to serve the excluded sections of society and radicalise them at the same time through the noble tool of education. Many of our students, particularly Muslim women, who come from faraway areas have their first interface with the modern world and education as they walk into this campus, and this is uniquely satisfying. On the other hand, for some of our professional and high- end courses, such as MCRC and a few others, the fee structure is of course higher, to accommodate costs of facilities and raw materials. You can get an access to our detailed fee structure on our website and the prospectus.
How do you see JMI evolving over the next 10 years?
We hope to make immense progress in the areas of research and international collaborations, introduce new courses and incubate new ideas. We have greatly expanded our hostel facilities and hope to continue doing so to accommodate more boys and girls. The campus is fully Wi-Fi enabled and we are working towards making it more robust. We have made significant contribution to ensuring gender equity and women's empowerment and will continue doing so. In the next 10 years, I hope to see Jamia among the top institutions, not just nationally but also globally. As we near our centenary celebration, we have a lot lined up. We are reading our vision for 2030 and will follow an ambitious programme to take the university to the next level as far as research and teaching are concerned. We have signed several MoUs with institutions abroad and I do hope that there will be a steady exchange and two-way flow of students and faculty so that they are exposed to the very best in research and teaching in their field.
How do you ensure a fair selection of the right student candidates?
Our admission process is quite rigorous. We ensure that we call at least three times the stipulated number of candidates for the available seats for admission into different courses. The entrance tests are designed in a way that helps screen the finest students. This is usually followed by an interview conducted by experts (both external and internal) who test the students' on their knowledge and suitability to the programme. All this ensures that we get the best of applicants from across India. Making the application forms available online and establishing new centres across the country has ensured that we get applicants from regions all across India and not just its northern part. This too ensures more competition and heterogeneity. Students interested in engineering are selected through JEE—a rather tough entrance examination—while those for the dental department are selected through NEET. These measures make our courses highly sought-after and well regarded. This year alone, we received as many as 1,43,726 applications (academic year 2016-17), which is a record of sorts.
Tell us about the accreditations and national rankings of JMI.
I have taken keen interest in ensuring the right accreditation for Jamia. It is a matter of satisfaction for me that JMI was awarded Grade 'A' by NAAC. That itself speaks volumes about the university. This year, Jamia Millia Islamia has been ranked among the top-20 leading universities in a survey conducted by India Today Survey-2016. In the survey, some of our departments have scored top ranks, like the Department of Educational Studies. The Faculty of Education was ranked third, Faculty of Fine Arts too grabbed the third rank, while the Faculty of Law was ranked 15th and the Faculty of Engineering and Technology was at the 20th position as per the all-India ranking survey. This reflects the high standards of education maintained by our departments and faculty.
What changes have you ushered into the university ever since your joining as the Vice-Chancellor in 2014?
Ever since taking charge of the university in May 2014, my focus has been on getting accreditation and in setting new benchmarks in research and publication. It is satisfying to note that we have been awarded Grade 'A' by NAAC. We have been able to set up Community College for Refrigeration and Air-conditioning, introduced a B.Voc Diploma in Solar Energy and a Diploma in Medical Electro Physiotherapy and Medical Lab Technology approved by UGC for the 2015-16 academic year as well as set up a School of Education under the Pandit Madan Mohan Malviya National Mission on Teachers & Training (PPMMMT Scheme) - It is a scheme launched by the Government aimed at training teachers. Jamia is the first university to have been granted a fund of Rs.9.5 crore under this scheme. DRS SAP III to IV has been awarded to various departments like geography, political science and Urdu, among others.
I have ensured the expansion of the hostel building for civil services aspirants (Minorities, SC, ST & Women) and a 400-bed hostel for girls, the occupancy of which began from the Academic Year 2015-16. Two more hostels are in the pipeline. We have established an all-women managed canteen, 'Dastar Khawaan' manned by women, as part of our drive for women's empowerment.
Jamia launched 'University-Industry Linkage Programme' for the benefit of its students. We have also set up an Incubation Cell to encourage technical, social and entrepreneurial efforts as well as inventiveness of our students.
I have encouraged greater academic collaborations with Centres of Excellence in India. Jamia signed a Memorandum of Understanding (MoU) with the Central Council for Research in Unani Medicine (CCRUM) to promote literary research and development in Unani Medicine, medico-historical research and collaborative research under the aegis of Ministry of AYUSH, Government of India. We hope to set up the Hakim Ajmal Khan Institute for Literary and Historical Research in Unani Medicine, named after one of our founders as a tribute to his contribution. So far, 25 MoUs have been signed by JMI with leading academic institutions all over the world.
We have encouraged well-trained young Indians working at various prestigious centres of learning like MIT, Harvard to join Jamia under the Ramanujan, Ramalingam and Inspire Fellowships. The objective is to promote quality teaching and research while promoting healthy competition at the same time.
Renowned Alumni
And these are just a few names of the notable alumni from Jamia Millia Islamia University....
S.Y. Qureshi—Former Chief Election Commissioner
Kiran Rao—Bollywood Director
Anjana Om Kashyap—Editor/ Journalist, Aaj Tak
Ahmad Azeem—Reporter, Aaj Tak
Virendra Sehwag—Former Indian Cricketer
Saeed Ak htar— Sr. VP & Head, Sony TV
By Namrata Gulati Sapra