COLLYWOOD : PEOPLE IN THE NEWS
VVIP security cover for Nita Ambani
Nita Ambani gets Y-category security after her husband Mukesh Ambani, the Reliance Industries Limited Chairman was accorded a Z-category security a few years ago. The government has now granted security cover of armed CRPF commandos to his wife Nita. Ten armed men would be travelling with her every time she is mobile, officials said. They said a threat assessment report prepared by central security agencies reported the requirement of a special security cover for her after which the Union Home Ministry sanctioned the protection. As her husband was already a CRPF protectee, the new responsibility was entrusted to the country's largest paramilitary as 'logistical arrangements' would be easy to do, it is said. "The security cover will be fully paid for, like in the case of her husband. A team of about 10 CRPF commandos with an escort vehicle will secure the new protectee," they added. The business tycoon couple are possibly the only private corporate entity to be accorded government VVIP security cover after the Union Home Ministry had first approved the facility for the country's richest business leader (Mukesh Ambani) in 2013. It was then reasoned that Mukesh Ambani was under potential threat and private security guards could not perform the task of securing him as they were not allowed to carry weapons of higher calibre and sophistication. Mukesh Ambani has a pilot and escort vehicle with commandos armed with sophisticated weapons who give him proximate security every time he moves in Mumbai, where he is based, or any other part of country. The 'Y' category is the second highest VVIP security cover after the 'Z' bracket which has about 40 commandos for the protectee.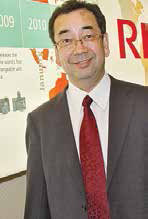 Takano out, Winham at helm of Ricoh India
The bad patch of Ricoh India has claimed another high-profile casualty, and this time it is its chairman Tetsuya Takano who resigned recently. Ricoh India said in a statement that its Japanese parent Ricoh Co. Ltd would infuse Rs.1,123 crore into the Indian subsidiary—a much-needed recapitalisation in the wake of the fraud—essentially a falsifying of numbers including revenue. "Mr Tetsuya Takano has resigned as director/ chairman of the company with effect from July 25, 2016. The Board of Directors of the Company has accepted his resignation with immediate effect," the company said in its statement and added that Ian Peter Winham would be chairman of the company with effect from 25 July 2016. In April, soon after the fraud came to light, Ricoh India's chief executive and managing director, Manoj Kumar resigned after he was asked to go on leave along with chief financial officer (CFO) Arvind Singhal and senior vice president and chief operating officer (COO) Anil Saini, by the board of directors.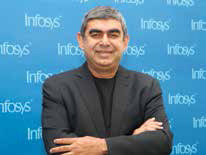 Sikka gives Ritika more power in Infosys reshuffle
Failing to meet the target in the last three months, Infosys CEO Vishal Sikka has pulled up the people concerned and decided to reshuffle his team to focus on the target. In a letter to the employees, Sikka expressed his disappointment on the less-than-par performance. "I am disappointed. Disappointed that our revenue performance was not what we could have delivered, but even more so, that this overshadowed the many strong strides we made on executing our strategy," wrote Vishal Sikka. This move saw Sikka giving more responsibility to Ritika Suri to lead the team for large deals. Suri heads the $500 million innovation fund now. Deepak Padaki will be leading mergers and acquisitions and Sudhir Jha who has joined Infosys from Google will help with product management and product marketing for the artificial intelligence platform Mana. The IT major had reported a consolidated net profit of Rs.3,436 crore in the first quarter of 2016-17 fiscal against Rs.3,597 crore in the quarter ended in March. The company has lowered its full-year growth projection to 10.5-12 percent, from the earlier forecast of 11.5-13.5 percent.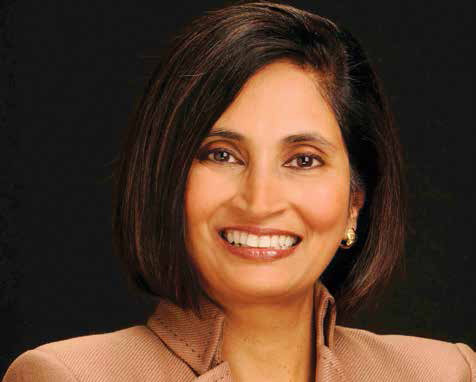 Padmasree Warrior in Zendrive saddle
An industry heavyweight, Padmasree Warrior, the U.S. CEO of Chinese electric car startup NextEV, has joined Zendrive's three-person board. Warrior joined NextEV from Cisco last year, where she was its chief technology and strategy officer, and before that she was the CTO at Motorola. Zendrive was founded by former Googlers Jonathan Matus and Pankaj Risbood and has investment from Sherpa Capital, BMW and Max Levchin. Warrior already serves on the boards of Box, Microsoft, Cornell and Gap Inc., and was recently tapped to be an adviser to Sherpa Capital. "She combines a really interesting set of backgrounds and expertise that are really rare," said Matus. "She's one of the best people on the planet to think about mobile, she also understands enterprise businesses through her involvement in the board of Microsoft and Box and Cisco and she's really attuned to building cutting-edge technology." As the head of a transportation company, Warrior is particularly well-positioned to help advise Zendrive. For now, Warrior said she'll just be lending her expertise, but given the direction the two companies are taking there's room to work together down the road. While NextEV is attempting to take on Tesla, Zendrive wants to make roads safer by using sensor technology already built into phones, like accelerometers, gyroscopes and GPS—to capture and analyse driving data and then use that data to coach people into becoming better drivers. For now, the company is looking into working with commercial fleets and insurance companies but eventually much of that driving data can be used to inform self-driving technology.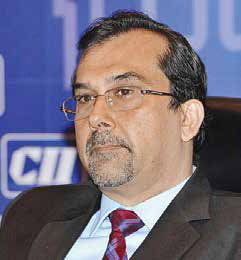 After Deveshwar, Puri at ITC
Sanjiv Puri ended the long-standing speculation about who would succeed the longest serving chairman, Yogesh Chander Deveshwar, as the cigarettes-to-hotels major ITC appointed him as the chief operating officer (COO). A company release stated that the board of directors redesignated whole-time director Puri as COO with immediate effect, in a meeting held recently. Puri's elevation is not a surprise, he was moving closer to the top job for a while. In 2014, Puri, 53, was made president of the fast-moving consumer goods (FMCG) business, a position carved out for him that first set off speculation he was being groomed for a bigger role. Last December, he was elevated to the board. When Deveshwar assumes a non-executive role next year, Puri is likely to step into his shoes as chief executive officer. The board decision to redesignate Puri as COO came on the day Deveshwar addressed the company's AGM capacity as chairman and CEO for the last time.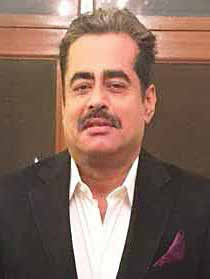 Capt. Bhasin ED of AI Eastern Region
Eastern Region Air India gets a new Executive Director as Capt. Rohit Bhasin takes charge. A distinguished pilot with a rich experience of corporate administration, Bhasin had joined Air India in 1986 as a promising pilot. He takes charge from A Rane, who served as ED, Eastern Region for the last two years. Bhasin has been one of the youngest pilots to train in and operate the Boeing 747 and regularly commanded VVIP flights. He was one of the first commanders of the ultra-long-haul Boeing 777 aircraft and among the first to commaneer Boeing 787 Dreamliners. Bhasin has operated almost all wide-bodied aircraft the national carrier has been flying over the last three decades and has held responsible positions as GM (Operations) in the Western Region, Eastern Region and at the Headquarters before taking over his current responsibility. Bhasin hails from a family of pilots, with his father Capt. Jaidev Bhasin having worked as one of the longest-serving pilots in the erstwhile Indian Airlines. His wife Capt. Nivedita Bhasin is also one of the most senior and accomplished pilots with Air India. Keeping up the family tradition, Bhasin's children are also professional pilots.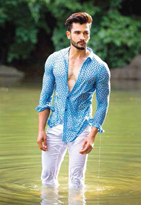 Model-actor emerges pageant champion
Standing among 46 contestants and emerging on top, is what Indian television actor Rohit Khandelwal did. At the end he was on top with the gold medal as the first Asian model to win the coveted Mr World title at a function held at the Southport Theatre recently. Puerto Rico Fernando Álvarez and Mexico Aldo Esparza Ramírez finished behind the champion in that order. A ground staff with SpiceJet, Khandelwal acted in a few Indian television series, popular among them being Yeh Hai Aashiqui . A member of MTV India's Big F, Khandelwal, who underwent rigorous physical training to shape up for the contest, was thrilled with the achievement. "I feel so privileged and humbled to be Mr World 2016. I would like to thank all my fans and all the people who have been giving me all their blessings. It is only your love and support that has been my inspiration to win Mr World 2016. It has been an amazing journey to this point, and I cannot wait to see what happens next," he said. Throughout the pageant, Khandelwal kept his followers on Instagram posted with his latest photos and updates. Apart from winning the Mr World title, he also won the title of Mr Multimedia, which was one of the any sub-contests of the pageant.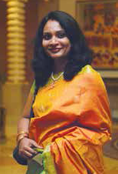 So Long, Farewell We hate to say goodbye...
Mahalakshmi Hariharan, our brilliant and hardworking Senior Business Writer of Corporate Citizen and our very beloved colleague, suddenly passed away, on August 6, 2016.
Mahalakshmi was a sincere and committed senior journalist who was passionately involved with Corporate Citizen . She was a quiet worker, a tenacious journalist and worked in true team spirit. She went beyond her call of duty and took keen interest in the production work of the magazine, as well. She was a sensitive, caring and a good-natured human being.
With a very heavy heart, we bid her adieu. May her soul rest in peace. —Corporate Citizen Team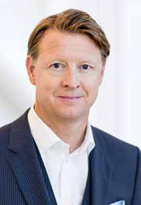 Ericsson ends Vestberg's tenure as CEO, president
Swedish mobile telecom gear maker Ericsson bid farewell to its long-serving CEO Vestberg, after a series of disappointing results. Vestberg had come under fire in recent months from Swedish media questioning his leadership and pay, particularly after weak results resulted in a drop of 15 percent off the shares in one day. Announcing this in a media briefing Ericsson chairman Leif Johansson said he was on a hunt for a replacement, which would consider both internal and external candidates, and could take many months. "If we can, we would like to find someone who has good technology background, and of course the more proven that person is in terms of leadership, the better," said Johansson. "Clearly the company doesn't have a quick fix or back-up plan given the search for a new CEO is just starting, but the removal of the CEO we thought would be taken well by the market as a positive first step," Neil Campling, Head of TMT Research for Northern Trust Capital Markets, said in a release. However, analysts are of the opinion that sharper cost cutting and acquisitions could help the firm better compete with rivals Nokia and Huawei in an industry trying to cope with weak demand. As opposed to the deep restructuring in the past years at rivals Nokia and Alcatel-Lucent which recently merged, Ericsson's cost cuts have been gradual, with additional measures announced at the two past quarterly reports on top of a big cost-cutting programme in place since 2014.

Being loyal pays off at CaratLane
Being loyal to the company one is serving, paid off, as CaratLane recognised two of its senior-most employees giving them the label as co-founders. Avnish Anand, senior VP, product and category, and Gurukeerthi G, senior VP, technology and fulfillment, are now recognised as co-founders of the omni-channel jeweller, along with Mithun Sacheti, founder and CEO of the company. Talking about the two, Sacheti said, "Avnish and Guru have stood by the vision of CaratLane, and helped it materialise with their strong commitment and exceptional talent. It gives me immense pleasure to have them join me to lead our future endeavours." Anand who earned his master's degree from IIM Lucknow, is the first employee of CaratLane, and has led the company to establish the online sales team. Gurukeerthi comes from IIM Bangalore and has been with CaratLane for the last five years and has contributed in shaping the company's technology support. "With Avnish and Guru as co-founders, I am confident that CaratLane's vision to revolutionise jewellery wearing and jewellery buying in India is further inching closer to reality," added Sacheti.

Nazareth first 'outsider' CEO at Hiranandani
Jackbastian Nazareth has been appointed chief executive officer (CEO) of Hiranandani Communities, according to Niranjan Hiranandani, co-founder and managing director of the Mumbai-based Hiranandani Group. Incidentally this is for the first time an outsider has been given this high post in the company, which has managed the entire real estate business through its own family members. Hiranandani Communities will develop large residential projects, offices, resorts and industrial townships across different cities. Nazareth, former chief development officer at Bengaluru-based realty firm Puravankara Projects Ltd, will be based out of Mumbai and oversee various projects that will take off under the Hiranandani Communities brand. With Hiranandani Communities, there are now three clear and separate business lines run by brothers Niranjan and Surendra Hiranandani, the latter also co-founder and managing director of the Hiranandani Group. Niranjan will run Hiranandani Communities on his own with his team. Surendra Hiranandani and daughter Neha have been running the House of Hiranandani with projects in Chennai, Bengaluru and Hyderabad. Together, they continue to own and run their home-grown real estate business in Mumbai, under Hiranandani Developers Pvt Ltd, that include the large mixed-use developments in Powai and Thane, and projects in Chembur and Kandivali. "There was a need to create a separate entity as the growth potential is huge. Surendra and I continue to work together for projects under Hiranandani Constructions, with ownership distinction among the various businesses," said Niranjan Hiranandani. "With the kind of volume and scale we are looking at, it would be physically impossible for me to manage this, and we needed to bring in someone at the CEO level," Hiranandani said.
By Joe Williams