Chip off the old block : A Boardroom of their own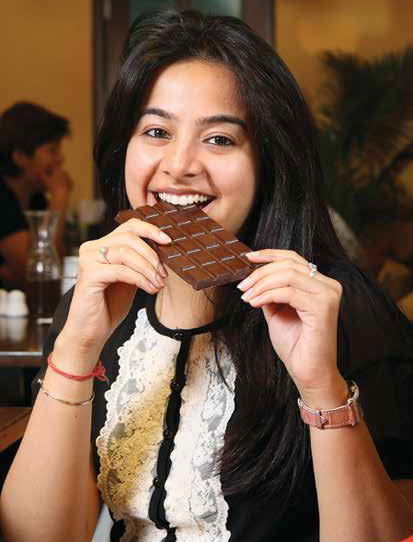 Two years back when I met Vasudha Munjal, the owner of chocolate boutique Choko La, my first impression was of a girl next door, passionate about street food and chocolates. That impression was quick to melt just like the chocolate delicacies that she designs. In just thirty minutes, she came across as a sharp business woman with a strong passion for what she was doing.
Apart from her surname, it is difficult to believe she is the daughter of Pawan Munjal, Chairman and Managing Director of the Hero Group, one of the most high profile business families of India. But rather than choosing the comfort of joining the family business like a rich heiress, Vasudha went ahead to start her own venture, a chocolate chain under the brand name Choko La. She has already established herself as "the chocolate queen" in the elite business circle of Delhi and Mumbai.
"I am proud of being part of my family legacy but it is important to create your own identity and follow your own passion. My family always supported me in what I was doing and there was no pressure to join the family business," Vasudha Munjal told, when asked about her decision of not joining the family business.
And her passion is reflected in the refreshing and mouth watering menu of Choko La. Be it chocolate rose, hot drinking chocolate, a chocolate pizza or a chocolate rose, you are spoilt for choices with all sorts of premium chocolates you can think of!
By Anuradha Shukla