Cover Story : Intelligent Choice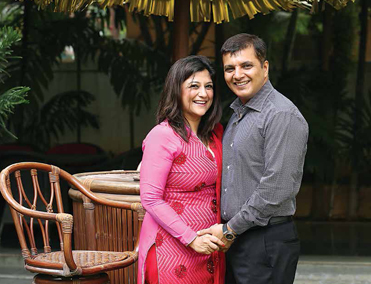 Arun Nathani, CEO and MD of the Pune-based Cybage Software Pvt. Ltd., a 5700-plus employee -strong product engineering and IT services company, is the quintessential first-generation entrepreneur—albeit with a difference. His story may well be the stuff of fairy tales, but his vision, far from being fuelled by flights of fancy, rests on the solid edifice of a data-driven approach that promotes objectivity and rationality over all else. Not a man given to extremes of emotion or grandiosity of expression at any time, he nevertheless, makes an exception to admit that his incredible journey 'would just not have been the same' without the unstinting support of his spouse of 21 years, the effervescent RITU...
A dentist by profession, a teacher at heart and an enthusiastic educator by choice, Ritu wears many hats with aplomb, including those of Managing Trustee, Cybage Khushboo and Cybage Asha and Director, Cybage Software Pvt. Ltd. With personalities as different as chalk from cheese, their marriage is a testimony to a shared value system that celebrates differences of opinion and respects the unique strengths brought to the table by each partner. It helps that both are united by a shared passion for education and perfection in every endeavour they take up, individually or jointly.
This is their story and this is how they tell it:
There is never a perfect situation—nor any one trigger to success. (Something he is fond of repeating, and quite often at that!!)
And while his achievements are phenomenal by any standards, Arun Nathani is vastly amused at any attempt to pigeonhole his life's journey in clichés and stereotypes. "It sounds very dramatic to start your story with, I had a dream to start this company. But the truth as it played out, is that my dreams grew step by step with the company. I cannot pin-point any one reason as to how and why things worked out the way they did—and I certainly cannot take all the credit," he says.
It is precisely this humility that Ritu is 'absolutely crazy' about... amongst other things.
Ask them what makes them tick, and true to form, both name "intelligence" as the deal maker or breaker.
Here's why: "If your partner is intelligent, the journey becomes engaging and fun. There's a lot to share together. On the other hand, if your spouse is someone whose intelligence levels do not match yours, it is a limiting experience in every way," explains Arun.
That, luckily, is not the case here. "We can talk for hours—about anything and everything, and thank God for that."
Part destiny, part by design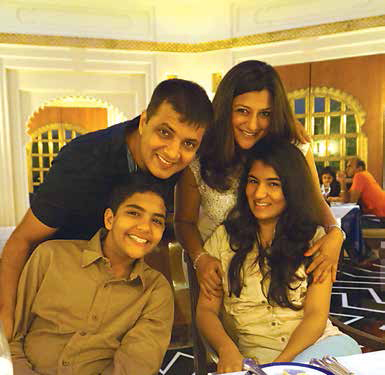 The Ritu-Arun story was first scripted in the summer of 1984, when Arun's older sister Geeta wed Ritu's cousin in Ahmedabad. Naturally, all extended members of both families were present on the occasion, including 12-year-old Ritu and 19-year old Arun.
"Like most weddings, there was a lot of good-natured leg-pulling and bantering. Arun, then a second year BE student, was a prime target as young men usually are at such dos. Everyone started pestering him to share spicy details about his girlfriend, who, he protested, did not exist," smiles Ritu. That's when a cousin of hers stepped in and introduced little Ritu who happened to be around.
"I don't quite think I was quite the girlfriend he was looking for," she chortles at the memory. "I mean guys of that age are looking for someone their own age, not a schoolkid. But he gamely played along..."
No one gave the incident much thought, except for Geeta—who kept agonizing over how fine a match Ritu would have made for her brother, had she been a little older. "She said the same thing to me. Like everyone else, she presumed that Arun—as was the norm then—would finish his studies and marry by 23-24. However, as things turned out, he went abroad for his master's and did not think of marriage until he was 29. By then, I was 22, and things were different," shares Ritu.
It was the summer of '93—almost ten years since they'd met. By now, a dental student in Loni, Ritu was hardly home, except for the vacations. That's when her dad threw a googly.
"He said to me: get ready; we are leaving for maasi (Geeta's mother-in-law's) place. I thought—what a crazy idea to go to Ahmedabad in the peak of summer—but he was insistent. Geeta's brother was down from the US, he was looking to marry—and dad was keen that I meet him."
Bewildered, Ritu nevertheless played ball, possibly due to a niggling curiosity about Geeta's brother of whom she had heard so much over so many years.
So the Keswanis took the overnight bus to Ahmedabad and Arun graciously came over for dinner that same day.
"But I hardly got a moment with him. My dad hijacked the entire meeting, and grilled him all about his life and plans: What! Despite having a green card, Arun didn't want to settle down in the States? Why was that? What plans did he have...? So on and so forth..."
At the end of the evening, when he asked a glum Ritu what she had thought of her prospective suitor, the feisty young lady shot back: "How should I know? You were the one who spent the maximum time with him."
So another meeting was duly arranged, this time at Arun's home, but the giggling and curious stares of relatives who 'coincidentally' dropped by made one-on-one conversation impossible.
Third time lucky, as it turned out. Arun took her out for coffee and the two finally got the time and space to speak to each other. "In the hour that we had together, he made me laugh; the conversation flowed naturally and smoothly. That's when I said to myself: if he can make me laugh like this in such a short time, perhaps we are meant to be together. To be doubly sure, Ritu's dad wanted the final stamp of approval from his brother- Ritu's chacha who loved his niece like a daughter.
So he called Arun's dad and said that while Ritu was comfortable with Arun, he would very much like his brother to meet him. Arun's dad said, no problem, do bring him along for tea...
"And this," interjects Arun, "is the point where two varying versions of the same begin..." even as Ritu protests loudly.
"In the hour that we had together, he made me laugh; the conversation flowed naturally and smoothly. that's when i said to myself: if he can make me laugh like this in such a short time, perhaps we are meant to be together"
"If your partner is intelligent, the journey becomes engaging and fun. There's a lot to share together. On the other hand, if your spouse is someone whose intelligence levels do not match yours, it is a limiting experience in every way"
A 'surprise' engagement and a wedding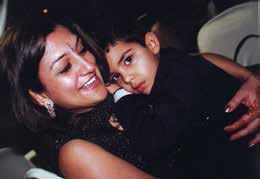 According to Ritu, her dad had been clear in communicating to Arun's dad that while they felt positively inclined towards the alliance, his brother's decision was important to them. But instead of walking into a formal tea party with the elders of both families in cautious attendance, the Keswanis were greeted with flowers and a cake screaming 'congratulations' and gifts for the bride to be, not to mention a room full of people all set to party.
"We were dumbstruck. My dad was worried about his brother's reaction after making him drive down for eight hours to participate in a decision that was clearly already made, My mother was embarrassed that they had come empty-handed with no gifts or sweets for the groom's party. As for me, I was wondering over their reaction! Never mind the sweets and the niceties! Or what anyone would think! Had they thought of how I was feeling right now? Honestly, I have never done marijuana, but that hazy, crazy evening was the closest I have come to being in a daze," says Ritu, rolling her eyes.
"See, this is why I say, that this episode has taught me an important management lesson: that if you repeat things often enough, they become the accepted truth," says a wry Arun.
It so happened that for his part, Arun, ever the focused and no-nonsense guy, gathered that it was a 'yes' from the girl. "With all the positive vibes I was getting from her dad and my brother-in-law, also Ritu's cousin, I thought why waste time at all?" he shrugs.
"But we did say my chacha would have the last word," counters Ritu.
"So? I was marrying you—not your chacha," is Arun's comeback.
The summer engagement was followed by a simple wedding in July '94 in Ahmedabad.
As things had it, Ritu, who was now ready for her dental internship, found it hard to get a transfer to a dental college in Ahmedabad. "It was a strange thing to happen, as getting a transfer is usually a breeze. So I decided to go to Pune, my hometown," she says.
One thing coincided with the other to make Arun shift as well—instead of making long trips to meet his wife. "Post my return to India, I had become a stock market analyst in Ahmedabad. Things seemed promising. Then, in accordance with Murphy's Law, the booming market collapsed. And with the crash, my savings dwindled too. I had two choices: beat a hasty retreat to the US or take another shot at settling down in India—where I could be with family," he says.
A job interview in Pune made his choice easier. "The company was offering me flexi timings, complimentary lunches, a five-day work week, a decent pay, and above all, a pool table at the reception! Besides, Chetan Shetty, the then CEO of Ruksun (at Koregaon Park), was a man who inspired great confidence in his staff. Very rapidly, Ruksun grew from 10 to 60 engineers and we seemed to be on a roll."
The seeds of a dream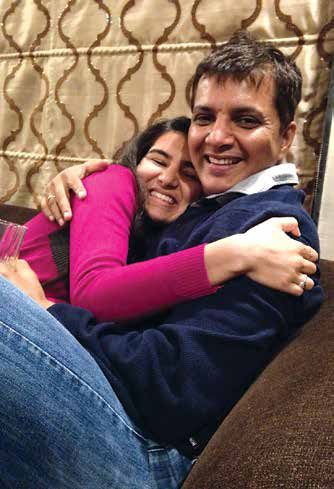 Like other techies of the nineties, Arun had front row seats at the event of the millennium; arguably the greatest leap forward since the invention of the wheel: the World Wide Web.
With the Internet came the promise of a future that would change the way global business is conducted. "As netizens, we had the advantage over a commoner in previewing the future. So if you were the geeky, ambitious type, the timing was opportune to announce your arrival," says Arun.
Back in 1995, Netscape, the star of the browsing world, was the one to watch out for. For any would-be entrepreneur, the ploy was to figure out that special niche—the untapped possibilities in those nascent stages of the Internet.
This was the time when the web was expanding at an exponential rate. Websites were mushrooming at the speed of light.
However, Internet browsing was an agonising process. "I, for one, was convinced that home users would appreciate an easier way to surf, rather than interact with the grey array of buttons presented by Netscape," says Arun. "Bingo, I had hit the goldmine (or so I thought)!"
He took the plunge. And Cyberage was born (in due course, rechristened to Cybage). Mission? "A pretty basic one: to develop a 'browser for dummies' to be sold to a multinational for millions of dollars and to live happily thereafter!" he smiles in retrospect at the early naiveté.
"Even on the financial front, things were cosy. I had savings to last a few months, plus a supportive wife and potential financial backup in my brother (Deepak Nathani, now Cybage COO)—so I could take the risk," he elaborates.
Next, Cyberage got its first four employees in an office set up in a 3 BHK-flat in Salunke Vihar, Pune.
First day—First shock
Even as the employees reported for the first day of work, Arun called up his partner "uncle" to share the good news. He told Arun: "I am no longer interested." Just like that!
"I asked him the reason for the 180-degree turn. He said that because Microsoft was coming up with a browser, the market was going to heat up well beyond our comfort level. I proposed reconsideration on the choice of product to be developed. He politely repeated, "I am no longer interested."
So there he was—stuck with an initial investment, and a business partner who had walked out on the very first day!
"Fortunately, I still had reasonable personal savings left after the initial setup expenses; so I decided not to call it a day.
Besides, the team was young, ambitious and willing to work hard.
Still, post the initial honeymoon euphoria, they were rudely brought to earth by real life.
It was a monumental task, by every standard, to develop a 32-bit browser on a beta version of Windows '95. Internet connectivity in India was pathetic, to put it mildly. "To give you an essence of our situation: our direct competition was the billion-dollar Netscape that literally had an army of the world's leading IT professionals headed by whiz-kid Marc Andreessen—the inventor of Mosaic, the world's first browser! And what did Cyberage have? A team of 4!"
But somehow, 180 days later, CyberAge Raider was ready to take on the world.
Arun handed over the daily company operations to Ritu, went back to the US, and unveiled CyberAge Raider at trade shows and conferences—an expensive but necessary ritual. The product was received very well. 'We got rave reviews, including the much coveted product of the month' from PC Magazine. We tied up with a marketing company in the Bay Area to sell the product over the web for $19.95. I started meeting big guys—CompuServe, Yahoo! Netscape, and Infoseek, among others—proudly demonstrating our product and exploring joint venture opportunities. At Netscape, I actually had the good fortune of giving a product demo on Marc Andreessen's computer. With folks at Yahoo! I had an excited discussion where we cribbed about Netscape guys—how two peers gossip about the third one! Yes sir, everything was proceeding by the book—CyberAge indeed was in the fast lane! We were rocking! The million-dollar dream seemed but a milestone away," reminisces Arun.
Then Microsoft came up with the Internet Explorer. And all hell broke loose. How on earth did one compete with a free browser, for God's sake? When Netscape couldn't withstand the heat, what chance did poor CyberAge stand?
"It's fun to deal with children and young adults. As a mother of two, and teacher who has worked with schoolchildren, i feel strongly about the need to expose them to different stimuli that will help in their holistic development"
Arun changed his strategy: they isolated the 3-D components of their browser and made them Internet Explorer and Netscape plug-ins. "And what did we get in return? A "free" link from Microsoft and Netscape sites!" he laughs.
But a business needs revenue to sustain, not free links. "Now my only bet was to get some venture capitalist to pump in sizable funds so that we could enhance and launch our product in a big way. Luckily, my brother Deepak stepped in as CyberAge's new investing partner.
But their troubles were far from over. The market was a tough one to crack.
It didn't take long to figure out that the fearless Raider had been relegated to being a toothless warrior. As dreams began to crumble, a sinking feeling started settling in. "Some sentiments in life can't be described. How do you explain the feeling when you specially fly to a place in the desperate hope of forging a partnership, and are dismissed from the meeting in a mere ten minutes?" he shares.
But a curt one-liner from the US-based giant, Farallon (now part of Motorola) changed things for them. "Next time you are in the Bay Area, come and see us," said the mail. Hardly exciting stuff, but still, Arun decided to take that flight from Chicago to San Francisco...
Arun made his presentation to Farallon's CEO and his two senior vice presidents. They seemed impressed; they were looking for an offshore partner, they would get back to him.
Cybage Software is a product engineering and IT Services company based in Pune with over 5,700 employees and 200-plus clients throughout North America, Europe, the Middle East and APAC. Cybage is a global information technology provider of outsourced software product development and application development and maintenance. The company is focused on developing solutions for Media & Entertainment, Travel and Hospitality, Retail and Distribution, Health Care and Life Sciences, Legal and Telecommunication domains. Cybage is headquartered in Kalyani Nagar, Pune with additional development centres in Pune, Hyderabad and Gandhinagar. Internationally, Cybage has development centres and relationship management offices in the USA, UK, Australia and Japan
A few nail-biting days later they made their offer: they were willing to contract out all four of Arun's engineers if the deal was good enough. A few anxious rounds of negotiation later, the deal was struck!
With revenue flowing in, it was time to relocate to a more habitable place—Clover Cascade Bungalows in the serene suburb of Kalyani Nagar. "A year later, my brother Deepak moved back from the US to Pune and made the transition from being an investor to an operational partner," he says.
Though the company was named CyberAge, their domain was www.cybage.com. Reason? Www.cyberage.com was already taken up when the company was incorporated!
"Then, as CyberAge grew, it became imperative to reflect a uniform corporate identity where the domain and the company name matched. So, we called up the owner of the Cyberage domain in 1998, the peak of dotcom boom. He directed us to his attorney, who quoted the domain at an exorbitant US $1,00,000.
"It was cheaper to go with Cybage," grins Arun. Amidst all the ups and downs, Ritu stayed invested and interested in his dream. From acting as admin to keeping the home front peaceful, she trusted where he was headed.
"At the back of my mind, I was always secure in the knowledge that I had married a strong, educated lady with a solid degree and positive attitude," says Arun.
Cybage Khushboo—spreading the fragrance of education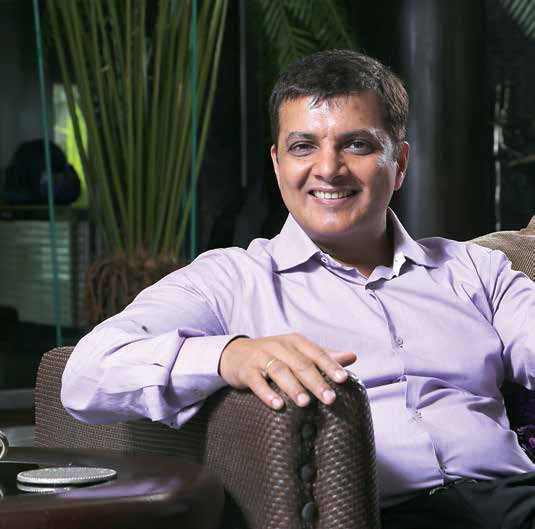 A first-generation entrepreneurial set-up with zero family backing, Cybage is a living argument in favour of the sheer force of professional training. "Education is the great leveller for any child, irrespective of his/her circumstances," says Ritu.
And Cybage Khushboo—the self-sustaining NGO arm of Cybage (which she is closely involved with) is the personification of this core belief. To explain briefly: Cybage Khushboo mentors, funds and guides deserving candidates through professional courses like engineering, medicine, nursing, dentistry, pharmacy, amongst others.
"Our focus is primarily deserving kids with over 60 percent in their X and XII and with annual family income less than Rs.2.5 lakh," elaborates Ritu.
Six years and a thousand kids later, Khushboo continues to walk new ground. With an in-house staff of four CSR executives and other Cybagians who help conduct training and development workshops for their protégés through the year—their aim is to 'mentor one student for each employee' they have.
"That's big, but achievable," she points out. Despite the huge role she plays in Arun's world, Ritu has always been her own person with a strong need to explore her own potential: from dentistry to drama, working as an elocution teacher (after acquiring the prerequisite training!) at two of Pune's finest schools, St. Mary's and Primrose—to professional theatre, and from Cybage Asha to Cybage Khushboo, she has done it all. "I am a person who thrives on versatility and all the energy and dynamism that goes with the work I do. But whatever I undertake, I do so with utmost passion," she says.
What's common in every role is the enjoyment she derives from interacting with young minds. "It's fun to deal with children and young adults. As a mother of two, and teacher who has worked with school-children, I feel strongly about the need to expose them to different stimuli that will help in their holistic development," she smiles.
A strong work ethic—and some fun
"Having gone from strength to strength and taken the ups and downs in its stride, Cybage stands poised, sure and confident—to face whatever challenge that comes its way in the days to come," says Arun.
The fundamentals of its foundation are clear enough: slow and steady progress, transparency, rewarding performance, and eschewing workplace politics. "Sure, every company says precisely the same thing, but we walk the talk," he stresses.
"The most important lesson i have imbibed over the years is that no matter how smart, people can never match up to the power of data. Data is objective, unaffected by emotion, and hence reliable"
There is also a consistent effort on behalf of the leadership to reiterate not just through Arun's blog and regular messages 'From the CEO's desk..' the values they hold dear, but also through constant revisions of appraisal methodology.
"The appraisal system is designed in such a way that anyone who has worked well over the last order can expect to be rewarded. It's as simple as that," says Arun.
"The most important lesson I have imbibed over the years is that no matter how smart, people can never match up to the power of data. Data is objective, unaffected by emotion, and hence reliable. Though, of course, it has to be analysed in the relevant context to yield results. This is where the quality of your leadership comes in."
"Similarly, a system-driven approach works better than a person-centric atmosphere, anytime. It makes things impartial, logical, uncluttered, and ultimately positive. Also, it has to be consistently nurtured and stressed upon by the leadership, which in turn has to be nurtured consistently and constantly, in-house," he explains.
"As they say the proof of the pudding lies in the eating," says Ritu. "The fact that the senior management have stayed on through years and years, does make a strong statement about professionals finding resonance with their leader," she added.
Leadership, responsibility: Arun's advice to young corporates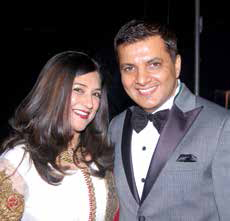 "A person gets to a position due to a combination of various factors—it definitely does not mean he's the smartest. It sure helps to be aware of this simple truth," underlines Arun.
Some questions are eternal: How do you best take care of your team? Through delegation or micromanagement? "Too many people rely heavily on delegation—I believe it's an over simplification of matters: you can't outsource a headache, even if you want to!"
"That said, everything is situational. You play it by ear—but either ways, the person at the helm of affairs has to own the outcome."
He also prefers to define responsibility as accountability in different zones of your life. Namely, accountability to self, to your family and your professional space. "An interplay of these three dimensions is what makes up your world," he says.
He elaborates further: "Accountability to self means taking care of yourself by committing yourself to healthy lifestyle choices. If you're not fit and in control of your routine, it will affect every other aspect of your life."
Then there is accountability to family. "Do you give your loved ones enough time? Are you instrumental in shaping the kind of people your kids are going to be? Some people have a ' chalta hai' attitude to this, but in all humility, I don't agree it's the right thing to do. Invest time and effort in your loved ones—even if some things are beyond your control."
Finally, there is accountability in your workspace. "It is possible to do justice to this aspect only if you have taken care of the other two aspects of your life that precede and complement your career graph."
What makes a marriage click?
"I would say, pick and choose the right battles. Not everything is worth an argument. It's fine to agree to disagree. What certainly isn't, is converting the relationship into a war zone," says Ritu.
Similarly, it is nice to go with the flow. "One needs to be accommodating and comprising and adjusting towards each other but also maintain your personal identity, which, in turn, will help the partner respect you," she says.
Both are united on one point: do things together by all means, yet carve your niche space. It's a fine balancing act.
The principles of magnetism
On the surface, both Arun and Ritu could not be more different. He, quiet, self-effacing, to the point, balanced to a fault and logical.
She, life of the party, talkative, social, affectionate, emotional.
At closer glance, both are united by a strong sense of duty and a need to do their best, be it in their personal life or professional space.
"Ritu may not like undertaking a task, but if it is necessary to do it, she will do just that—and to the best of her abilities, irrespective of how she feels," says Arun.
"He is the same," adds Ritu. "It's not just work where he is driven to giving his utmost, but also relationships. Take, for instance, my parents. Arun, without a doubt-is the son they never had, going all out to take care of them and ensure their comfort in matters great or small."
He is also the more romantic one, for all his reticence. "Honestly, when it comes to romance on a scale of 10, I would rate a 3, but he would be an 8 or 9," smiles Ritu. Like their tenth wedding anniversary, which he brought to life with a chef and candlelight dinner, not to forget ten thoughtfully chosen gifts for each year of the marriage.
Or the time he surprised her with a convertible on Valentine's Day—simply because they had seen it months ago, and had liked it-for him! "Arun had vetoed my choice; being the understated guy that he is, he could not, for a moment see himself travelling to work in that particular number," she grins. She got his point, and let it go. So imagine her surprise when she saw it driving into her home—complete with a bouquet of flowers. "It's not the expense of a gift but the thought that goes into it," she explains.
"Ritu comes across as this super-lively, talkative person. But there is much more depth to her," says Arun. "Such as her emotional intelligence, her ability to use her medical training whenever the situation warrants, and concern for those around her."
A case in point being the tough time when Arun's dad was diagnosed with a terminal illness. "She went all out to care for him. Being a qualified medical professional as well, she was the communication channel between the doctors and the rest of the family," he expresses.
It is precisely this order she brings to their family life that Arun cherishes the most. Whether it's a last minute guest, or a family emergency, Ritu is generally unfazed by the situation.
"His schedule is packed. That's how it is. I do take care of most things, leaving him free to work. I don't mind; in fact I love the space I get to do things," she smiles.
"A person gets to a position due to a combination of various factors— it definitely does not mean he's the smartest. it sure helps to be aware of this simple truth"
No child's play this...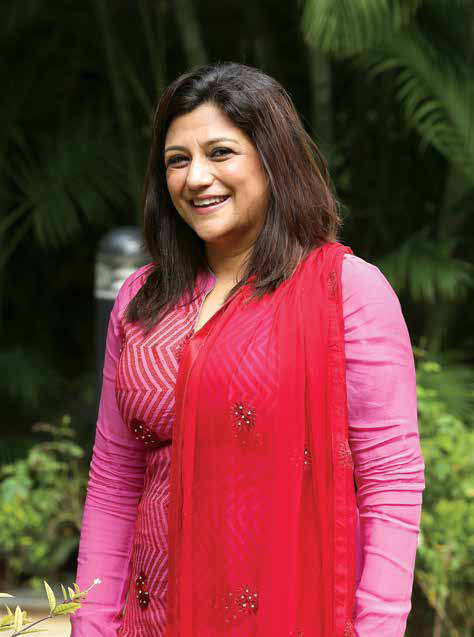 Like any couple who are also parents, both Arun and Ritu have their take on nurturing the off-spring—Misha (19) and Aneesh (16).
"Neither of us believes in creating pressure for the kids; that said, it would be hypocritical to say we don't have our dreams for them, given their potential," says Ritu. While Misha is pursuing economics in Los Angeles, Aneesh is in Std XI at Symbiosis. Both are academically inclined, apart from being active in extracurricular activities like debates and sports.
Ask Aneesh whether he felt the heat at any point, given who his parents are and he articulates his response with care. "It's not that they create any pressure," he says. "But both my sister and I know we can't loiter around and waste time. We have made that choice."
While Ritu spends more time with the kids, considering Arun's schedules, she calls him the finest brand ambassador for the concept of 'quality time'.
"Let me put it this way: he has done everything demanded of a dad by the kids's age and requirement. From changing nappies to putting them to bed with a word of encouragement, he has done it all," she says. "Whatever time he spends with them is impactful and helps us understand their young world," she adds.
One favourite ritual that stands out in memory is the unique bedtime game Arun had devised for the kids. "He would ask each one to first select an alphabet and then come up with a word with that alphabet. If Misha said 'G' for Giraffe and Aneesh said 'B' for Bat, he would come up with a story that linked both Bat and Giraffe... all three of them enjoyed it a lot," she narrates fondly.
Apart from this, both believe in leading by example—for children learn through observation.
So be it Arun working hard on his weekly classical singing—and taking every opportunity to hone his writing, or Ritu's multifarious engagements with drama, theatre, elocution and now Cybage Khushboo—there's much to gain simply by watching mom and dad. "We could have taken it easy, but we did not. They see that. Children learn from what they see, not from what they hear. They follow what is evident and not what is told to them," says Ritu.
A certain discipline runs like a continuous thread through their lives. "Even on a holiday, I am not someone who would get up at 11 am and sit around. I am up early, working out," Arun.
The Nathanis are also big on taking vacations twice a year, be it in India or abroad. "Just the four of us together is a great way to bond, at the same time experiencing a new culture and way of life. It's enriching and de-stressing," says Ritu.
Despite the privileges, Misha and Aneesh are not 'spoilt, rich kids' stereotype. Here's why: "I don't believe in this great show of forcing frugality on kids just to teach them a lesson. If you wish them to learn self-restraint, dignity and humility, be that way yourself and teach by example," says Arun. Ritu chips in, "Everyone comments as to how well-grounded the kids are, and that is something we value very much. They can pretty much mix with people from all strata of society, and be useful and accommodating. This innate satisfaction of having raised two good kids is, quite frankly, our finest achievement."
By Kalyani SardeSai