Star Campus Placement-8 : 'Don't be a mere bookworm'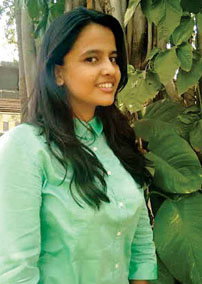 SHRUNALI RANADE ,LIKE ANOTHER OF HER COLLEAGUE GETS THE FIRST BREAK AT OVER ₹30 LAKH PER ANNUM
SHRUNALI RANADE, a topper at the Sir Parashurambhau College, widely known as SP College, today joins the elite group of Gen X youngsters. She makes her entry into the corporate world as she has joins Ebara, a Japanese Company, with an annual package of over ₹30 lakh. Ebara Corporation is a publicly traded company based in Tokyo, Japan, which makes environmental and industrial machinery such as pumps and turbines. Shrunali has always been known as a champion in her own way. She was also better known as the champion on the block. A frontrunner in elocution, debate, dancing and playing instruments such as the tabla, this Bal Shikshan Mandir English Medium School pass out wanted to prove that it was not just the men who could excel in the technical field, even women can. To do all this, she needed a Godfather -- and that was her own father, a research officer himself, who left his daughter to explore. Shrunali's 7th rank at the COEP's Mechanical Engineering Department said it all. Th is was just the beginning for her, as this Japanese company Ebara has now enabled her to make her mark in the corporate world.
"My piece of advice to the juniors would be, don't ignore studies. Studies are the backbone of one's career. But don't even be such a bookworm that you don't know what exactly is going on around you in the world"
ON HOW SHE CRACKED IT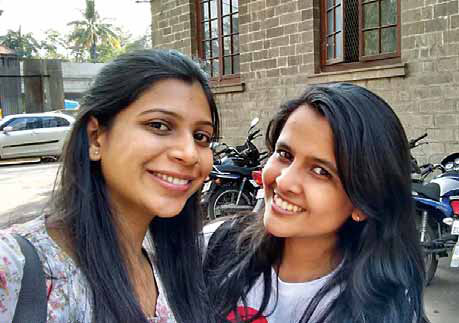 Says Shrunali, "The Japanese screened our resumes and conducted the first round of interviews in Pune. The shortlisted candidates were flown to Tokyo for the final interview. They showed us around their factories and offices. "We also got a chance to interact with the senior executives of the company. We also met our seniors who also guided us through the process. "I must say that the placement cell of our college supported us in every way possible." She had also represented India at the International Environmental Conference held at Kobe, Japan in her tenth grade.
Besides studies, Shrunali also participated in extracurricular activities. "I personally think the extracurricular activities teach you the practical lessons in life. Studies are most important. But besides the technical knowledge, practical knowledge is also very important, which we acquire from extracurricular activities, be it technical or non-technical.
"Our college faculty was very supportive and motivated us to be involved. I was a part of our college team which designed and manufactured an All Terrain Vehicle for national as well as international competitions. I also participated in the 84th Kayak Ballet in Regatta (boat racing) which is the most unique event organised at COEP," she recalls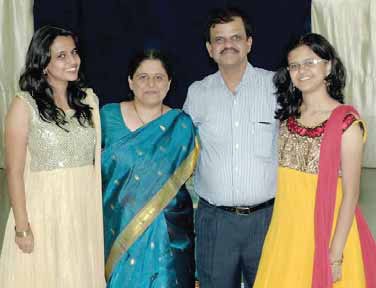 Shrunali was born and raised in Pune. "I did my primary education at Bal Shikshan Mandir English Medium School. Later, I completed my XII from SP College, Pune, during which I stood first in my college.
"I later did my Bachelors in Mechanical Engineering from COEP, where I stood seventh in the Mechanical Engineering Department," reminisces Shrunali
Shrunali also loves playing the tabla. "I have learnt singing, kathak, and playing the harmonium as well.
"I also like to experiment with cooking, like baking cakes, preparing hakka noodles and matar paneer to name a few.
"I was one of the organising members of a team which earned the Guinness World Record for most number of people solving the Rubik's cube called 'Akshat', and also a member of the organising committee of COEP SPICMACAY (Society for the Promotion of Indian Classical Music And Culture Amongst Youth). We arranged many workshops and concerts through the same," she said.
PIECE OF ADVICE TO JUNIORS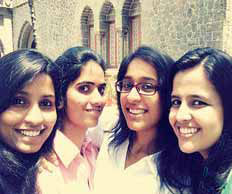 Says Shrunali, 'My piece of advice to the juniors would be, don't ignore studies. Studies are the backbone of one's career. But don't even be a bookworm that you don't know what exactly is going on around you in the world. Enjoy your studies. Don't make it a burden. The education system in India focuses more on knowledge. I was fortunate that I got the practical application of knowledge and the opportunity to participate in extracurricular activities."
By Joe Williams