Corporate History : Growing up with BATA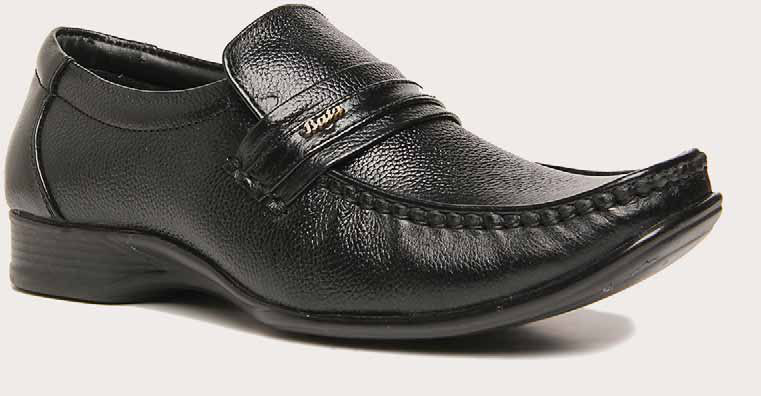 Despite the real competition from online stores and fancy foreign players, Bata continues to be India's favourite walking partner. In fact, the 2015 Brand Trust Report says it is the "most trusted brand" in the footwear category. Read on to fi find out more...
or a shoe brand that is the embodiment of all things fine and desi—namely affordability, value for money, footwear for the entire family—here's the most delicious irony of all. For Bata—India's choice—for decades now—was not born in India.
It is instead, part of the MNC Bata Shoe Organisation (BSO), a family owned global footwear and fashion accessory manufacturer and retailer with acting headquarters in Lausanne, Switzerland. Organised into three business units: Bata Europe, based in Italy; Bata Emerging Market (Asia, Pacific, Africa and Latin America), based in Singapore, and Bata Protective (worldwide B2B operations), based in the Netherlands, the organisation has a retail presence in over 70 countries and production facilities in 26 countries.
But that does not take away even a bit from its India association which is a saga in itself. It is very much the shoe brand that has walked the Indian middle class from the pre-independence to post independence era and the pre-internet era to the post-internet era.
Here's finding out just why.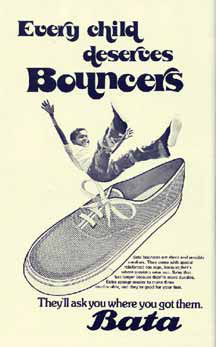 Bata Shoe Company Private India was incorporated as a small company of the BSO at Kolkata in 1932. Initially just a small component of the parent company, it went from strength to strength. In 1973, it changed its name to Bata India Limited. Today, Bata India is the largest company for the BSO and the second largest in terms of revenues. With over 1200 stores across the country, it is the second highest revenue grosser for the parent company.
The 4 Pillars: Product, Price, Place and Promotion.
If Product, Price, Place and Promotion are the four pillars required to move the market, Bata has had it right on all counts, all through.
For starters, there's the core product. From leather to canvas, school shoes to women's sandals and ballerinas, flip flops to comfy old chappals, they have it all.
And best of all, it's all at one place. When you go to a Bata store, usually located at prime city locations, you get to buy footwear for the entire family under one roof.
As for price, the most dominant part of the marketing mix, Bata is perceived to be reasonably priced.
Bata's promotion, unlike competitors' does not depend too much on advertising. What they do instead is provide "sales" on the existing lines. Also, stocking up on big brands like Hush Puppies and Marie Claire helps big time.
Where life meets style
The year, 2014 saw the launch of Bata's 'Life meets Style' campaign, which sought to inject a flavour of contemporariness and aspiration to the brand.
And the copies on the print ads script the change. ''Where first dates meet anniversaries', 'Where the professional meet the playful', 'Where business hours meet happy hours', 'Where weekdays meet weekends' and 'Where the committed meet the casual'..so on and so forth.
While this adds a dash of zing to the brand,it also retains the message: Bata is the shoe that fits all!
Reliability counts
The 2015 Brand Trust Report, India Study which annually lists the 1,000 brands Indians rely on most, chosen from among 19,000 unique brands in 270 different categories says it is the "most trusted brand" in the footwear category. Best of all, among all brands, Bata climbed to 11th place in the 2015 report, compared to 145th place last year.
Expressing his happiness over the same, Rajeev Gopalakrishnan, Group managing director of South Asia, outlined their plans in the days ahead.
Bata is the largest- selling brand in shoes with 11.8 percent market share in offline purchases, but because of weak presence online (around 4.3 percent market share) its overall market share reduced to 10 percent
"Our focus for the coming year will be the increase of our retail presence across India and the launch of footwear ranges which will incorporate the latest trends in footwear design. We will continue to deliver an exciting and contemporary range of products to the consumers at high quality and great value. Bata continues to be guided by the same core principle it has followed for the last 84 years – to know its customers and to create the best possible products to meet their needs."
Challenges ahead
While it enjoys a nationwide presence and a strong retail network, the latest figures point to a lack of youth connect and lag in online stores that have resulted in a decline in net sales as proved by the latest figures of March 2015: a decline of 1 percent from a year ago to ₹491 crores in the three months ending March, down for the second consecutive quarter after a 3 percent fall in the December quarter. What is of concern is that revenue growth has declined despite aggressive store openings over the last two years.
Supply side issues have weighed on sales growth since Bata started replacing its IT systems in the past year. There are further threats from non-specialised online players as well as foreign entrants in the market. Bata is the largest-selling brand in shoes with 11.8 percent market share in offline purchases, but because of weak presence online (around 4.3 percent market share) its overall market share reduced to 10 percent, according to a Nirmal Bang Institutional Equities Research.
Bata may be losing market share to online competitors such as Red Tape (Mirza International) on the back of higher discounts, added Nirmal Bang Research.
And even though Bata no more stores only simple stuff affordable to all—boasting a range of shoes from top players—it has not been communicated as well, to the customer.
However, to quote Thomas Bata, the visionary who founded Bata:
"We see a sale as the beginning of a relationship." They have done it before, what's to stop them now?
By Kalyani Sardesai