The last word : In search of work life balance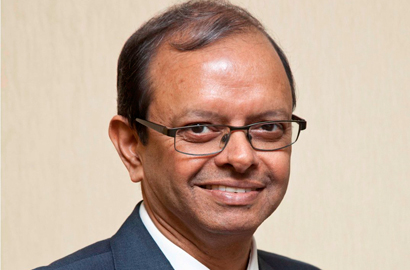 Chatting with a young reporter after a Press Conference, I was asked the inevitable question – with all the responsibilities of a Global CEO role combined with leadership of entities like NASSCOM Foundation, HBS Club of India and Social Venture Partners in Pune, what about work-life balance? My answer has always been that if you find something or many things you love to do and make that your vocation, you never feel the stress that causes many to hanker after work-life balance. In fact, at the risk of sounding too pretentious, I do believe that good work is something you should enjoy doing 24x7 and while you do it at the workplace during the week, you can continue to do it from home over the weekends. This article being written on a Saturday morning with the gentle lilt of Baul music in the background is an example of being in a happy environment while you continue to do work.
Of course there are and must be different strokes for different folks. My American friend Eric in Los Angeles is happiest when he and his family of five are out in the ocean, snorkeling, scuba diving and participating in other water sport. For my British friend Tim, fun is downing multiple pints while watching his favourite team Manchester United trounce the opposition at the world's favourite sport. And for many CEOs in India, eighteen holes of golf without any interruptions from home or office is what life is all about. Nothing wrong with that but as I keep telling young entrants to Zensar, when you wake up on a Monday morning, feeling gloomy at the thought of going to work, it's time to look for a new job or even a new way to spend the rest of your life.
The Zensar credo of the Five Fs ( Fast Focused Flexible Friendly and Fun) by which most members of our leadership team have worked together for over a decade is one way of ensuring that work is never a drudgery that needs to be balanced by frequent vacations or work-free weekends. Prameela Kalive, Executive Vice President and Head of our largest location, Pune is a role model for those who want to really enjoy their life at work. Starting her career in Zensar in 2001 after some years at the Defence Labs where her boss was none other than Dr Abdul Kalam, this young rocket scientist has had the career path which many only dream of. Starting as a team leader for the offshore work for our largest client, she was happy to leave
her three-year-old daughter in the care of her husband when she spent two years in the US and then came back to set up a new business integration group for the company. Two stints in human resource management followed interrupted by a stint as head of sales in India Middle East and Saudi Arabia and after recently leading an organisation transformation and excellence initiative, she has settled into her new role, garnering more than her share of promotions and plaudits on her meteorical career path.
It is the imperative to put enough joy into every waking moment so that the process of living never has a dull moment and relationships become filled with a sense of shared purpose
What makes Prameela and many hundreds of Zensarians different is the ease at which she juggles business, domestic and academic lives – yes she is also doing her PhD at Pune University at this point. A work ethic which enables her to respond to phone calls and e-mails on weekends and yet enjoy the company of family and friends as often as she needs to as she pursues her bucket list of countries to visit and movies to see is what makes Prameela different. Has she compromised anything or anyone in this journey? I think I know her well enough to say "Certainly not!" What also helps is the strong sense of bonding and fun that many of us share in Zensar. We are quite happy to interrupt a serious business meeting to poke fun at a colleague or laugh at a shared joke, lightening the atmosphere even in the middle of a frenetic workday.
What's the moral of this story? Well, quite simply it is the imperative to put enough joy into every waking moment so that the process of living never has a dull moment and relationships become filled with a sense of shared purpose. Today, as the city of Pune moves purposefully towards the a tryst with the destiny of becoming a "Smart City" many of us are working shoulder to shoulder with the Pune Municipal Corporation, the Mayor and Commissioner to brainstorm ideas and volunteer for projects that will get us there. We all believe that our vision will be achieved if every citizen of the city sees the benefits of this journey. Digital India and Smart Pune are both intended to serve an agenda of inclusiveness and the attainment of both is an important part of our being. More work it may seem to some, but for many of us this is the ultimate joy of balancing work and life – and we will continue on this journey!
Ganesh Natarajan