STAR CAMPUS PLACEMENT : Keep the focus on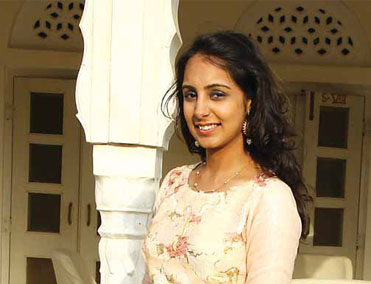 Today, Drishti Setia, a young, bright student from a leading management institute, is placed with a leading conglomerate of the country. She talks to Corporate Citizenon her first break into the corporate world. Read on...
Drishti Setia, who completed her post-graduation specialising in the marketing stream is today placed in the marketing division of the Vedanta Group with a fat package coupled with all kinds of incentives, perks and benefits.
Campus Placement
"Being an active member of the Corporate Relations Team (CRT), I was allowed to take two campus offers. Since the beginning, like most of us, I was quite anxious of getting placed soon. I started to sit for almost all the company interviews that fitted my profile and specialisation and got placed with one of the most reputed companies, with the finest of profiles—Evalueserve as a Business Analyst," says Drishti.
While everything seemed good, right from the profile, the place of posting and the organisation, the only thing that bothered Drishti was the package offered. However, she decided not to fret about it, as she got to know about the quick growth with the company and decided to go ahead.
"Some of my friends were pretty sure of me taking the highest offer from the campus, well before the placement season even started off. However, after a few days, when the leading Vedanta Group entered the campus, I decided to sit for the interview process and see how it goes. The Vedanta Group is famously known for the filtering its interview process. This time it were 60 percent throughout, with no backlogs, no gaps between the educational degrees, open for any location and so on," said Drishti.
Drishti felt anxious the night, before the day of the interview, but decided to give her best. "The interview process started off with a Group Discussion, followed by a Personal Interview round. I was so determined that it came to me as a piece of cake. The going was smooth. I got through to the company, along with two of my other batchmates," she added.
Life at the campus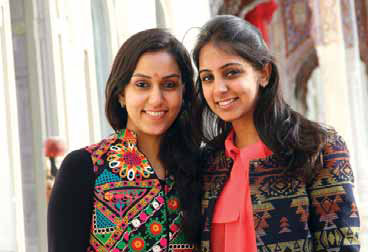 "My experience on the campus has been wonderful. From day one, my college has encouraged me to do well and I seriously owe a lot to them. Right from being one of the toppers at the induction process, to being one of the star students to be successfully placed in 2014-16, there's a lot to talk about," says Drishti.
Drishti completely owes her success to her faculty members, who helped her throughout. "Along with studies, I would also be part of various other extracurricular activities at my college. I have actively participated in every event during my college days. I have also hosted convocation ceremonies, farewell parties and participated at the cultural fest of the college, where I performed duet singing and danced," recalls Drishti.
"That apart, I have also been an active member of the CRT team. Taking up this responsibility, taught me how to be patient, how to work for the others and help them with their goals, how to work as a team—in short, it worked as a mock drill for the upcoming corporate life," she adds.
The schedule was pretty hectic but was totally worth it as students were getting ready or being groomed to be part of the corporate world. Students studied for all 365 days at college. "While it was stressful, my friends were always with me. I did manage to make a few reliable friends who will stay by my side forever," says Drishti.
Drishti's internship programme of two months also helped her a lot. "I worked as an intern with the Panasonic in New Delhi. We would actively conduct a lot of research there to complete our report. This project helped me gain an insight into how a company works," she noted.
"The interview process started off with a Group Discussion, followed by a Personal Interview round. I was so determined that it came to me as a piece of cake. The going was smooth. I got through to the company, along with two of my other batchmates"
Family background and education history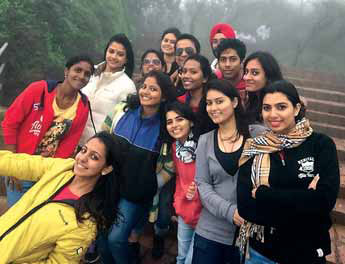 Drishti hails from Bathinda, Punjab. She did her schooling till SSC from St Joseph's Convent and HSC from St Mary's Convent, Bathinda. Later, she joined Rayat and Bahra College of Engineering and IT to pursue a bachelor's degree in Computer Science and Technology.
"I somehow thought that my education was still incomplete and hence decided to pursue my post-graduation," reminisces Drishti.
Drishti's father, Rajinder Setia is an entrepreneur who runs a C&F Agent service for Coromandel Fertilizers Ltd, while her mother, Anita Setia is a homemaker. Her elder brother, Menal, who is also an entrepreneur, runs a business for two other insecticides firms. He recently tied the knot, a month ago.
"My family is my biggest strength as everyone in my family respects my decisions. My father is my role model. I have always admired the way he has maintained a work-life balance and the way he handles everything smoothly. I completely adore him. He is a perfectionist," says Drishti with a smile.
Hobbies
Drishti is a passionate traveller, who is also into reading, singing and culinary activities. "I have been away from home for almost eight years now and have discovered new things that interest me. It has also made me independent. I enjoy being on my own and discovering my true self."
Piece of Advice to juniors
Keep your calm; don't worry much about getting placed. It will eventually happen
Work hard and try and grab as much practical knowledge as possible. Just being a bookworm will not help
Learn as much as you can from your faculty members
By Mahalakshmi Hariharan